In the world of technology and gadget, most of the kids are busy playing video games or watching cartoons based on technology like Doraemon. The new generation kids are hardly interested in outdoor activities.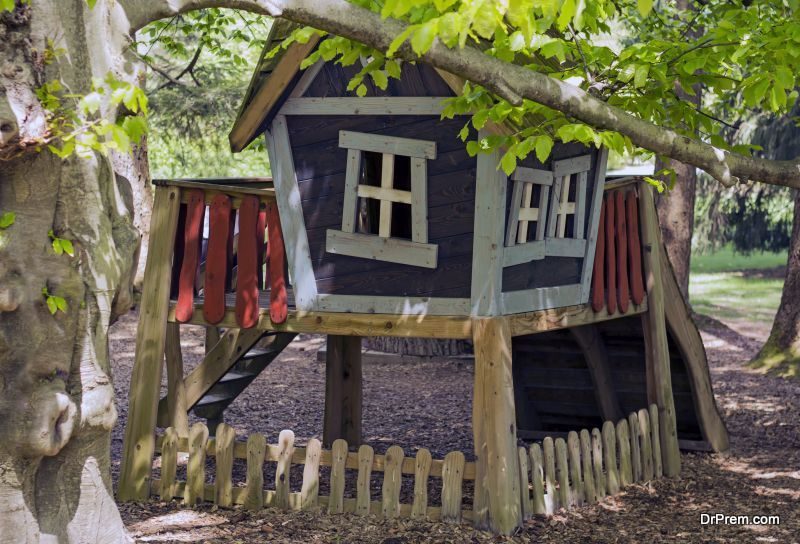 According to a recent research, the children staying indoor suffer from deprivation disorder and this disorder has been termed as "nature deficit disorder". Therefore, parents should take initiative to encourage their kids to participate in outdoor activities.
The kids can turn away from the video games, mobile phones, and television, if you give them something interesting that can hold their attention for a long time. The best way to grab their attention is by building an eco-friendly tree house as playtime is fun with a tree house. It will help your kids to be connected with nature and learn to protect their mother earth. The kids going to learn how natural shelters can be constructed by taking materials from nature.
Here are some of the benefits of having an eco-friendly tree house for the kids:
Increase in the level of outdoor activity:
Eco-friendly tree houses help to attract the kids and increase the level of outdoor activity. Playing outdoor games improve the overall health of the children. Climbing the tree house strengthen their muscles and keep the children busy with physical activity. They become sharp and more energetic because of their involvement in outdoor activities.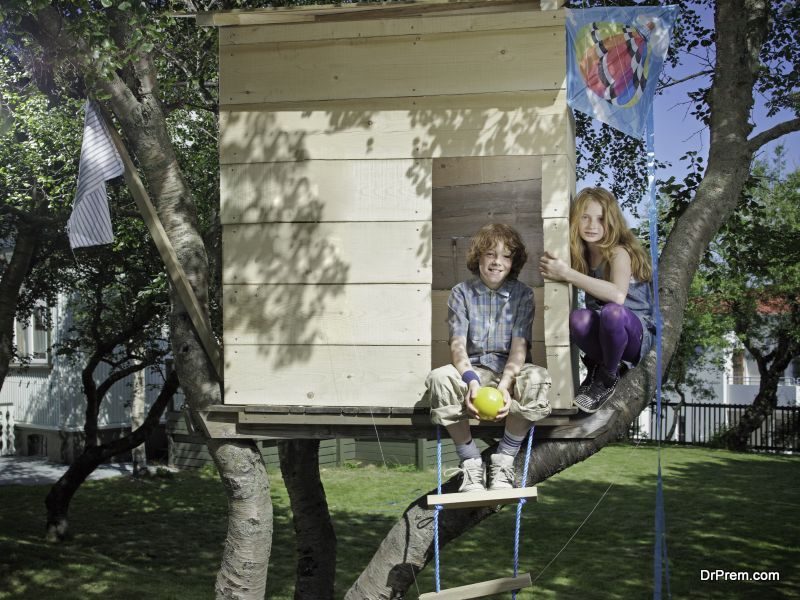 The children playing in a tree house can coordinate well and can work in a team. They will learn to share and collaborate with each other while working together.
Children who are playing with gadgets do not have the sensitivity to connect with nature. Therefore, tree houses for kids that are eco-friendly help them to understand Mother Nature better. Children have a better understanding that plants have a life. They will develop an interest to know more about the plants and trees and how they breathe and make food through photosynthesis. The children playing outdoor understand the changing seasons much better and their impact on plant and animal life. There is lots of scope for them to learn from nature.
Improves the overall health of the overweight kids: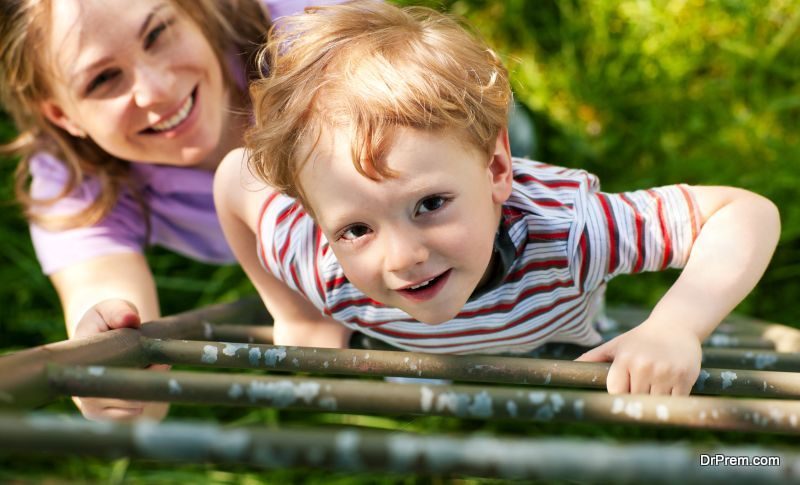 Obesity in children is increasing at an alarming rate due to their bad food habits and low level of activities. These reasons can cause great health hazards with growing age. Therefore, tree houses for kids that are eco-friendly encourage the kids to play outdoor and keep them busy with various types of activities. Physical exercise improves blood circulation and metabolism rate in a human body.
Development of problem-solving skills:
When kids are involved in building their tree house, it helps to develop their power of imagination and smart ways to tackle their problems. They will be equipped to take their own decisions while building the tree house under the supervision of their parents.
Well, the playtime is fun with a tree house as they can swing from one rope to the other hanging from the tree house and a firefighter's pole can help them to climb down. It will give them a sense of adventure that every kid enjoys. Therefore, a tree house can raise the level of adventure among the kids.
If you are unable to build the eco-friendly tree houses, then you can plan your vacation with your children up in a tree house. Here are some interesting names of the tree houses that you can consider visiting: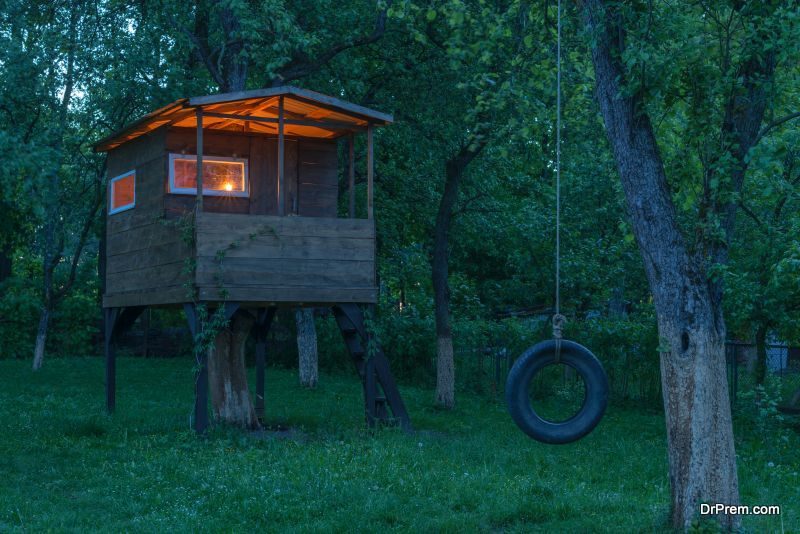 Three-Storey Tree house: This tree house is in British Columbia, Canada and built on one of the tallest trees. The main attraction of this tree house is its three-storey house on a tree.
Mirror Tree House: This tree house is in Sweden and the most interesting part of the tree house it that it can camouflage itself as it has been constructed with mirrors. It's a part of the Tree Hotel Project in North Sweden and its great tourist attraction because it seems to be invisible as the mirror reflects the images of trees around it.
The Bird's Nest Tree House: This tree house is in Sweden and the interesting part is that it looks like a nest from outside. It is an eco-friendly tree house that has been constructed without harming the nature.
Therefore, an eco-friendly tree house can be your child's best childhood memory where he can learn from nature to protect and share with their loved ones.