According to studies, on an average, during your lifetime you would use between 8,000-15,000 tampons, disposable pads, and liners. Most of the commercially produced sanitary napkins, tampons etc are made from plastic and cotton, which end up in landfills and their manufacturing process is also carbon intensive. As an alternative, you can use eco-friendly menstrual care products to lessen your impact on the environment. Apart from environmental concerns, there are other reasons too why you should not use inorganic pads, tampons etc. Read on to find out the reasons why, as well as some eco-friendly products you can start using:
Why sanitary pads can be dangerous
They may cause cancer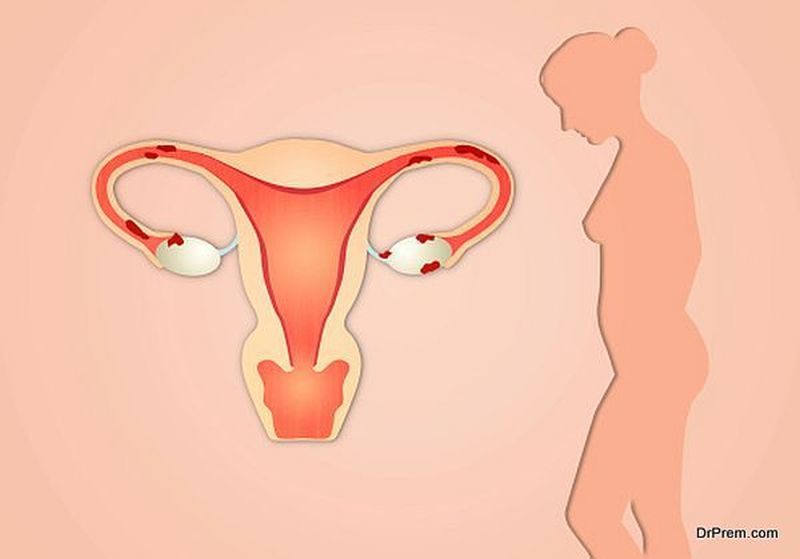 The plastic components like BPS and BPA may lead to organ damage. The fiber in the pads may cause cervical cancer. Similarly, the dioxin in the pads may lead to ovarian cancer. You won't get cancer immediately, but the chemicals may build up, leading to cancer.
They contain herbicides, pesticides, and dioxin
As pads are made from cotton, which is produced by using herbicides and pesticides, your pads would also contain these chemicals. These chemicals have been linked to infertility, thyroid malfunction, and other health concerns.
Dioxin is used to bleach the cotton, which is an environmental pollutant.
Pads may cause infections and bacterial growth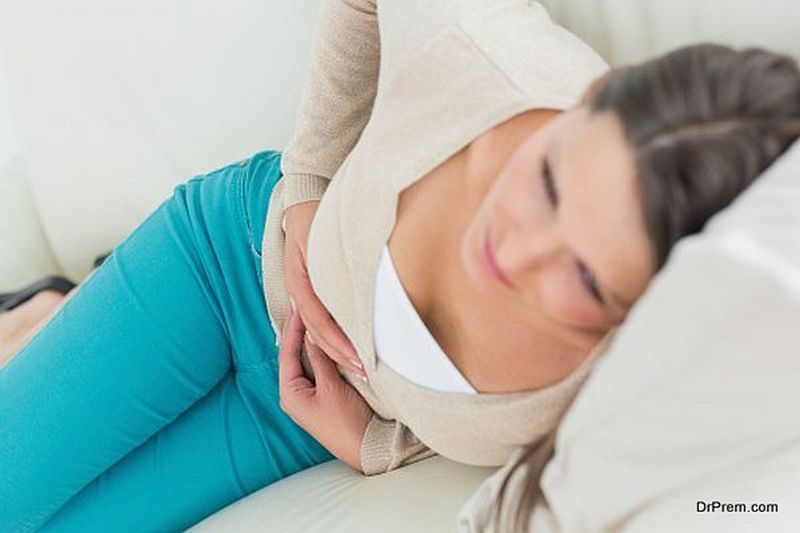 Prolonged use of pads in one day can lead to the development of the bacteria Staphylococcus aureus in the vagina. It's known as toxic shock and the symptoms are diarrhoea, fever, and dizziness. The bacteria can cause a drop in blood pressure, cause yeast infections and severe allergies and itching.
You can use environment-friendly pads and tampons etc which can prevent health problems and are good for the environment. Some examples are:
Sea-Sponge Tampons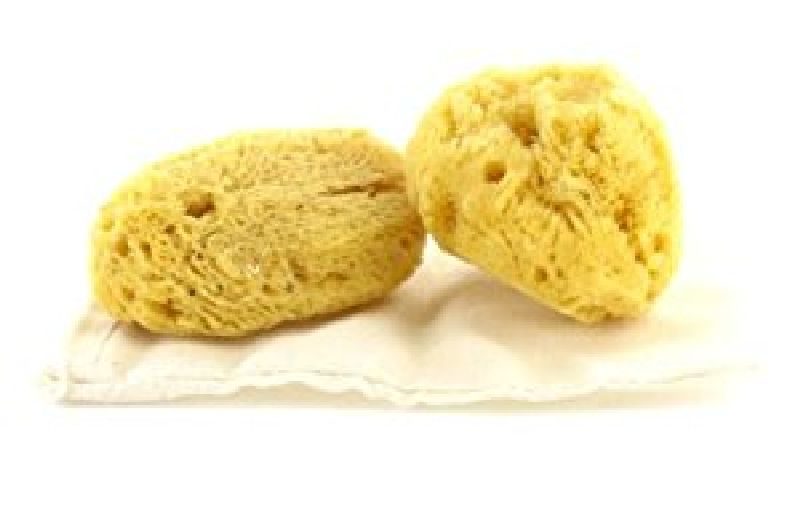 Made from sea-sponges, which are derived from the oceans' floor, this is a biodegradable tampon. They are even supposed to have been used by Cleopatra even! Anyway, to use it, you have to insert the fluffy yellow thing into the vagina, after wetting and squashing it. It's a little difficult to take them out in public restrooms as you have to rinse it out with hot water and dry. Apart from that, they are said to be extremely comfortable with women who have used them.
Cloth pads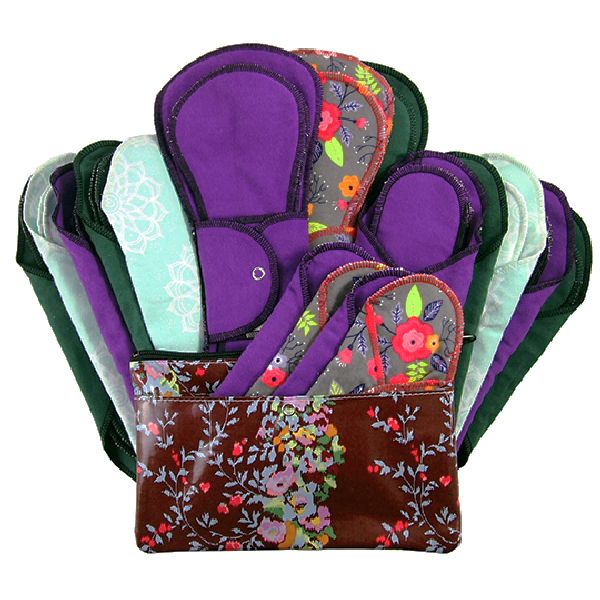 Before the advent of commercially produced pads, women used strips of cloth for their monthly menstruations. Now, cloth pads have made a comeback, but in a modern twist. Cloth pads are an eco-friendly alternative and can be reused too. They are ultra soft, comfy, and more absorbent also. There's no skin irritation, which is good news for women who are prone to itching and allergic to plastic pads. The only hassle – you have to wash and dry them every time, which is a little inconvenient when you're in office or out.
You can buy Luna pads or other brands which sell cloth pads.
Eco tip: One cloth pad replaces 120 disposable pads calculating for a five year period.
Menstrual cups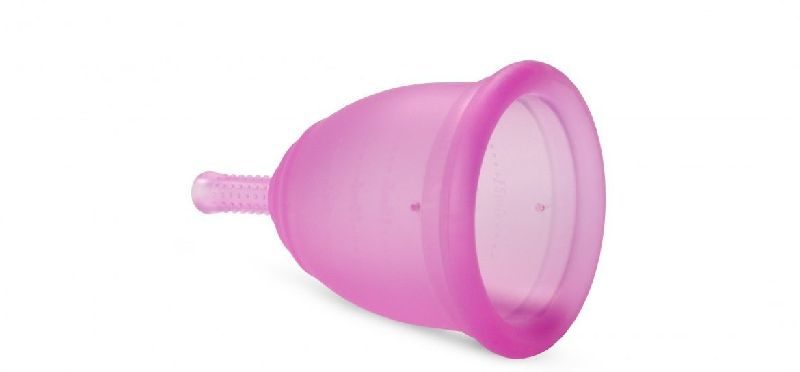 This could be a good choice, provided you can get over the cringe factor. They are made of silicone, have to be inserted in the vagina and last for a decade. They are available in different sizes, and Diva Cup, Moon Cup, Keeper, and Lunette are some cups you can choose from.
Azadi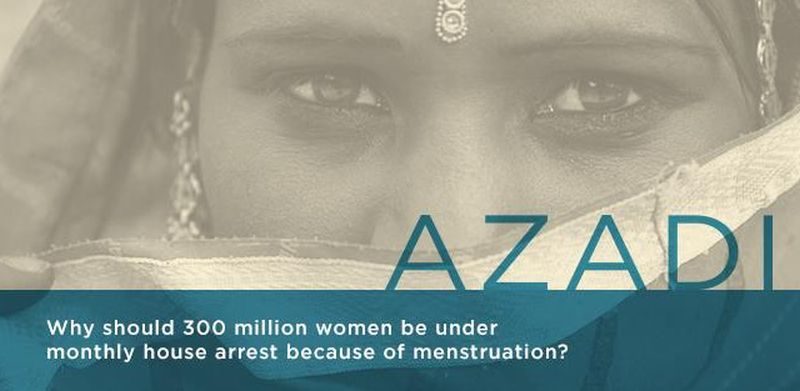 It's an Indian start-up, which might disrupt the entire sanitary napkin industry. The company has come up with 100% biodegradable sanitary napkins, which are cheaper than the average napkin. It is providing employment to 13,000 women entrepreneurs too and has the goal of making the napkin available to 4 million rural women and girls.
Period panties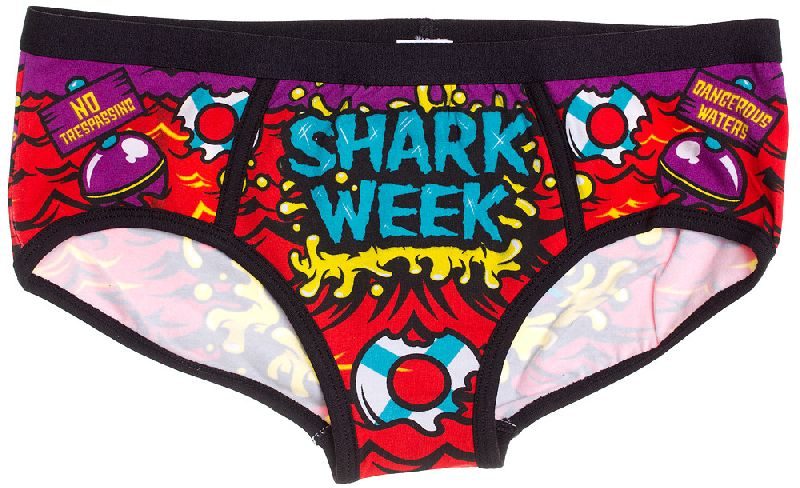 Some of these padded panties claim to absorb as much flow as two tampons, while some are enough for those days when your flow is not so heavy.
Anandi from Aakar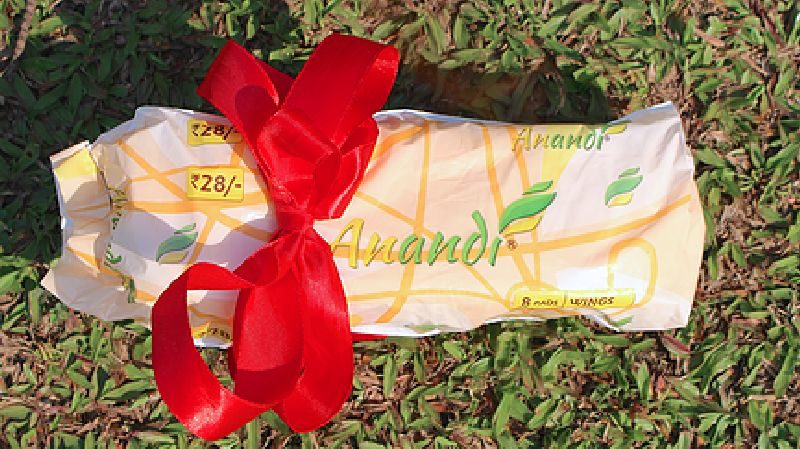 This company provides employment to village women through the production unit and marketing and sales opportunities. Sold under the name Anandi, these pads are cost-effective, UV sterilized and biodegradable. 
Apart from these products and options, you can make DIY a pad too, using the fabric of your choice and organic cotton etc. Eco-friendly menstrual care products can help to keep you healthy and reduce the landfills' load of non-biodegradable products.