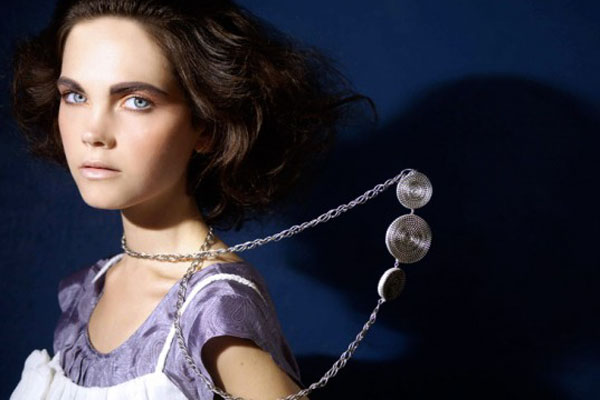 Jewelry has been an all time favorite with women of all age groups as it allows them to beautify their attire and adds to the charm of their personality. What better way of designing could one think of, rather than doing it the eco friendly way, which serves a dual purpose of adorning and highlighting a woman's innermost desires, while being gentle on the planet and the environment.
Organic jewelry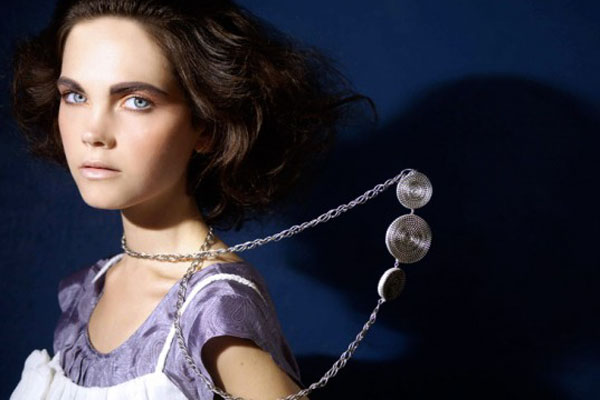 Recycling and reusing organic materials, like paper, industrial wastes and waste metals, for the purpose of designing finely cut pieces of jewelry form part of the organic jewelry section.
1. Up cycled jewelry– A handmade jewelry collection by New York based designer, Erica Corte, highlights jewelry pieces made by transforming simple industrial hardware wastes like nuts, bolts, cutter pins, silk cord and fine silver mesh to create an exquisite collection of finely designed ornaments with beauty and aesthetic touch. Her designs are based on simple shapes in their organic forms finely knit with strength and simplicity. The beautiful neck pieces derived from waste materials reflect elegance in their contemporary form and are absolutely harmless for the skin.
2. Paper jewelry by Janna Syvanoja– This designer has been inspired by nature and uses trash like used paper, seeds, barks of trees, roots and horsehair to create delicate, elegant and stylish pieces of jewelry by adding an element of style to it. Smartly and creatively mixing waste with imagination gives a poetic touch to the collection of neck pieces and brooches.
3. Amara Gold– the Amara Gold collection by Maria Canale is a range of sustainable and scratch proof jewelry in gold and sterling silver, which uses recycled metal as raw material. Being unique in its own way, this collection of necklaces, earrings, bracelets and rings reflects true talent.
4. Chic eco friendly jewelry– Conceived and created by a Sweden based designer, Kumavana Gomani, the collection has been derived by using recyclable materials, finely hand crafted to impart grace, elegance and beauty to each piece. The tri necklace has been made from recycled ice cream cartons, the succulent blue colored earrings have been derived from recycled plastic and the snoline range reveals true snow flake look, as they have been made from hand cut recycled water bottles.
5. Andrea Bonelli's jewelry– An exceptionally beautiful range of jewelry crafted from recycling and reclaiming old trash metal, it will surely allure you. The designer has used certified recycled and reclaimed leftover metal to create a collection comprising of sturdy jewelry items. The use of recycled 14 carat gold and argentium sterling silver help save on resources, labor, money and our precious environment as well.
Recycled Jewelry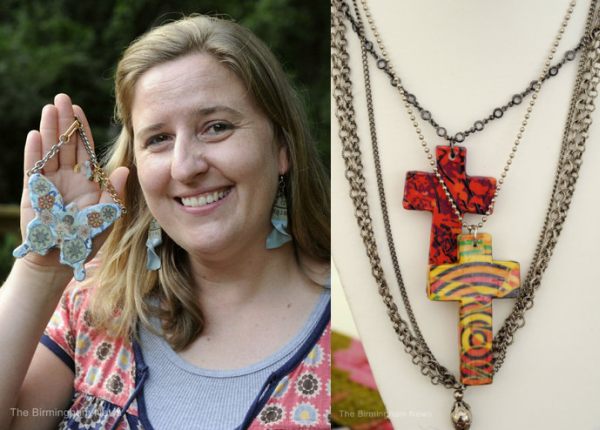 Jewelry derived by recycling and reclaiming wastes, which would otherwise be a part of landfills and further pollute our mother earth, has been categorized as recycled jewelry
1. Ann Well's jewelry– Ann Well's uses a unique way of recycling old magazines to create new pieces of jewelry from pictures, graphics and typefaces therein. She goes way beyond, crafting innovative earrings from discarded records and lockets and bracelets, which can be reversed and worn. Even the mode of displaying used by her for showcasing her jewelry is green in nature as she uses old pottery, matchbooks, and recycled business cards for the purpose.
2. Ann-made-art– This collection of jewelry made from recycled soda can tabs by Ann Skydell Harmon is indeed commendable. The designer metamorphoses and reutilizes aluminum from discarded soda cans and cardboard from corrugated cardboard boxes to craft exquisite pieces of art jewelry worth buying.
3. Recycled rubber jewelry– Sasa Fabjan and FIN Dizajn have come up with the idea of using recycled items like old cycles, tyre tubes, tarnished pedals, fragile brakes and broken down seats to design and create trendy accessories and ornaments like belts, dresses, brooches and rings in an attempt to save our planet and cut down on the increasing piles of garbage.
4. Old silver cutlery jewelry– John Marshello creates wonders by reutilizing old silverware like silver spoons and forks to formulate and create green accessories which can be easily adorned and worn for even high end party. Each piece is hand crafted using assorted silver plating and sterling silvery cutlery, marked with perfection and beauty.
5. Elegant Bridal Jewelry– Diamonds are a woman's best friend and her wedding is the best occasion for wearing diamond jewelry. Ivanka Trump has come up with the concept of using precious gems and diamonds for her new bridal collection and these diamonds, which have been extracted from green mines, thereby keeping illegitimate activates at bay.
Ethically sourced jewelry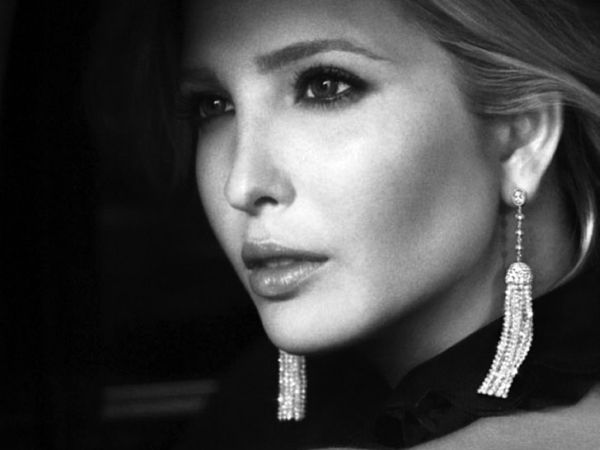 Some designers believe and follow certain ethics and principles while sourcing the raw material for their jewelry and make sure not to harm our planet in any way.
1. Jen Burrall Designs– Jen believes in designing earthy and elegant pieces of jewelry from ethically sourced gemstones and recycled metals and using an eco friendly process, harmless for our environment.
2. Erin Considine's fiber jewelry– Erin Considine hand dyes her fiber jewelry to create unique designer jewelry. She braids, crochets and twines ethically sourced cotton and silk fibers before dip dyeing them in natural pigments derived from plant base like turmeric, hibiscus and onion skins. For the metal part, she uses recycled brass and copper hardware, thereby perfectly blending industrial waste with organic fibers and the outcome is fabulous jewelry pieces.
3. KRIA Jewelry– This collection is compiled by Johanna Methusalemsdottir who was inspired by the remains of a bird skeleton on an Iceland beach for his designs. Using natural materials and precious metals, he created and conceptualized the KRIA jewelry collection with gold, silver, bronze and semi precious stones sourced ethically for the same.
4. Natural Horn Jewelry collection from Vietnam– Horn Jewelry has been popular in the Asian countries since primitive times. However, recently Vietnamese artists handcrafted a jewelry range using horn as the raw material which was sourced ethically from domestic water buffaloes.