The ever-increasing environmental awareness has made people to seek for different ways to cut down their ecological footprints. The eco conscious homeowner of today has a number of options to go green, and one of the best ways to do the same is by opting for the eco friendly furniture units. Trash is becoming trendy nowadays and these days designers are using recycled wood to make beautiful furniture pieces for modern green homes. Here is a description of some beautiful eco friendly home décor products made using recycled wood.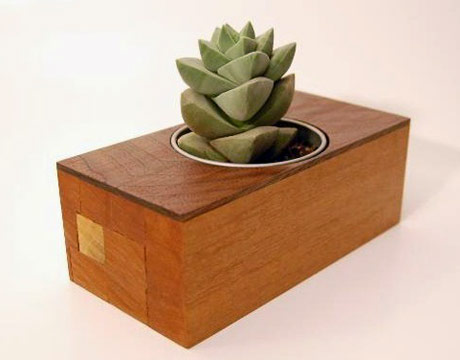 1. Reclaimed printing block wood table lamp
The pretty lamp base is handcrafted by Indian artisans from old and reclaimed wood of printer's block, which was once used for printing books and newspapers and is obsolete now. This elegant lamp can serve as a beautiful lighting decor and it can be placed on a study table or a computer table. The rustic dark brown hue of the base complements the soft color of the shade. This eco-friendly home décor gives a new life to discarded wooden printers' blocks.
2. 1800s reclaimed wood transposed to usable tables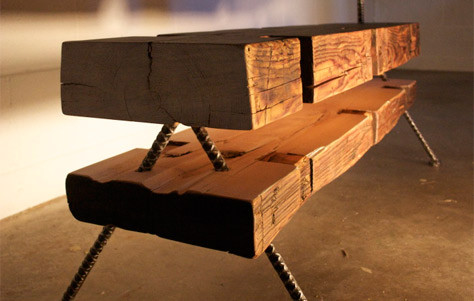 New York based Unite Two Design (UTD) has created stunning and usable furniture from reclaimed wooden beams. The design house has christened its unique creations as "farmpunk" furniture. To make these distinctive furniture pieces, they gather old and discarded wood and other objects from local farms, industrial sites, and residents. With the motto of reclaim, redesign, and re-purpose, they create furnishing objects with cool design. The table created from 1800s farmhouse beams and American chestnut from mid-1800s schoolhouses is one of the amazing works from their farmpunk furniture range.
3. Recycled solid wood furniture by Ubico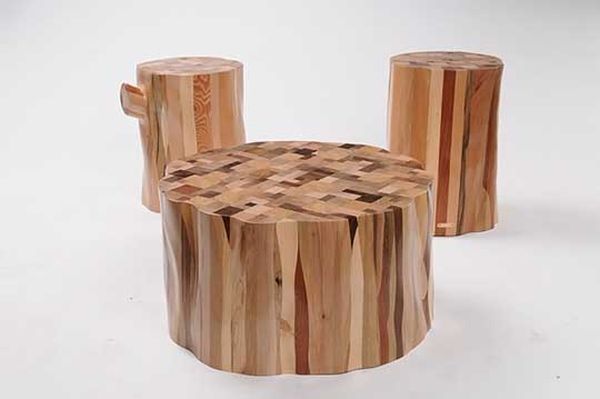 Ubico Studios based in Tel Aviv has given new life to scrap timber by making these outstanding stools. The useless scrap timber is cut carefully and the pieces are joined together by making use of a strong adhesive to make the stool firm and strong. After the stool is made, the wood is carved into the tree stump like shapes making it look brilliant. These elegant functional units are a perfect example of reclaimed furniture made from wood, which would have been otherwise thrown into trash.
4. No glue no screw lamp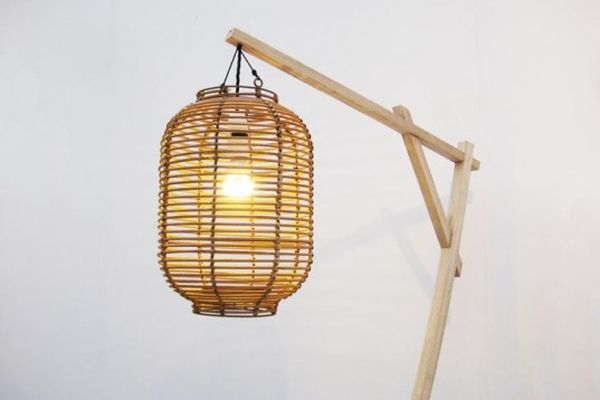 Plymouth University graduate Dan Murley has designed this beautiful lampshade called "No glue no screw Lamp" that was exhibited at New Designers Exhibition in London. Dan made use of scrap wood leftovers and a recycled Chinese lantern. The designer did not use any adhesive or even screws to fix the lamp. A pale and neat aesthetic was given to the elegant furnishing item by opting for a lime wash, which also provided a clean and natural finishing to the lamp. The most striking feature to be noted about this one of a kind contemporary home decor is that it is created by using simple woodworking techniques and low impact scrap materials.
5. Mushroom lights in reclaimed wood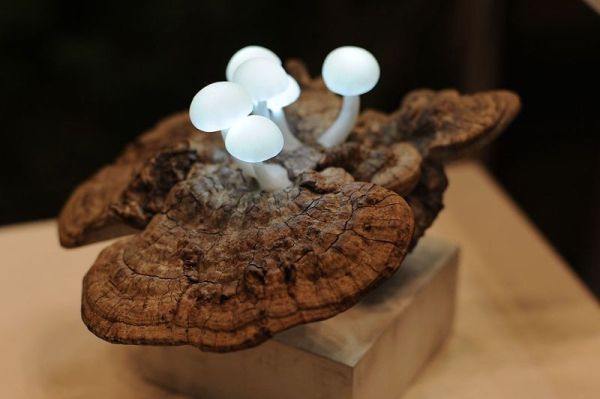 This is yet another interesting thing made using reclaimed wood and LED lights. From the house of Great Mushrooming, these unique mushroom shaped LED lights have been fixed on to reclaimed wood pieces. Taking inspiration from nature, the good folks at Great Mushrooming used glass, discarded wood, LED lights, and a plastic switch to create the beautiful mushroom lighting. Placed on any table or shelf, the eco friendly mushroom lights are sure to add some zing to your space.
6. DERELICT: Recycled modern furnishings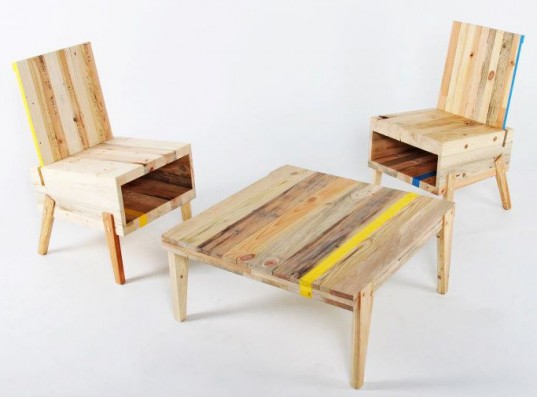 Designers Tõnis Kalve and Ahti Grünberg have given a new life to old wood, which would have otherwise reached the landfills. The designer duo has made use of reclaimed wood to create functional furniture pieces for home decor. Their eco friendly furniture series called "Derelict" comprises of tables and chairs created from old wood recovered from decrepit sheds, woodpiles, or industrial scrap, etc. These furnishing items are though imperfect as they are made out of reclaimed worn wood, yet the designs are quite precise. The variations in color, materials, and even the cracks have been carefully considered while creating each piece.
7. Reclaimed wood vases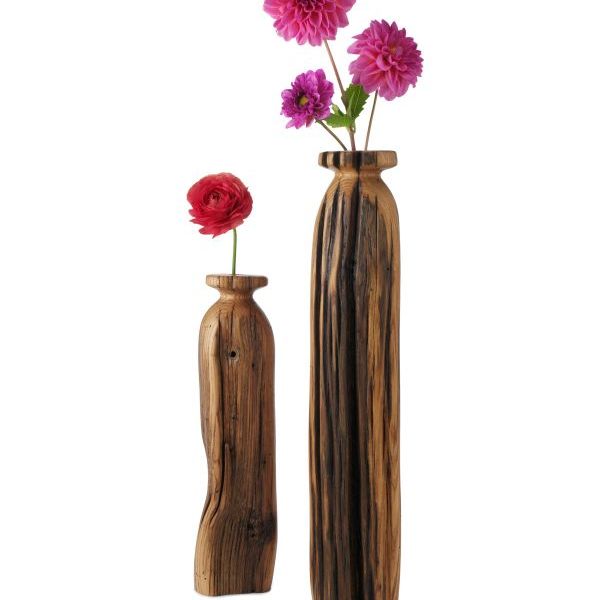 These wood vases made from reclaimed chestnut wood make for super eco friendly home décor furnishings. These 100-percent reclaimed downed tree vases have been handmade by Walter Jacobus. These wood vases can be placed anywhere inside your living room, as a coffee table centerpiece or in the corner. The chestnut wood vases carry an organic look, as the wood has been weathered and shaped by natural elements. These vases are up for grabs in two different sizes. You can use either a single vase or both together for a more dramatic organic accent.