There is nothing more soothing than a refreshing shower. It helps to wash away the fatigue after the long tiring day. However, even though taking a shower means to relax, environment conscious people tend to avoid it as a great deal of water is wasted in the shower. For such eco-homes, listed below are some wonderful eco-friendly bathroom shower designs that not only help to uplift your senses but also make your bathroom look attractive.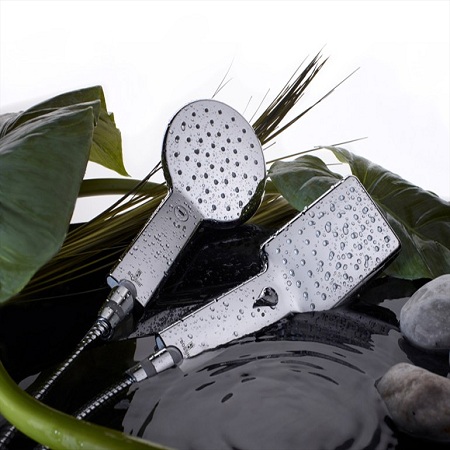 1. Earth massage wall-mount shower head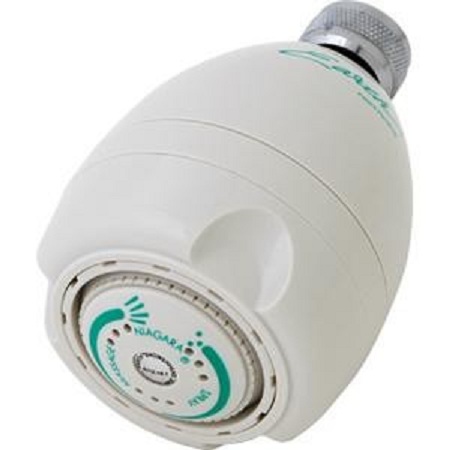 This Earth Massage wall mounted shower head throws water with greater force at low pressure due to its flow control technology. It is an innovative option for cleaning that helps to conserve 20 percent more water and energy in comparison to regular shower head (2.5 GPM). Constructed in high impact ABS thermoplastic body, this shower head is corrosion resistant and comes with a ten-year guarantee ensuring peace of mind. It is a new generation shower design that features a unique 9-jet adjustable turbo massage. Most suitable for eco homes, it is easy to install and is maintenance free.
2. Danze 4" round low flow shower-head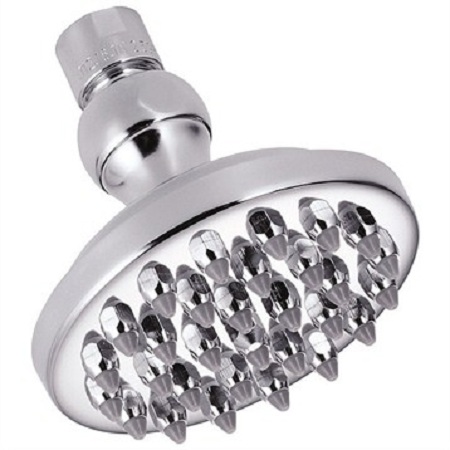 Available at a price tag of $75.49, this beautiful round shower head by Danze features 30 jets and a solid brass construction. Its lustrous chrome finish makes it an ideal product for any bathroom decor. This shower head comes with an exclusive metal ball joint for convenient angle adjustment. Your bathroom will look great, updated, and eco friendly after installing this 4-inch round low flow shower head as it helps to save 20 percent water usage per minute, i.e. approximately 3650 gallons of precious water annually. You also enjoy manufacturer's limited lifetime warranty with this environment friendly shower head.
3. Giro flower shower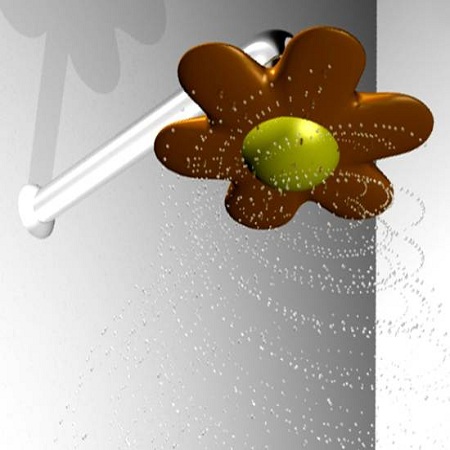 Giro flower shower is an interesting eco-friendly design that will surely do wonders to your mood. It features a great energizing concept doubled with a unique flower shape. While its revolving mechanism spreads out water equally on all sides, the concept of fewer jets helps to avoid water wastage. It has an in-built turbine that makes the flower spin providing you a refreshing and a comfortable bathing experience. Most suitable for kid's bathroom, it is made of plastic and stainless steel and comes in a beautiful brown and green color.
4. Ondus Aqua fountain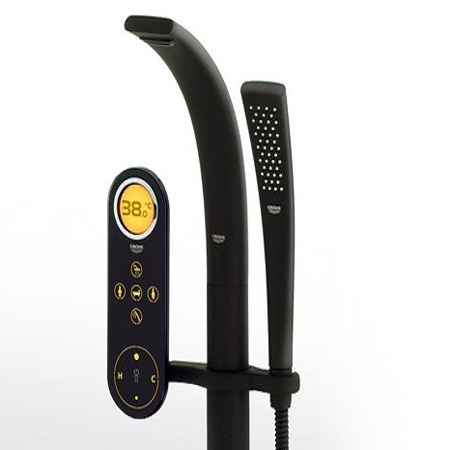 A product of Grohe, this Ondus Aqua fountain is a hi-tech bathroom shower loaded with stunning features. It is fully automatic that will add a contemporary flair to your bathroom. The shower fountain has an amazing control panel that lets you play and pause just like you music system and saves your settings when you resume. It also boasts of a LCD display and ensures minimum water usage, thus works as an eco-friendly shower. The Ondus Aqua fountain can be rated as a trend setting design offering a great showering experience while being environment conscious.
5. Oxygenics Evolution showerhead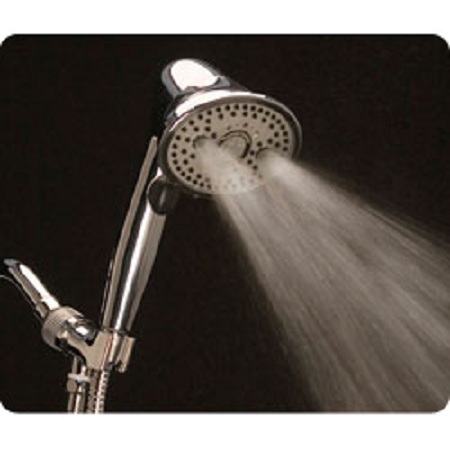 Oxygenics Evolution showerhead boasts of a new technology that allows you to save 20-70 percent water and energy by limiting the use of water without reducing the water pressure. Keeping in mind varying moods, it is built with four different types of pressurized power sprays: dual core, stream focus, aqua surge, and hydro flood. The shower handle has push button that lets you easily switch between the four choices. Made of DelrinA, Oxygenics ensures durability and eliminates clogging, providing you relaxing bathing time for years to come. Moreover, due to its wonderful oval shape, it showers water at 360° that covers you completely.
6. TOTO Soirée showerhead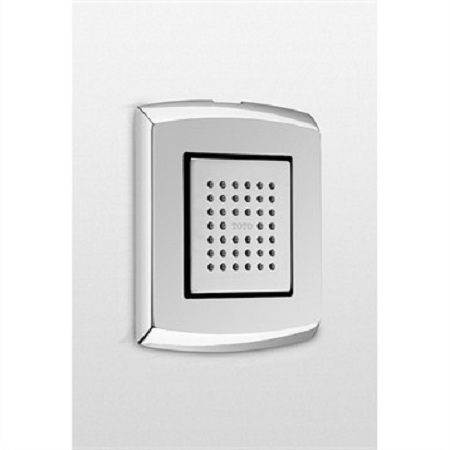 Transform your daily bathing experience into an oasis of comfort with this gorgeous TOTO Soirée showerhead. Brushed in nickel and polished in chrome finish, this shower has a water flow rate of 1.75 gpm making it an eco-friendly bathroom fixture. Elite and long lasting, it features a Swivel head and offers a limited lifetime warranty. This stylish looking bathroom shower can be bought online at a price tag of $277.99. Made of sustainable materials and water saving technologies, TOTO Soirée Body Spray will surely take your dream bath to the heights of luxury and perfection.
7. Hansgrohe Raindance overhead EcoSmart AIR and shower arm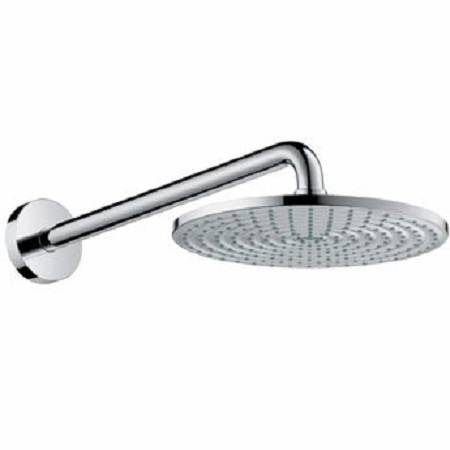 Hansgrohe Raindance shower arm features a unique AirPower technology that infuses water with air giving a more volumenized spray and ensuring effective and efficient water usage. The water drops are softer and lighter without compromising the bathing comfort. This high efficiency shower arm has a big head of 240mm diameter, which delivers a consistent flow at approximately 9 liters per minute. Its beautiful chrome finish blends perfectly with any bathroom interior and style.