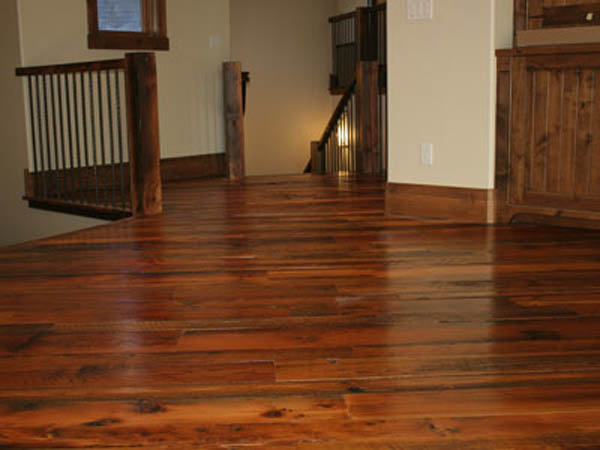 There are many ways we can strive to improve the quality of how we live. Going green has never been easier, as today, new technology and innovation is giving us the tools to do so. The first place where green living can be applied to is the home, starting with flooring. There is a whole list of options we can choose from. The trick is knowing where to look. These green flooring materials are hardy and elegant and guarantee to transform the way you live and how your house looks.
Reclaimed wood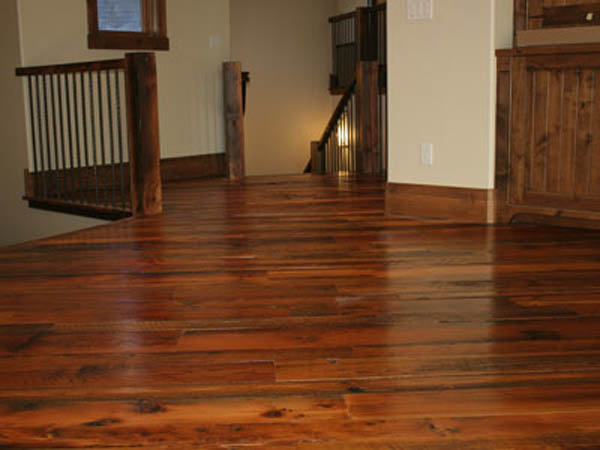 Reclaimed wood seems to be gaining popularity with artists and designers and they make use of it to create sculptures and functional objects. It's also a great option for flooring as it is durable and can be stylized with versatility. Wood, as a whole, has the ability to transform a home into an elegant and cozy space with its earthy tones. But, since purchasing brand new wood doesn't bode well for the environment, reclaimed wood is a better option. The only thing to consider is to avoid using reclaimed wood that's been treated with materials having volatile organic compounds like formaldehyde.
Bamboo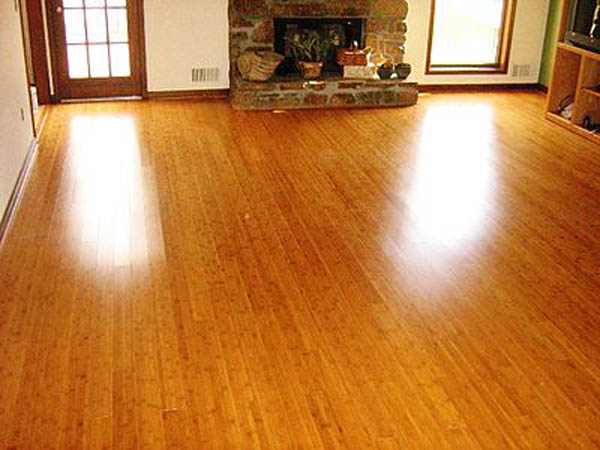 Bamboo is a fine eco friendly material that can be used in flooring. It is highly resistant to pests and dust so you don't need to use chemical substances to clean it. It's usually fitted on to a subfloor and coated with aluminum oxide. The coating prevents seepage of liquid so if there's a spillage, all you need to do is wipe it clean. Since there's no weave or warp, it becomes difficult for debris and dust to settle, making cleaning much easier.
Cork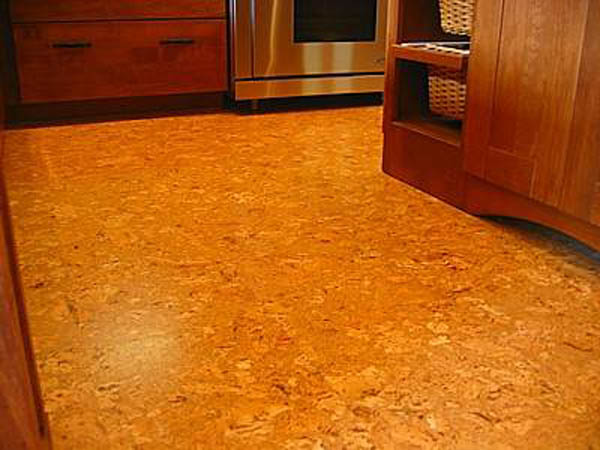 The word cork usually conjures images of expensive wine bottles. But, not many would know that cork is extremely eco friendly and can be used instead of hardwood. Cork is harvested from the cork oak's bark in a sustainable manner that doesn't damage the tree. What's even better, is that it's resistant to fire, pests and mold, and works as a natural shock and sound absorber. The only drawback is the energy and cost needed to transport it around the world as the cork oak is native to Europe.
Concrete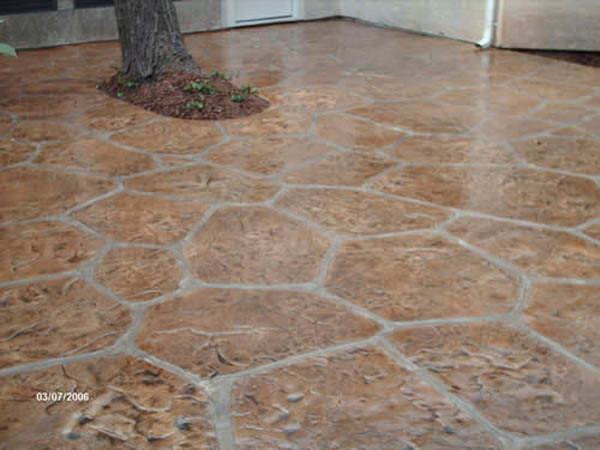 While concrete requires a lot of energy to create, the result is a very durable flooring option. Used for the past many decades, concrete has become increasingly popular in interior designing. Unlike carpets, it doesn't trap dust and mold and release volatile organic compounds. It's also easy to clean, and is known to reduce the temperature of homes and buildings situated in hot locales.
Rammed earth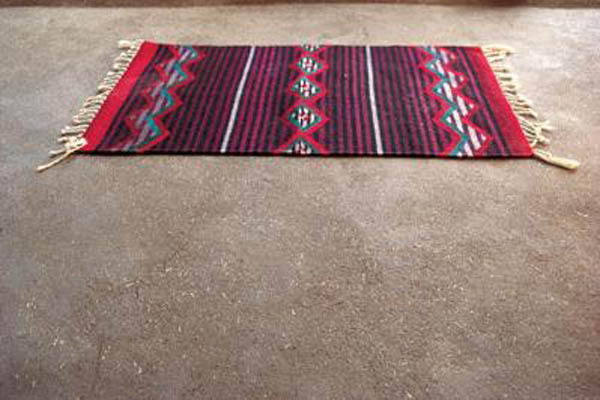 Rammed earth has for long been used as a flooring technique. Easy to create, with little energy requirements, it appears to be making a comeback in construction. Its preparation requires dirt to be mixed with stabilizing agents and water, and then pounded till it's hard. Oxidizing oil, like hemp oil, is then used to seal it. While rammed earth isn't as tough as concrete, repair is easy. Not to mention, the materials can be locally procured, cutting down costs.
Stone floors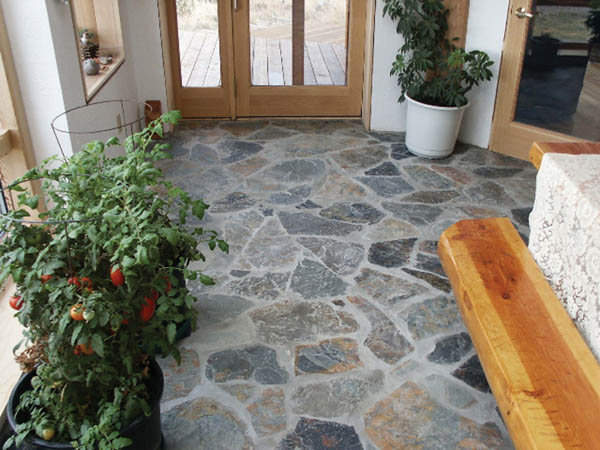 There's nothing much to be said about stone that we haven't already heard before. It's natural, durable and eco friendly. When used in floors, you can also install an underfloor heating system that will keep the house even more warm.
Linoleum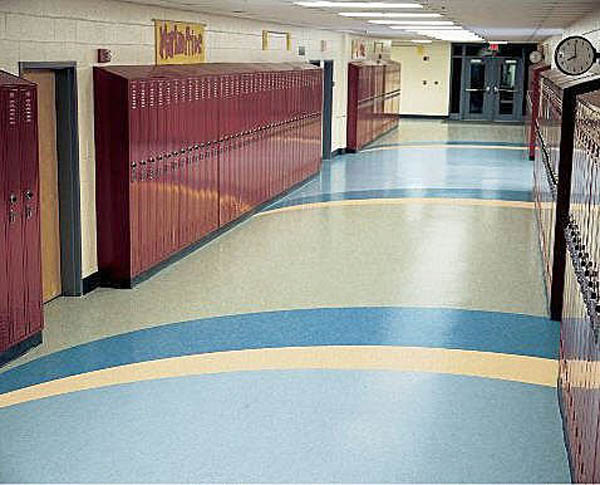 Natural linoleum is one of the most eco friendly flooring options. Unlike vinyl, it's biodegradable and boasts of anti bacterial properties to keep your home safe from pests and germs. It is created from green sources like clay, jute and flax seed, which makes it an ideal flooring choice.
Recycled glass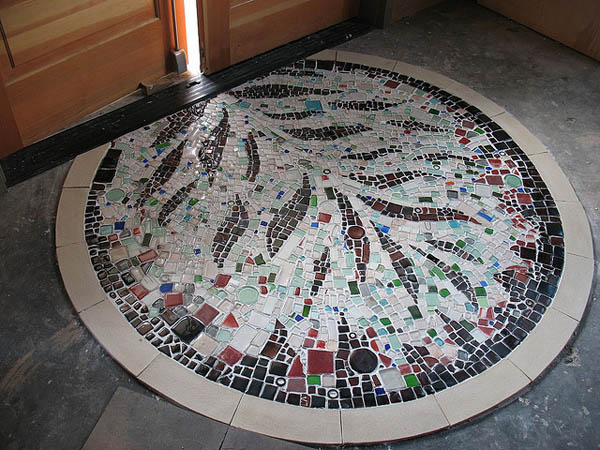 We know glass can take millions of years to break down. But, recycling it can help reduce the load of junk glass in landfills. You can use it to create beautiful and colorful tiles for the floor and walls of your home, sourced from mirrors, bulbs, bottles and windshields.
Recycled metal flooring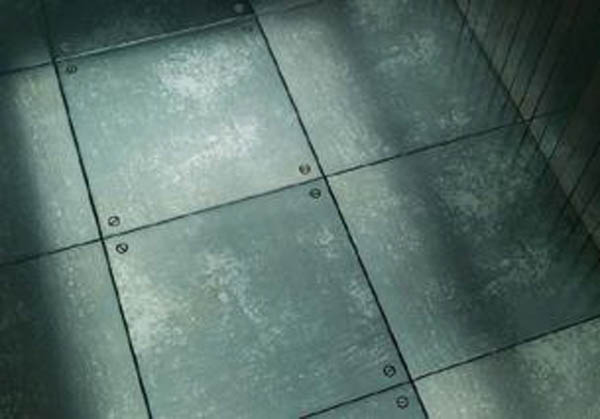 While metal flooring is generally not opted for in homes, it's great for areas used to store goods and for those who want to make their living space a bit edgy. Recycled aluminum is primarily used in recycled metal flooring, where the energy used to create the pieces is much less compared to that required to create brand new pieces. The tiles can also be recycled over and over again with the same promise of durability.
Kirei Board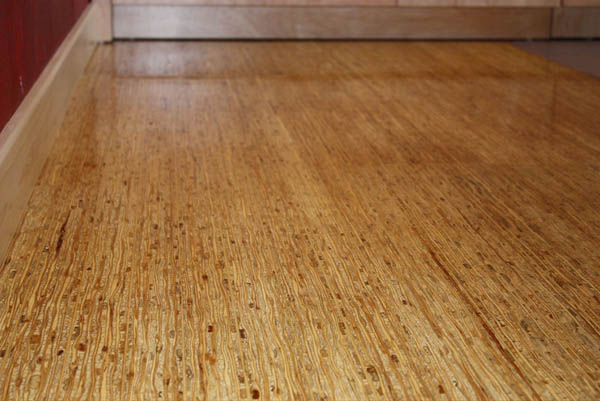 Kirei Board is ideal for areas with light foot traffic. Made from left over stalks of sorghum, a plant used in the manufacture of sweeteners and biscuits; it is heated and pressed together to create a light board. It is usually used in wall coverings, decorative items and furniture.