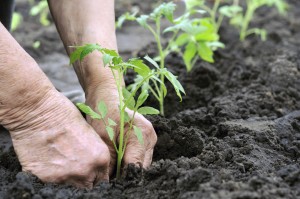 Ongoing clash between preserving biodiversity and nourishing the earth through agriculture is perhaps the most intricate confront for conservation. This is the leading cause behind the evolution of eco-friendly farming for small-scale agriculture. Eco-friendly farming is another decisive approach to agriculture without any use of synthetic inputs such as pesticides, growth regulators, livestock feed stabilizers, herbicides, genetically adapted organisms and synthetic fertilizers. Eco-friendly farmers entirely depend on crop residues, mechanical cultivations, animal manures and crop rotation to maintain productivity of soil, control weeds, insects and deliver plant nutrients.
Around 12% of total "Global Greenhouse Gas Emissions" arrive from agriculture and only 6 to 9% of farm expenses are associated with energy. Use of renewable energy for cultivation has manifold benefits for both environment and economy. Many other farms across the globe are extensively using profusion of on-site renewable supplies over product energy. Every farm is a laboratory for renewable energy applications and food production. From microbial absorption to solar energy, renewable sources have a great contribution in transforming the prospects of agriculture.
Photosynthesis And Wind Power Or Agriculture
With the stretch of land and requisite of solar power for remote areas, solar energy is just the right and well suited alternative for life on farm. In Unites States, REA program of USDA is funding many solar projects on agriculture land. According to the statistics depicted by USDA, this program has raised fivefold between the tenure of 2 years beginning from 2007 to 2009. Placement of solar installation on land is of great use for food production and even on inoperative water sources. In "Far Niente Winery" of Oakland in CA, almost half of 400-kilowatt system panels floated over a one-acre gray water-retention pond thereby reducing the land required for generating energy.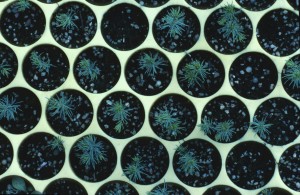 In United States, Wind Energy is elevated with potential to bring desired upshots. Most of the states have brilliant wind energy approach. Nearly three states including North Dakota, Kansas and Texas have sufficient wind to light up the nation. Right now, United States has outshined its 50GW target assigned fro wind energy. This industry in US is now capable of supplying adequate energy to light up more than 13 million domiciles across the nation. Majority of energy supply comes from extensively stretched wind farms, as it is a significant resource on farms as well. Best thing about wind turbines is that it can be easily installed next to crops or on the land animal crop on. These turbines can produce sufficient energy to be used on farm and even more for supply to grid.
Utilization Of Wastes For Adequate Energy Supply
Today, agricultural wastes or garbage is transformed to biogas that further serves as energy source. Mainly, biogas has a rich content of methane, a compound that confers energy to natural gas and used for producing natural gas in turbines. Feedstock like cheese whey or rice husks is also used for generating electricity. Extensive use of anaerobic digesters is also in trend for producing biogas from animal wastes. Besides generating electricity, these wastes are treated by microbes for producing fertilizers.
Use of renewable energy on agriculture land is not entirely meant for saving environment and minimizing energy cost. Developing nations use renewable energy for farming to alleviate poverty, endure security of food and develop local economies. A USAID-funded program "Powering Agriculture" initiated the promotion and funding with the use of renewable energy source on farms. According to the estimate of United Nations, it is very essential to grow at least seventy percent more food on the same agriculture land to feed the population of world. To make an allowance for this, Powering Agriculture is committed to the solution of clean energy for escalating agriculture production.