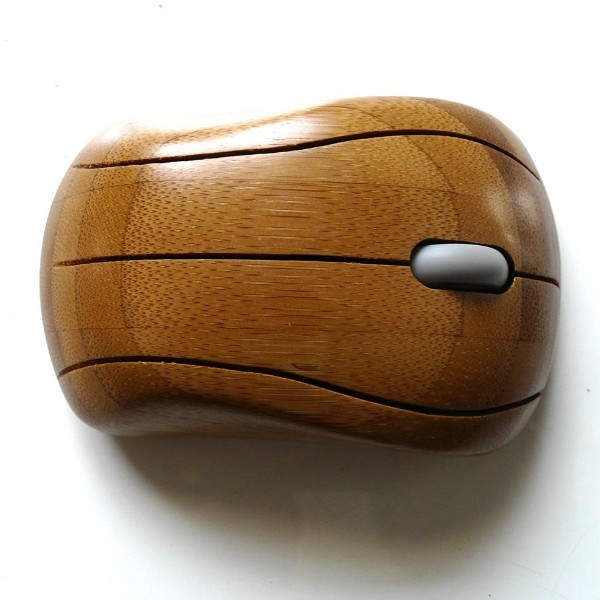 Crazy designers produce eco friendly alternatives for all purposes and products today. It has been an area of high interest for tech geeks to produce green desktop accessories. Along with cutting costs, these products will contribute toward the world's fight against climate challenge and other ecological imbalances.
Eco friendly wireless optical bamboo mouse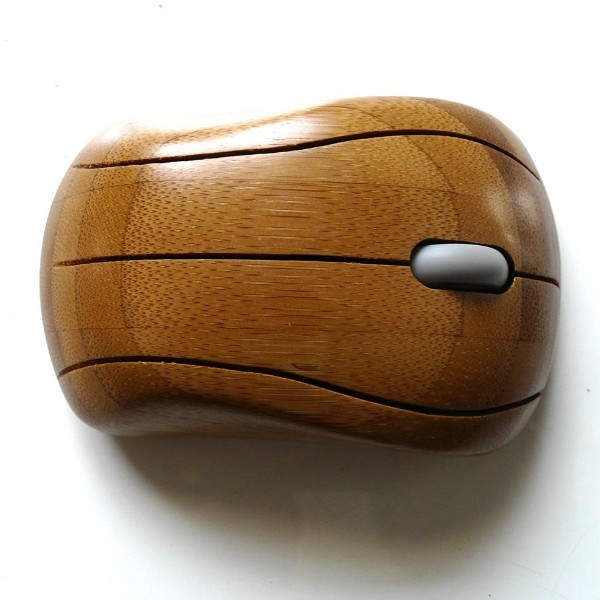 This is a computer mouse made of 100 percent original Chinese bamboo. The eco friendly mouse supports interfaces like USB 2, wireless, 3D and 1000DPI. It is a non standard optical mouse with three buttons. What makes the bamboo mouse special is its anti stain, anti bacteria, radiation control and fatigue relief capabilities. Its creator even offers customized versions of the mouse engraved with the user's name or logo.
Circuit board mouse pad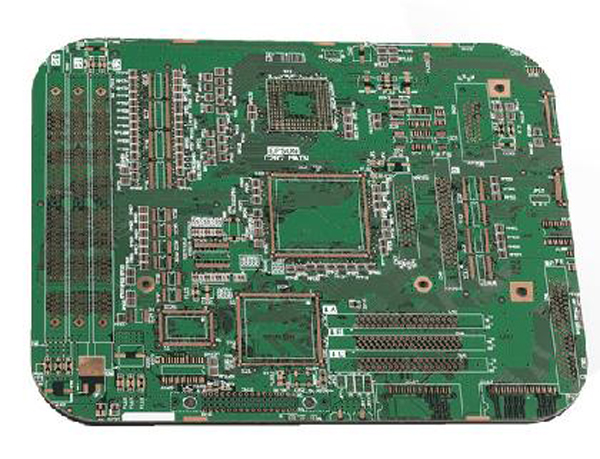 This is a brilliant mouse pad from a recycled printed circuit board. It may look awkward, but it is a humble effort to point to the importance of recycling. A large piece of PCB is designed to a mouse pad with clear and rounded edges and smoothened surface. The transistors, chips and wires are pulled out finely from the board to shape the eco friendly mouse pad.
Felt Computer Mouse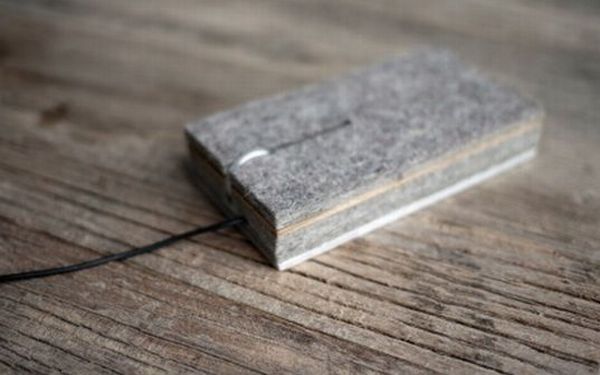 Traditional computer mice are made of plastic. Since they need to sit inside the user's palm for long hours, plastic may cause some harm to the skin. The worry has led designer Joey Roth to craft the Felt Computer Mouse, which is made of recycled materials like aluminum, wool felt and teak. The mouse with the non toxic materials also rests well in the hand of users. Indeed, it will provide a smooth computing experience for users.
Recycled circuit board CD case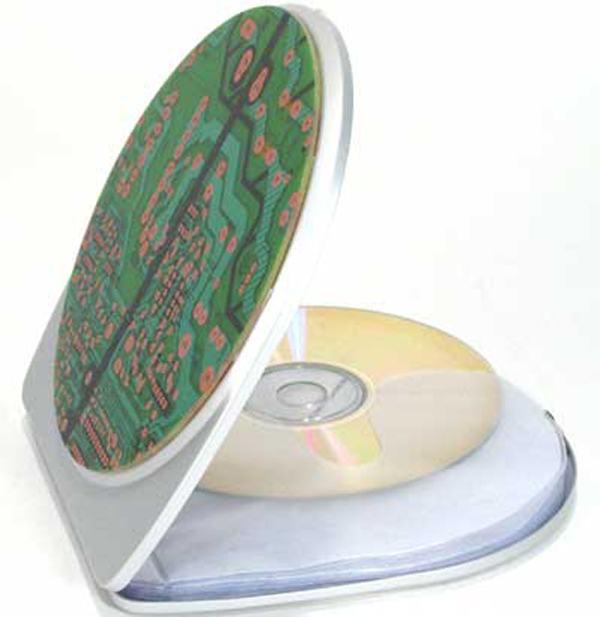 This is a cool CD/DVD case recycled from printed circuit board. Acorn Studios has designed the case, which makes use of discarded PCBs. A sleek aluminum covering gives the CD case a grand look and a safety abode for your CDs/DVDs. The case comes for a price of $20.95 and it has dimensions of 15 x 14 x 1.5cm.
Solar powered bluetooth headphones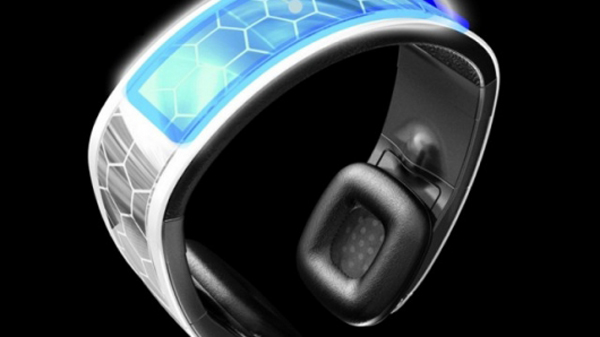 This is a solar powered bluetooth headphone design from an engineering student Shepeleff Stephen. Named the Q-SOUND, the bluetooth enabled headset harvests power from silicon solar cells that mount on top of the device. A pair of NiMH rechargeable batteries of the capacity of 800mAh can power up the headphone for 40 hours on full charging. One hour charging will store the power required for three hours' functioning of the headset.
Bamboo USB Flash Drive by Staples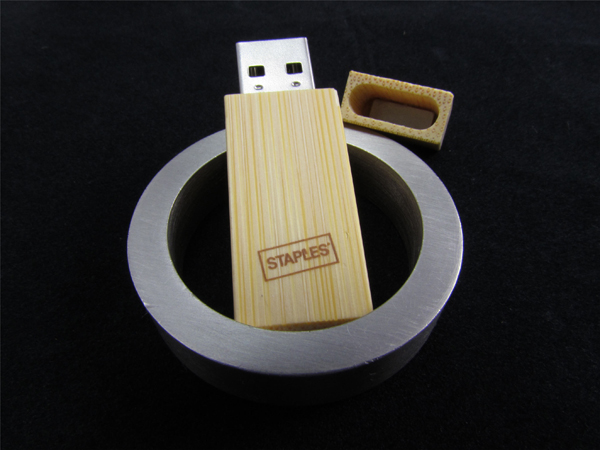 This bamboo USB flash drive has been manufactured by Staples. The company has designed the USB stick as a green effort. The sustainably harvested bamboo is used to craft the drive. This version has a 4GB capacity and it supports USB 2.0. What makes it unique is its eco friendly and sustainable body, which has no harmful impact on the nature.
Impecca designer bamboo keyboard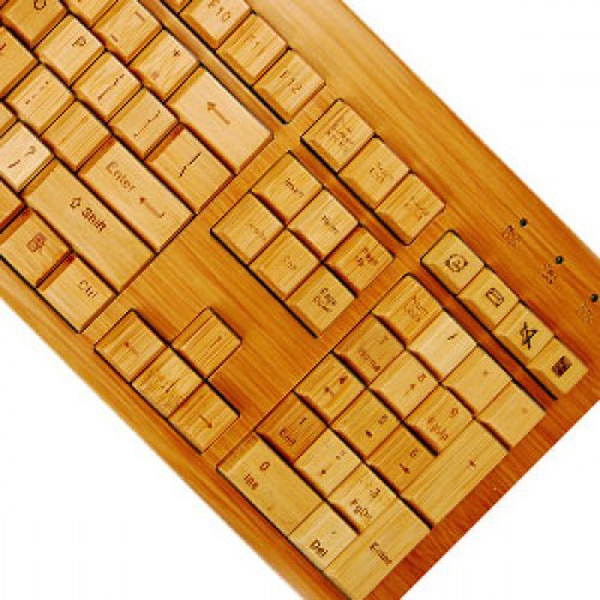 This bamboo computer keyboard is from Impecca, the company which has been producing sustainable electronic products for some years now. The company also develops computer mouse with bamboo. This full size computer keyboard looks stunning with the natural bamboo color and style. Toxic plastic and other materials are kept away from the keyboard, which works well with its gorgeous look.
Eco friendly USB stick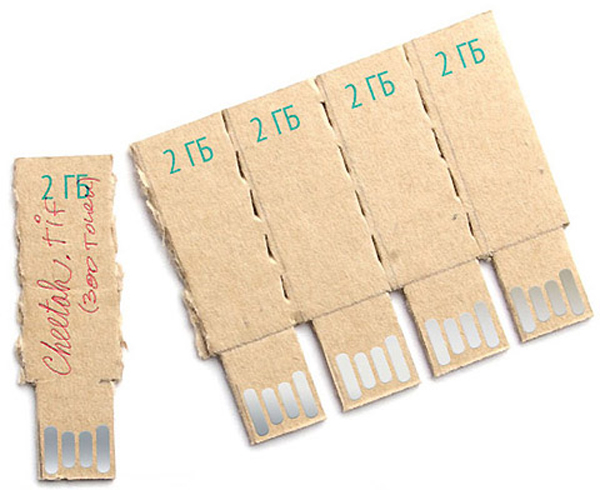 These eco friendly USB flash drives are from the Russian firm, Art. Lebedev Studio. The creator has produced the USB sticks using recycled cardboard instead of plastic and other conventional materials. A thin strip of discarded cardboard is used to develop the USB sticks that come in a variety of storage capacities.
AVerMedia AVerTV Volar Green HD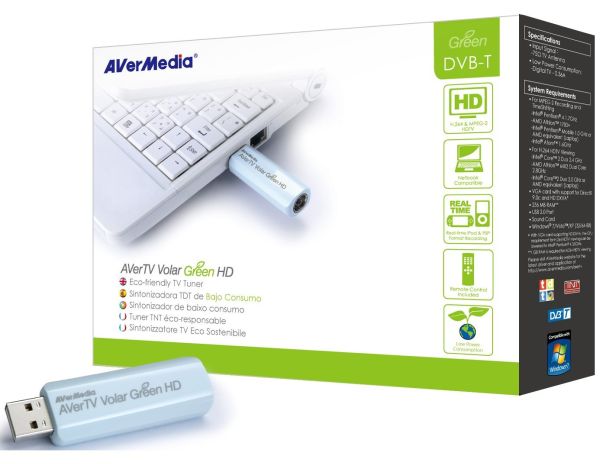 The new AVerTV Volar Green HD from AVerMedia is an eco friendly product with many green features. It adopts a hidden connector to reduce the damage possibilities. And, it features a compact exterior and the device comes with an advanced remote control. Increased signal reception, support of 1080i HD TV watching and many other features make the AVerMedia AVerTV Volar Green HD worthy of purchase.
D.I.Y. Cardboard Speakers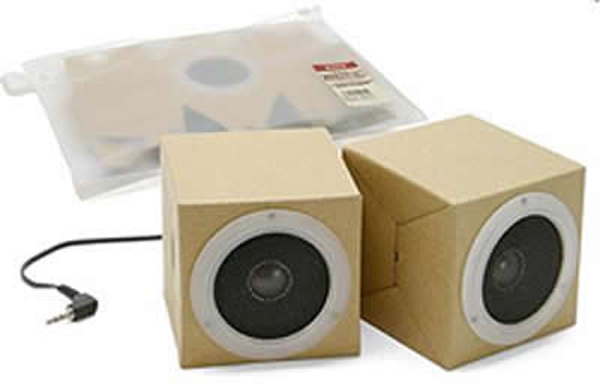 The D.I.Y Cardboard Speakers are green products from Muji Company of Japan. The company focuses on simple materials and production process. The new MUJI Cardboard Speakers are designed from recycled cardboard and electronic products. The speakers are priced at $42.00.