The windows of your mobile home are often damaged for accidents or weather. One common reason behind the replacement of the windows of your mobile home is damages to the frame owing to problems from opening and closing of windows. Due to these, dust and wind may enter your mobile home even when the windows are closed. The best solution to this problem is the replacement of your mobile home windows. Many owners of mobile homes have this problem in common. Though a lot of them opt for changing the windows, some also choose changing the whole window frame and have windows of entirely new style.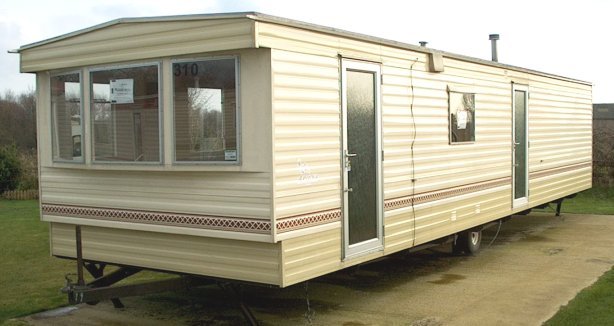 When you wish to replace your windows, you should be sure to go for the correct kind, so that it matches with the feel and look of your mobile home. There are different kinds of windows that are common among mobile homes – the jalousie windows or double hung windows, sliding windows. Plenty of people decide to remove the jalousie windows of old style consisting of horizontal glass slats and install the windows which are the latest options. If you are among those who are planning to improve their homes then here are the options available for you and also tips on buying and installing replacement windows.
Think of the available options
While planning to replace your mobile home windows, you should first consider the different options that are available. While you want replacement of the louvered old glass windows, think if you want the installation of sliding plush windows or the replacement of them with windows of same style. There are varieties of other options making best mobile home windows. Double hung windows are a common selection among owners of mobile homes. Make up your mind whether you wish to purchase double hung windows where the two panes are against one another when open or the ones in which panes open separately outwards. Windows with double panes are good alternatives too while going for replacing windows for your mobile home. Double pane window replacement also is much more easily available in market.
While replacing your existing windows with windows of dual pane, you do not need to increase the window opening size. But during the installation of sliding windows, you need to enhance opening space in case the mobile home previously had double hung or jalousie windows. Changing your existing window type and fitting a totally different kind of replacement window might be time consuming. But this change can give trendy and new look to the mobile home.
Poor caulking or no caulking at all between your window frames and also sheathing may result in water damage by letting rain water penetrate the walls.
Choose vinyl frame windows as they need little care and result in heat as well as cold to be less transferred compared to aluminum frames.
For a mobile home window, it is necessary to be energy efficient. Storm windows add energy efficiency, beauty and also comfort to your mobile home. These are fitted, self-contained windows going over the additional windows and giving your home an extra insulation layer. You can have good savings, if you have energy efficient home.
Purchase and the process of installation
There are few problems related to giving online order of replacement windows for your mobile home. Firstly, the screens of glass window are delicate and therefore, they require proper packaging thus increasing the shipping cost. If there is even slight wrong done in measurement, replacement windows will not fit meaning you have to return them back. This process again will take long time. The best option is to select replacement window screens for your mobile home from a shop nearby so that you can avoid such problems.
Another thing of consideration is the installation of replacement windows. The basic question here is – will you yourself do it or will you hire a professional for the piece of work. While a lot of home owners themselves do this job, the best thing is to hire one experienced professional to complete this project of your home improvement. As I have already mentioned, a little mistake regarding measurements can cause problems while installing. After the delivery of the pieces, engage the same professional to install them.
With the large number of available options for mobile home replacement windows, getting the right pieces while you remodel your mobile home is not a difficult job. You can buy mobile home replacement windows for giving new look to your damaged and old mobile home windows.