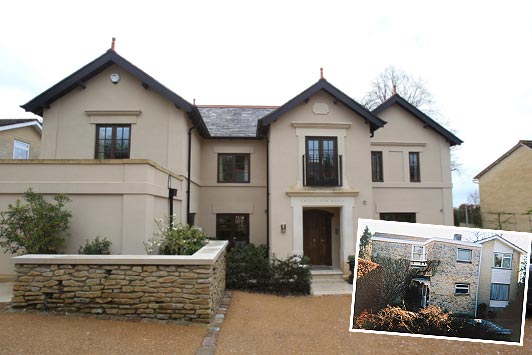 How do you cut down gas and electricity bills amounting to 3,500 pounds a year all the way down to 1,000 pounds? Meet Nick Sandy, an ambitious developer, who has spent more than two and a half years of his life to transform his house into every environmentalist's dream come true.
Although Sandy learned that there is always a huge price to pay if you want to turn your home into a posh eco-friendly abode fit for the likes of James Bond, he still shelled more than 1 million pounds to create his dream house.
Sandy's luxurious property is installed with motion sensors that turn on the lights when people walk into the rooms. Fresh air is also pumped all around the house every two hours so you don't need to breathe in stale air. The property has a rain water harvester beneath the back garden and a heat recovery system and solar panels installed on the roof.
When Sandy initially bought the house, he had to shell out 3,500 pounds annually for gas and electricity. Now, however, his bills have dropped to just 1,000 pounds a year. The developer wanted to show folks how easily this cut back can be achieved without compromising on comfort.
Sandy has transformed his two single and two double bedroomed house in Bath Somerset into a unique five double bedroomed home. He spent almost 10,000 pounds on the solar panels, water supply and electricity. Aside from turning on and off the lights, the sensors automatically activate the heating system. They even turn down the heat when open windows are detected. The rain water harvester installed beneath his garden supplies water to his washing machine and his toilet.
The eco friendly house has caught the attention of government inspectors who want to spread the word within the Department of Energy and Climate Change about the energy saving qualities of the property.
Via: Thesun