For the past few days, we have been telling you about vehicles that were revealed at the Beijing Auto Show. No matter if it was Toyota to unveil its hybrid concept with two compact concepts or Ferrari with its newly improved HY-KERS hybrid powertrain; every major automaker around the world is looking forward to showcase their developments at the auto show.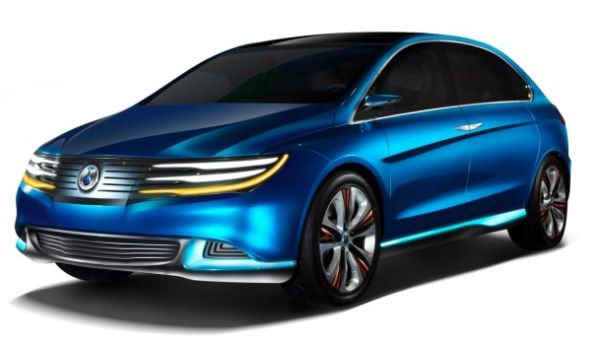 This time we are covering the Denza or Tengshi in Chinese, an electric vehicle concept that was unveiled few days back at the Beijing Auto Show. The car is the result of the collaboration between Daimler, a parent company of Mercedes and BYD Auto of China in order to make an electric vehicles brand. As reported, the car is based on a previous generation Mercedes B class. Features are exaggerated and overall funkiness can be seen in design making it very like a concept. In this partnership, along with the experience in building Chinese cars, an electrical system technology and battery will be provided by BYD, whereas Daimler will provide its knowledge in management and engineering. There is no word on the performance specifications and the car is expected for launch in 2013.
Just like Toyota Yundong Shuangqing, a hybrid car concept, Denza too is designed and will be produced and sold in China only. It is believed that the first strictly New Energy Vehicle's (NEV) brand will show its presence in the Chinese market by the arrival of Denza.
Via: Chinacartimes