Got a pair of old jeans you are thinking of throwing, well you need not to trash it anymore. You can reuse that worn out but extremely durable denim material in your home in different ways. Here are some unique ideas to repurpose your old pair of jeans that will inspire you to take up your own DIY project.
Floor Mats, Quilts and Rugs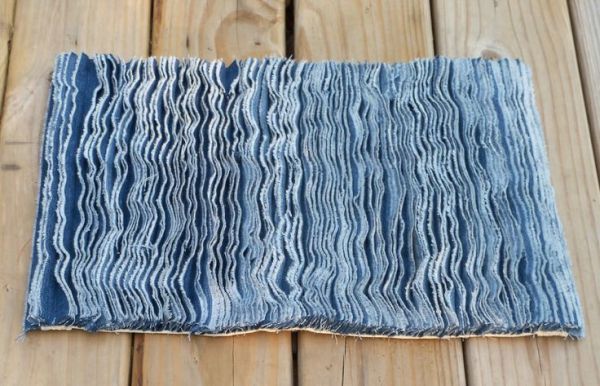 The durability of the material says it all. Denim is a heavy material, which means you can easily step on it without worrying about slipping and falling down. This is what makes old denim jeans the perfect choice for rugs and floor mats. You can also make your own quilt using old jeans.
Storage Bins/Bags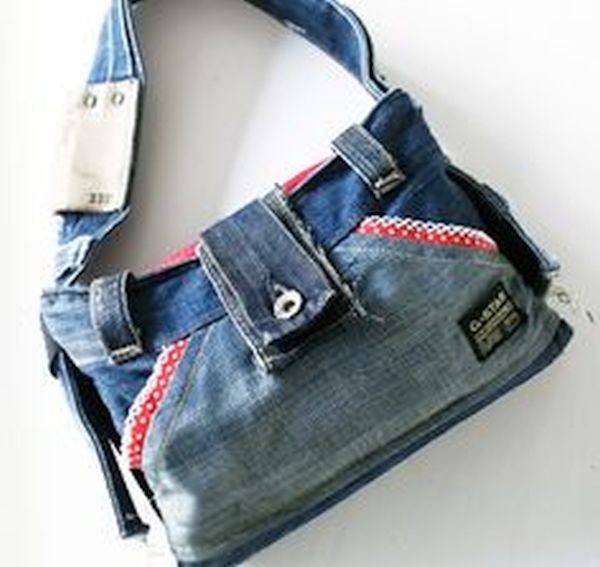 You can repurpose old jeans as storage bins for your toys or other small knickknacks like craft supplies. You can also use them to make quaint little gift baskets that you can hand out. The sturdy material that it is, you do not need to worry about the bin/bag tearing even if you stuff everything into it.
Water Bottle Tote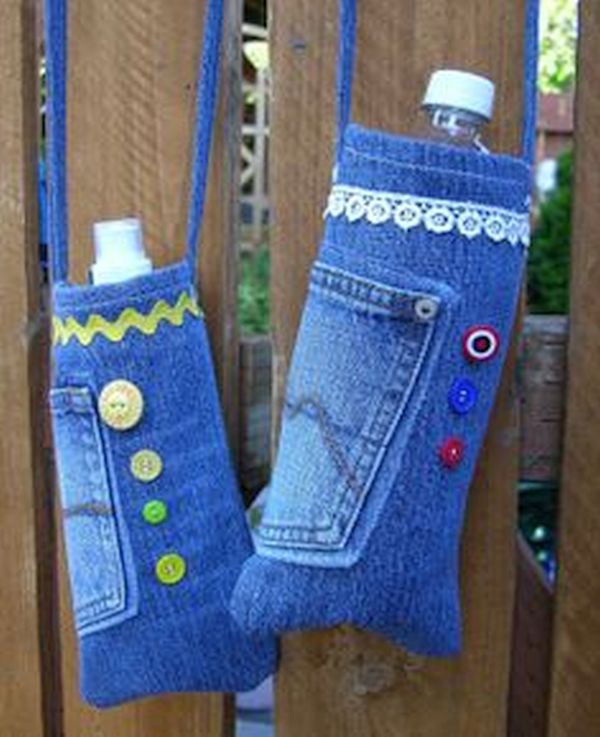 This is one of the easiest ways to reuse an old pair of jeans. Simply cut out one leg and sew the bottom to close it. Now attach a loop to the top end and you have your very own water bottle tote. Of course, you can improvise on the basic design and choose to add pockets and other neat decorations to the tote.
Baby Bibs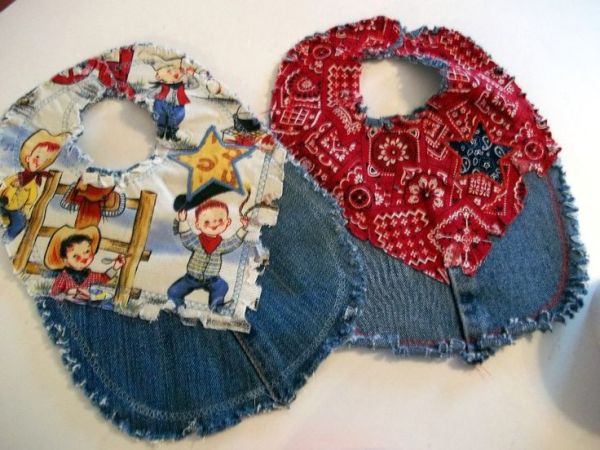 Although it is strong, denim is a very soft material that you can wash with ease. Perhaps, that is why many parents tend to transform their old jeans into baby bibs to wipe away the spoils of food wars. Consider trying it for your toddler.
Aprons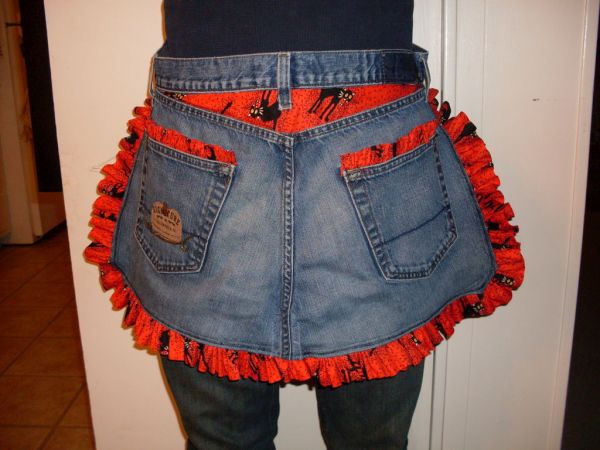 Since denim is washable, why not transform those old jeans into an apron for your gardening activities. There are loads of tutorials on the internet that show you how to get it done the right way.
Oven Mitts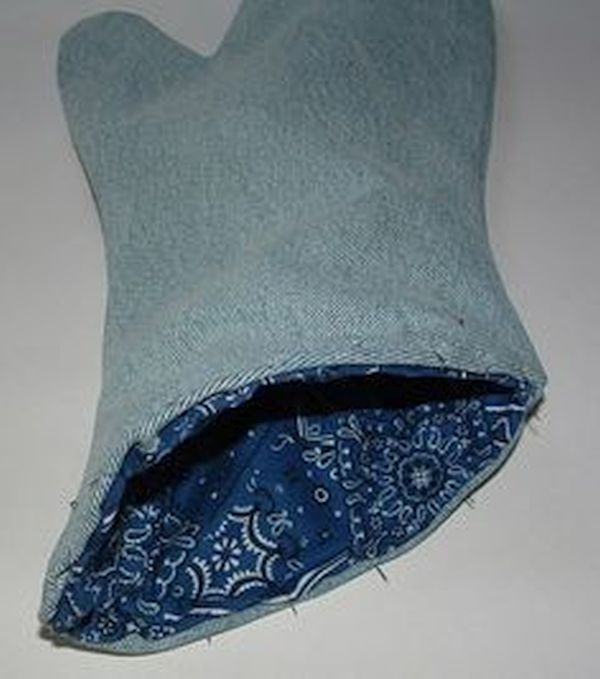 Why worry about scalding your hands in the oven repeatedly? Simply cut out a mitt from your old jean and handle any burning hot dish with ease.
Pocket Organizers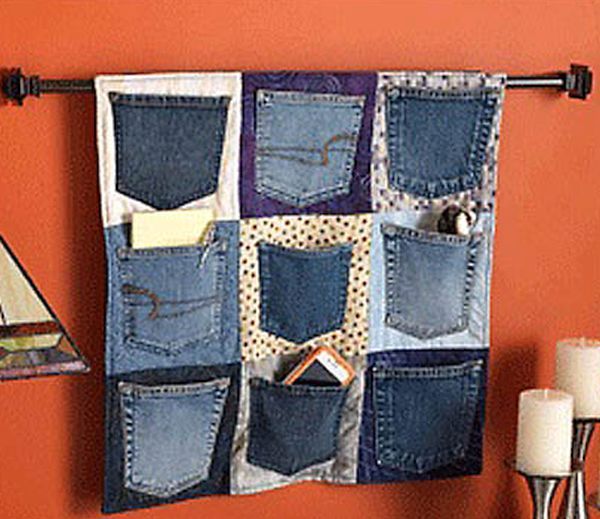 This is a nifty way to repurpose old jeans. Cut out the pockets and reattach them in a single row or column along the length of the fabric (the leg supposedly). Hang the fabric in the room go get a nice looking pocket organizer for those tiny knickknacks.
There is no need to throw away a pair of jeans just because it is old and worn out. There are innumerable ways you can repurpose old jeans into useful items in your home.