What do you think about building a high tech retreat for as low as $67600? A New Zealander has managed to achieve this feat by constructing the Skysphere, a futuristic tower retreat that completely runs on solar power. Apart from being sustainable, the tower also boasts some impressive, high tech equipment to reside dwellers in comfort.
The Idea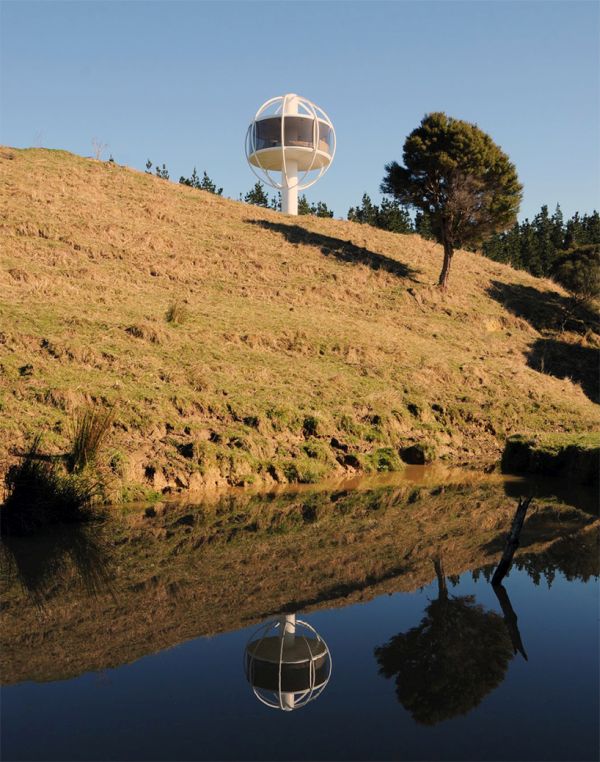 The idea of the Skysphere hit Jono Williams while he was having a beer with his friend. The plastic engineer, graphic designer, as well a director of the IT company, Williams built the tower retreat that took three years for completion in his spare time.
Previous Projects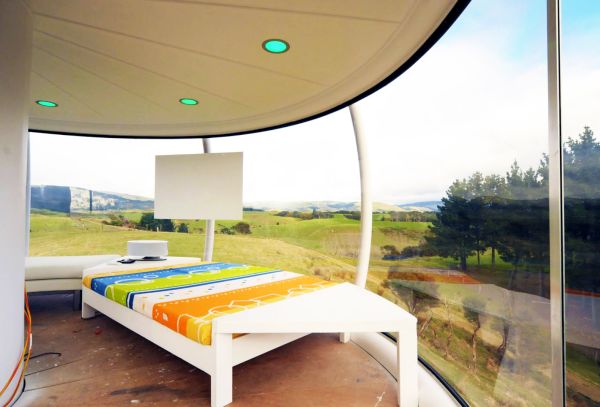 The Skysphere is not Williams' first project. In 2011, he designed and built a tree house called the Tree Bach. It was his first getaway of sorts and probably fueled him to think about other possible alternatives and additions to make a more futuristic the retreat. Enter the Skysphere that running on solar energy can be controlled via a smartphone app.
Salient features of the Skysphere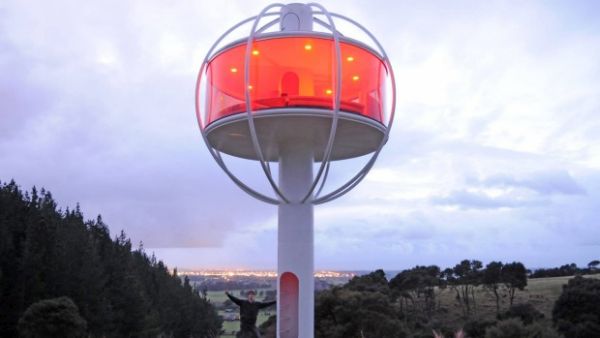 Williams decided on a more robust structure for the Skysphere and settled on a 10-meter steel column that features 360-degree windows for a panoramic view of the surroundings. Williams decided to design a structure that he could transport and place anywhere he wants.
Although he was quite inexperienced with steel structures, Williams worked hard to achieve this architectural marvel. From finding out how to fit the steel curved pipes according to his specifications and transporting the tower to the foundation to fitting polycarbonate windows and installing a floor gas heating system, Williams worked out every detail meticulously.
The 10-meter tower comes complete with internet connection, a remote controlled beer dispenser, a projector screen and a stargazing platform. Other impressive features include fingerprint locks, a wireless sound system, voice controlled LED lights and motorized doors. Dwellers can control the high tech features of the tower with a mobile phone app using their portable devices.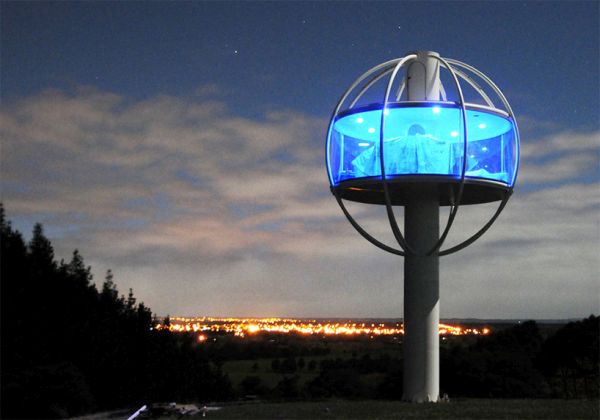 Complete with the shipping costs of the steel that arrived all the way from China and the paint job, the entire structure costs $67600. Williams plan to commemorate the Skysphere as a green energy design for future generations.
New Zealander Jono Williams has built a solar powered, app controlled tower retreat called the Skysphere. The high-tech retreat forms the basis for green energy designs for future generation.