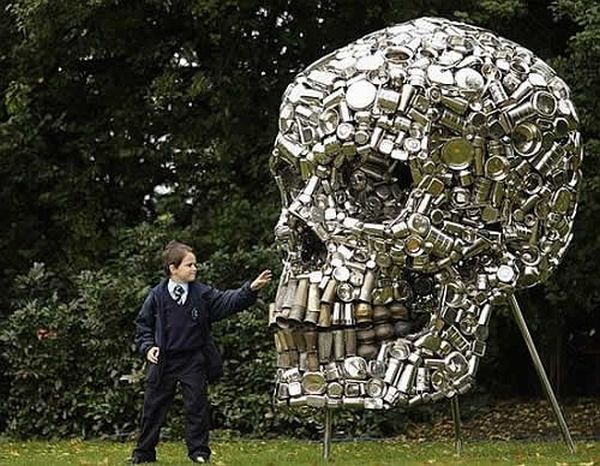 Junk, whether metal or non-metal, has now become an integral part of our life. Metal junk is more dangerous because it contains harmful toxic agents, which pollute the landfills where they are dumped. The best way to reduce the danger caused by the metal junk is to recycle it. There are many creative brains out there, who are spending their time and vision to create attractive and beautiful items using recycled metal junk.
Scrap metal furniture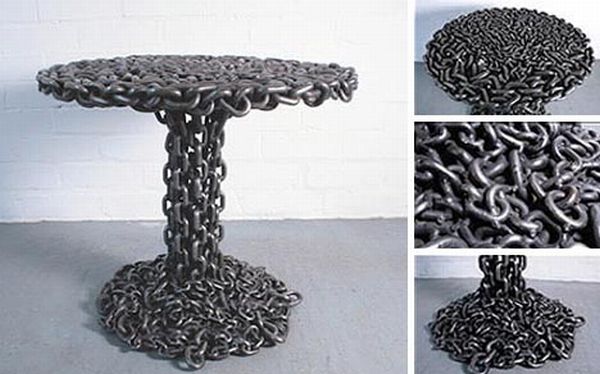 Bob Campbell, also known as Stig, is different from the others who believe that there is no place in this world for discarded metal. He uses metal junk to create beautiful furniture. A brilliant industrial artist, he uses rejected metal pieces including cogs, wheels, chains and treads to create unique and attractive furniture sets and adorns them with leather, wood and other materials. He has also created a personal private gallery, where he displays his masterpieces.
Sci-fi movie monsters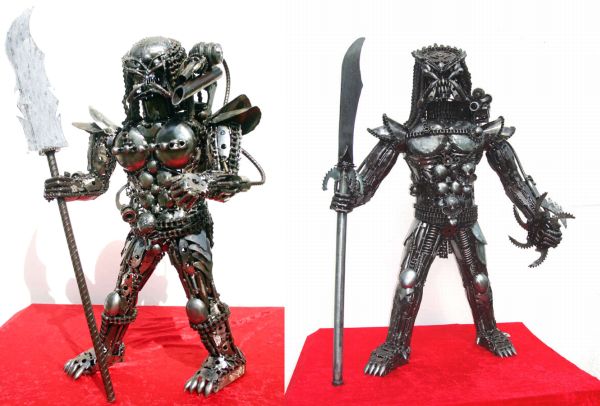 Metal junk can be used for creating fabulous metal sculptures and some creative brains have gone forward with designing metal monsters using old car and bike parts.These monsters have been sculptured after carefully following a pre determined plan. The first step is to select parts, which the artists needs for the creation, like rejected gearboxes, springs, bearings, clips and pipes, and then these parts are welded together in order to give them the shape of well-known monster characters from sci-fi movies. More than 1000 components are used to design a single model.
Mercedes of recycled metal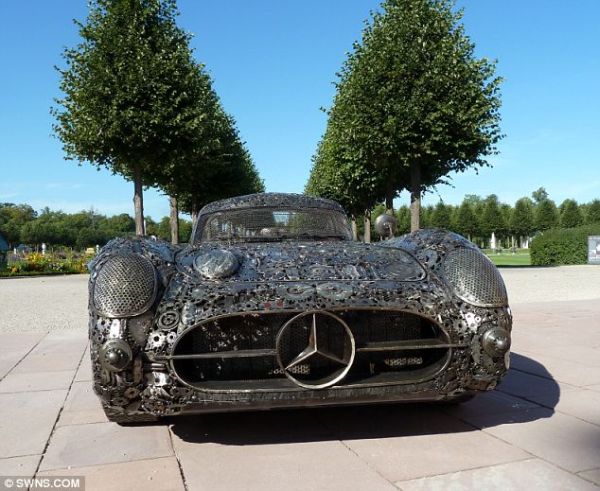 The credit for designing and creating the Mercedes 300 SLR, using recycle metal goes to a German team, which includes Armin Ciesielski, Peter Brakel and Walter Willer. Mercedes decided against manufacturing this car in 1955 because with a speed of 180 mph this supercar was not considered fit for public use. The art car designed by these German car enthusiasts is made up of 10,000 pieces of scrap metal.