Greener solutions for a greener planet will not have an impact if people don't know what to do or how to implement them. In Copenhagen, there is a study tour that is the collaborative effort of Copenhagen, European Commission, Amager Resource Center, Confederation of Danish Industries and Danish Architecture Centre.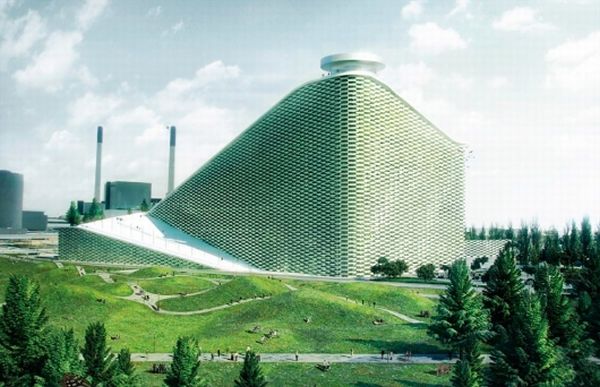 The tour that was held on the 19th and 20th of September highlights how to reduce Co2 emissions and pollution for cleaner air. This campaign was designed by Commissioner Hedegaard and the European Commission and will be trying to figure out how to implement eco practices that will bring about a reduction in carbon emissions. The participants of the tour were also given a detailed walk through of the Danish Theatre, which has installed a system that has helped them save energy. They are then taken by electric boat to Ramboll headquarters, engineering group that utilizes energy neutral systems to power their corporate office.
The tour also includes the Amager Resource center, a plant that uses waste and garbage to produce energy. The tour group then joined Commissioner Hedegaard and Bjark Ingels, an architect who specializes in sustainability architecture, to discuss the practices that the EU citizens can practice.
The Amager Resource Center began construction earlier in March; it will reduce waste materials to produce energy to power a ski slope which will be built on its roof. The ski slope will cover a vest 1500 meter expanse and will be accessible via a glass elevator; the company building the plant also owns thirteen recycling plants, an incineration plant and five municipalities. The project will cost around 470 million Euro, the implementation of which will also involve Ramboll. Copenhagen's city council was initially reluctant to give its approval, but eventually did so in October 2012. Babcock and Wilcox will be making most of the systems and equipment that will make the construction possible; they have been commissioned to make systems that monitor emissions of particles, nitrogen oxides, catalytic reduction, equipment to manage slag and ash.
Ulla Rottger, the managing director of the company who will build the plant is happy to have Bjarke Ingels on board their team. He believes that Ingels is the perfect ambassador who uses the Amager Bakke as a good example to promote the concept of Hedonistic Sustainability. The two also share the idea that waste can be a very good energy resource.