Farmers depend on crops for their livelihood. An infestation of insects or bugs can threaten the stability of their business, often leading to financial ruin. Israeli agriculture scientist, Samule Gan-Mor has created a solution to end farmer's natural woes. A mixture of readily found household items has produced the perfect pesticide, a combination of edible canola or rapeseed oil, soybean oil, cottonseed oil and the slightly expensive olive oil.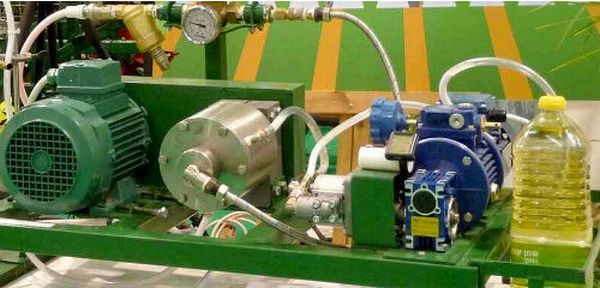 The seeds from which the oils are derived contain certain ingredients that cause blockage in the breathing pathways of invertebrates and hinder their mobility. Thus, Gan-Mor was encouraged to develop this oil solution. The government sanctioned Volcani Institute in Beit Dagan for working and improving industrial sprayers to increase their coverage of plant area with lesser pesticide. Israeli companies Raz Spayers and Degania Sprayers are now selling such sprayers worldwide.
The product is being marketed as an organic alternative and includes the advanced sprayer, the oil emulsion and emulsifier. The new product can be used swiftly after harvest, unlike chemical pesticides that require a waiting period between application and harvesting. This is to take into account the health risks to the environment and people.
Oil based pest control is far superior to chemical pesticides as it has no health hazards, it is easy to produce and is inexpensive, not to mention it is safer and can be stored for specified periods of time. Some pesticides have been known to disrupt hormone balance, cause cancer and perpetuate neurotoxins. Hence, earth friendly products are high in demand. The Volcani Institue, Ministry of Agriculture Research Organization along with a company called Shelef, made plans to test these oil formulations at 20 different farms in Israel. Shelef is investing in more research to create oil based formulations that match specific crops and conditions. Meanwhile, the company has already begun selling the complete oil functioning systems to interested farmers.
Via: Israel21c