Considering the needs of the modern urban society, Nick Morris has come out with an exclusive communal seating arrangement. This urban public seating is named Commu, which is a modular unit that can be set up at just any place, as well as in varied patterns, shapes and sizes. The whole arrangement incorporates a variety of seating modules, tables, lighting and shelter. From the lighting unit in the center, its various strands are designed per the outlook and needs of different generations. There are varied seating modules, finishes and materials offered per the tastes of individuals from all generations.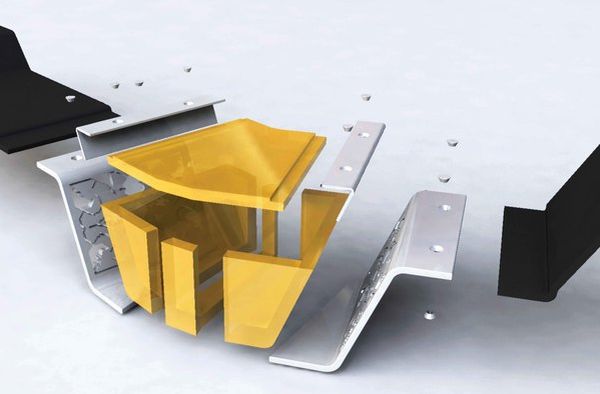 For children, Commu offers colorful, bright and interactive shapes that support their activities of climbing, sliding or running all around. Fully recycled polyethylene containers are used as basic materials for constructing these strong shapes. On the other hand, ergonomic seating modules with armrests have been designed for older people. They would also be able to enjoy the greenery and surrounding, while interacting with people from other generations. This attractive module for older people has been created using mild steel with polished finish and Iroko timber. The area for young people has also been developed using polished mild steel and seating modules that are covered with rubber. This module gives stylish level changes for group seating, as well as raised structures that allows the creation of personal space.
Without any hidden, dark or confined spaces, Commu allows an all-time use by every generation. The photovoltaic coatings on modules and central covering creates power for lighting modules. The flooring is coated using titanium dioxide that helps in absorbing pollution and maintaining good surface grip to avoid slips. The complete design aims at enhancing natural community bonding among people of all ages. Such a concept helps remove preconceptions and controls the biased behavior of people. A place like Commu helps develop strong trust, feeling of safety and generational diversity among communities.
Via: Behance