The impact of the eco revolution has also been felt on fine dining; it's hard to imagine that fine wine can be eco friendly, but Cedric Ragot, a French designer has made a wine bottle cover using only recycled paper and potato starch. This is the result of Clicquot's concern with sustainability and the ecological impact that it creates.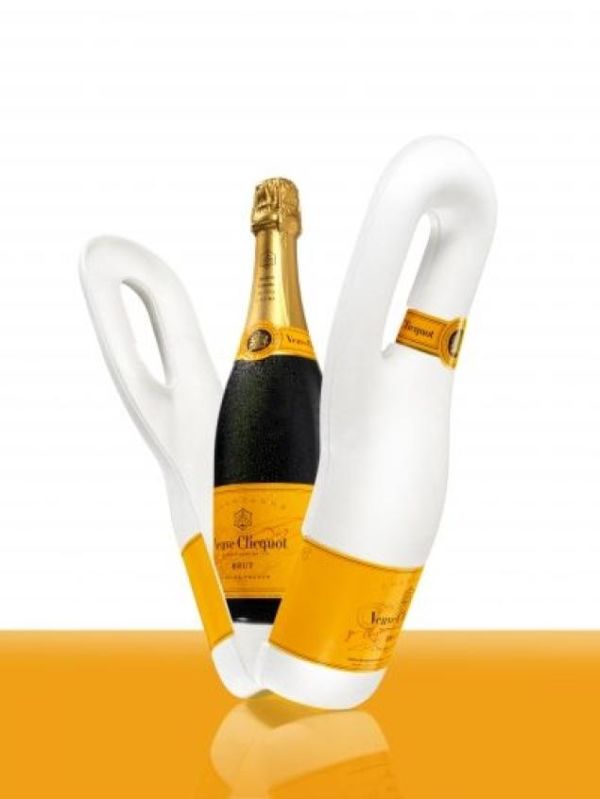 The wine cover named the Naturally Clicqout, is completely biodegradable and can keep any wine or champagne chilled for two whole hours. The cover sports a rather simple design that looks elegant and splits down the middle when opened. It is currently available in white with Clicquot's signature orange label on the front. This is the first wine packaging in history that is recyclable and is isothermal as well.
This isn't the first innovative design that the Veuve Clicquot Company had produced keeping in mind various environmental concerns; they had previously also launched the origami style collapsible champagne bucket. The company had teamed up with Mathias De Walle in 2011 to create this champagne bucket which can be reused at least four to five times.
This innovative wine bottle cover is their second venture into this unique concept of design that has built something that is entirely biodegradable, this just goes to show how popular the champagne bucket was. But what really unique about the bottle cover is the ingredients that are used; we are familiar with recycled paper-but potato starch? How does that work?
Thankfully we don't have to think about answering this question, because it seems that designer Cedric Ragot has already done that for use and were glad that he did. The cover can keep a bottle of previously chilled wine cold for two hour longer and it also has a handle for easy transport. This cover can also serve as a perfect dinner gift that gets even better when you take a bottle of chilled wine for your host. The Naturally Clicquot chiller-cum-cover will be available for purchase sometime in October; it will be sold as part of a set that includes a bottle of Brut Carte Jaune for approximately $58.
Earlier the champagne and wine giant, Dom Perignon, had created quite a splash in the world of fine wine by collaborate with Jeff Koons, an American contemporary artist. Koons had created miniature replicas on his masterpiece 'Balloon Venus' in magenta and metallic finishes. These replicas were to be launched at Dom Perignon's Rose Vintage of 2003.