Thinking of building a one of a kind eco friendly house out of junk materials, then here is a house you can take for inspiration.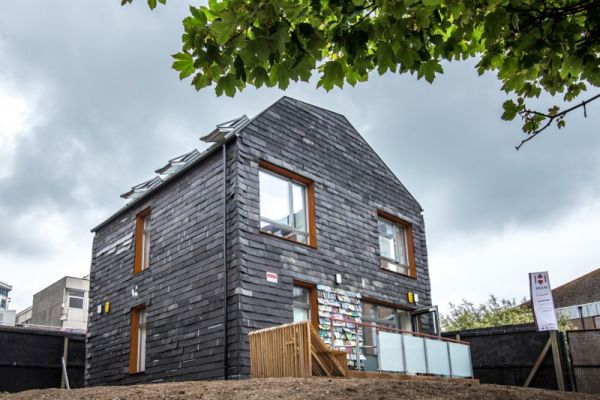 The Waste House at the University of Brighton is made completely of junk materials, recycled products and unused construction materials. About 4000 VHS cassettes, 20000 toothbrushes and two tons of jeans have gone into making the house that is a standing testament to matter that can easily compete with established carbon counterparts.
The toothbrushes that were curated from first class and business class flight passengers from the Gatwick airport, find their place in the wall cavities while the walls were created with a combination of clay and chalk waste.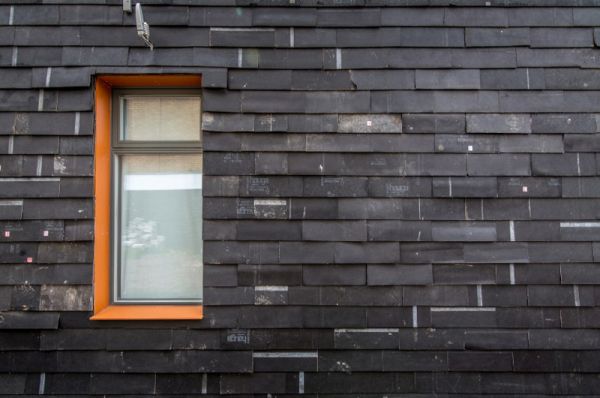 The windows of the house were sealed with over 500 bike tires, which were also used to soundproof the first floor. More than 2000 used carpet tiles went into covering the floor and walls. The internal vapor control layers were made of old vinyl banners.
The brainchild behind the project, Duncan Baker Brown, is an architect as well as an architectural researcher at the University of Brighton Faculty of Arts. Brown is currently conducting experiments on eco-friendly living spaces, and has been focusing on creating wall insulation products from waste materials.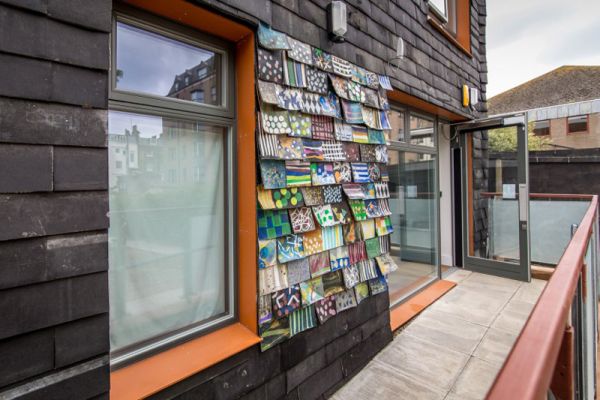 Brown and another architect Kevin McCloud created a similar house project for the Grand Designs Show aired by Channel 4 back in 2008. This first version of the house, aptly named "House That Kevin Built" happened to be the first ever low-energy prefabricated contemporary house in the UK. The house was built entirely out of eco-friendly materials.
The insulation for the Brighton home is made out of ply sheets, discarded bricks, unused wood from construction sites, denim jeans, video cassettes, DVDs and even plastic razors. These materials have been placed in the wall cavities and would be monitored regularly to measure their efficiency.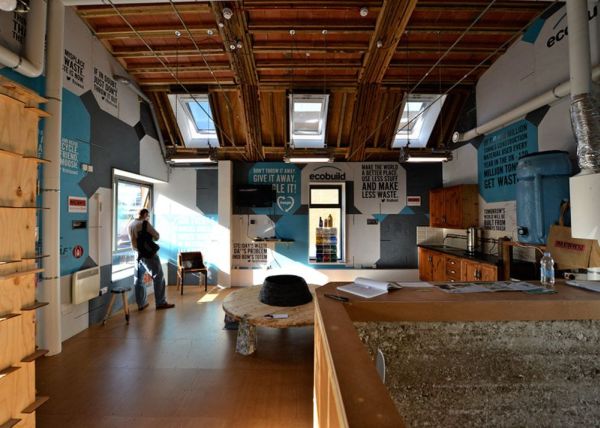 Brown reveals that students at the University of Brighton are also actively involved in the project and are constantly designing and redesigning in addition to developing methods of sustainable construction.
Construction of the Brighton house started back in April. The house was opened for public viewing in June. The house would be carefully inspected and observed by the university students over the next couple of years to see if the exterior walls (made of plastic) are damaged or not. This would in turn help the students find out if plastic is an apt sustainable insulation material for homes. At completion, the house would become one of the foremost A* energy efficient rated buildings in UK.
Summary
The newly developed Brighton House at the University of Brighton is made entirely of junk, including rubber tires and plastic materials. The house aims to become UK's foremost A* energy efficient building and would show that plastic can be as strong as high-class carbon for wall insulation in homes.