Chicago is to get a new multiuse linear public space between the Ashland and Ridgeway Avenues. The project named, Bloomingdale Trail and Park, will give a chance for all the Chicagoans to relax during their leisure hours with some exciting cycling or walking along the green park and line. The Chicago authorities have just finished raising fund for the first phase of the grandiose project that will spread out in 2,000-foot of land.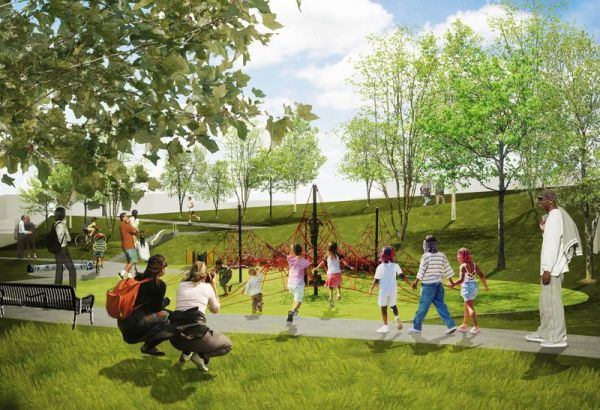 The Bloomingdale Trail and Park will be a lively space for people to spend their time-off. They can bike there, walk down the horizontal line of lushness, hang out there and go to watch some art events. Well, many of the cities cultural and art events may take place in the new park, where people can enjoy the events in the cool ambiance and exalted natural warmth.
The Chicago authorities have just finished fund raising for the massive project. Its construction work is set to kick off next year itself. Some portions of the park will be opened by 2014. The first phase of the project is estimated to cost $46, out of which $37 is raised in federal air-quality and anti-congestion funding.
Mayor Rahm Emanuel has now announced that rest of the $9 million was sponsored by a number of private agencies and the Chicago Park District. The Exelon Foundation has offered $5 million when CNA and Boeing donated $1 million each. The Chicago Park District contributed the remaining $2 million, meaning that taxpayer fund is also to support the $46 million green park project.
Via: ChicagoTribune