Have you ever thought that waste plastic bottles can be used and turned into some creative lights? Yes, it can be done quite easily, but there is good creativity required when the bottles are shaped into unique artistic patterns. This not only utilizes thrown-away bottles, but is a good way to protect the environment by recycling plastic waste. Check out here some of the most creative lights you could witness being made out of waste plastic bottles.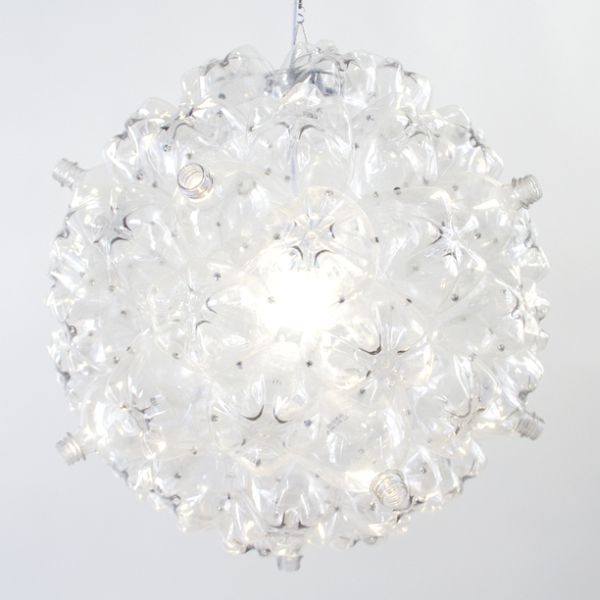 Bubble Chandelier
There has been an excellent attempt at creating wonderful bubble-shaped chandeliers by a New York-based company called Souda, which is into product design. These beautiful chandeliers are carved out of used PET bottles that were collected from consumers by homeless individuals in an attempt to raise money for a nonprofit organization. Then, these bottles were cleaned and cut to shape them together to form dome-like fixtures. A single lighting fixture uses about 60 recycled bottles. Nothing makes this stunning green chandelier look any inferior to a royal glass chandelier.
Big Crush Plastic Bottle Lamps
Studiomold, an Anglo-Italian design studio, has developed this superb range of plastic bottle lamps. The Big Crush lamps received great appreciation from almost everybody who saw them on display. All these lamps are created out of used fizzy drink bottles made of plastic. Studiomold works on the concept of bringing in a sense of humor while creating ambience, and this reflects in this range of lamps, as well as their Little Crush table lamps.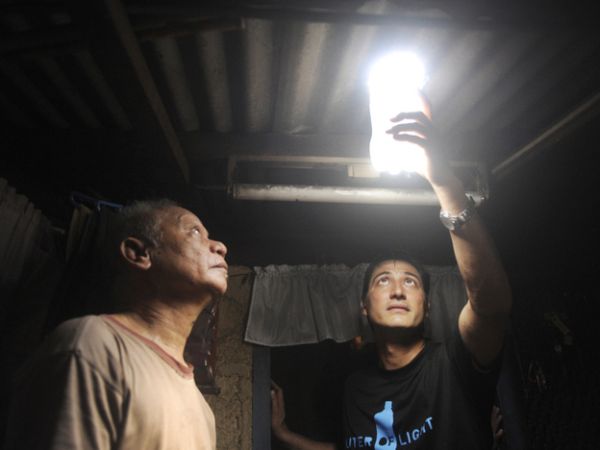 The Bottle Light
You would not believe your eyes if you look at these bright lights made of reused and recycled drink containers. These mesmerizing lighting fixtures are based on an award-winning design concept, which includes squishing the PET bottles in order to screw them onto an LED enclosure made of modular aluminum. That is how you may find these fixtures in vivid and unique shapes, as well as twisted angular light colors. This is an example of an innovative eco-friendly approach.
Loto Chandeliers
Based on the characteristics of lotus flowers, Loto is a lamp series that is organically inspired. Designed by Eugenio Menjivar, these concept lights reflect how Loto lamps representing the lotus flowers come out of the plastic debris representing muddy swamps. It also educates consumers about sustainable designs that can be created out of discarded household items, such as these lamps made out of recycled waste plastic bottles.