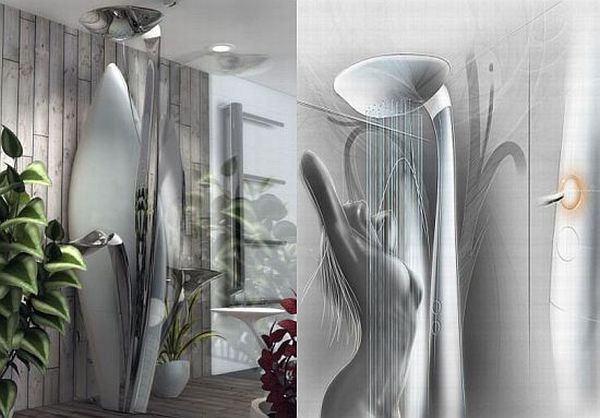 Clean water is precious and its wastage can lead to depletion of this valuable liquid. Bathroom is one area where people not only use, but waste a lot of water every single day. To curb such carelessness, designers are coming up with smart bathroom accessories that will prevent wastage and conserve this most important natural resource. The fear of depletion has given birth to a sea of bathroom fixtures, which come smothered with a lot style as well. Here is a list of best bathroom fittings that have been exclusively designed to conserve water.
SKhower concept by thierry fischer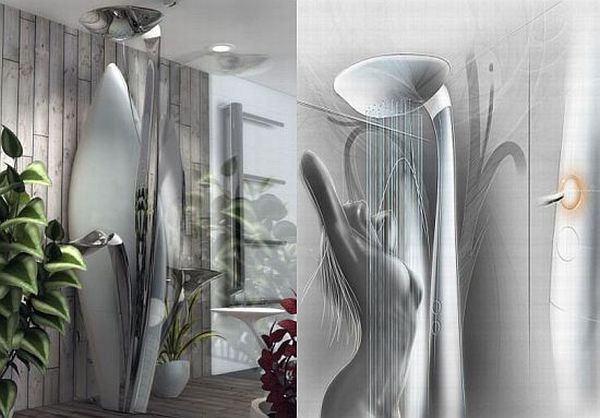 The brilliantly designed shower concept not only saves water, but also brings down the lag during heating water. SKhower has been brilliantly designed by Thierry Fischer, who fetched heavy inspiration from the movie Avatar. Perfect for hotels, it comprises of a shower, a water heating compartment and 2 washbasins.
Pensar Indulgence shower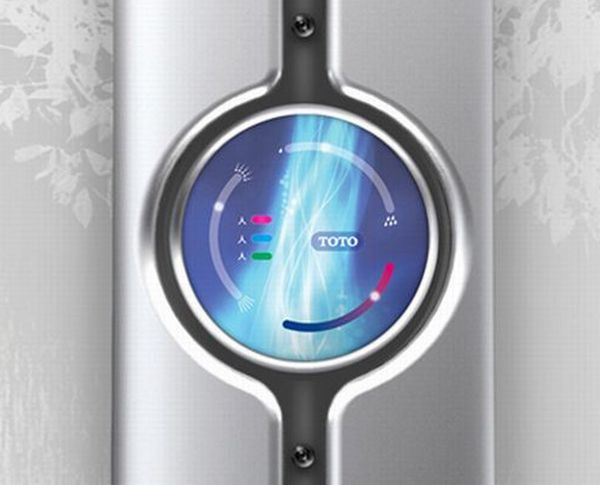 Want to have guilt free hot shower experience by using less water and energy? Then the Pensar Indulgence Shower will make sure that your eco friendly soul gets pampered like never before. Get drenched in a spa like experience in under 7 minutes, which includes one minute of rinse, four minutes of mist and two minutes of full rinse.
Icon Eco chic shower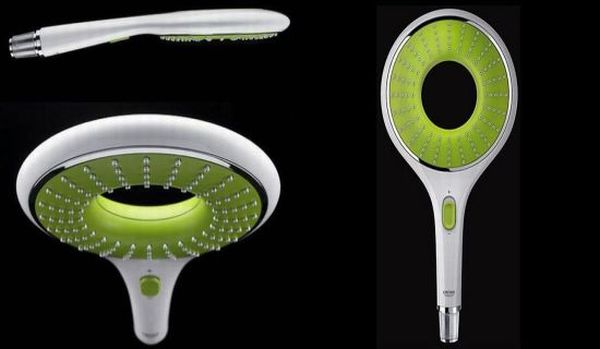 Getting drenched in rain is truly magical. But, why wait for the rainy season to savor the fun when you can experience the same under the Icon Eco chic shower. The handheld shower system has a refreshing design and is an ideal solution to save water wastage while showering. The futuristic design has a touch chrome surface and perfectly aligned nozzles that will make you wait for shower time like never before.
Aquabox bath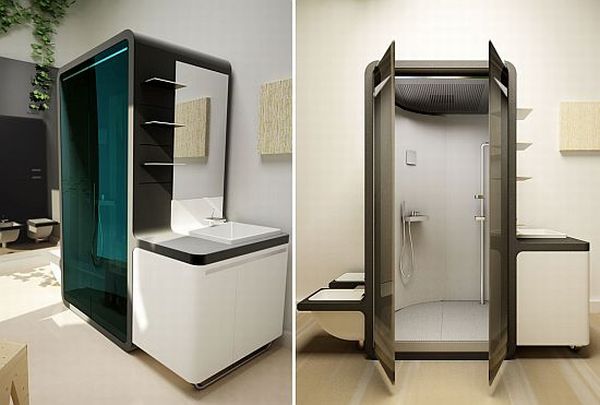 Auqabox bath clubs various accessories in just one unit and will in turn contribute towards bringing down water wastage. The clean design comes embedded with a purifier that will clean water, which gets drained through the sink and shower. Make good use of the purified water by watering plants or flushing your toilet.
Hansa Canyon Temperature Sensitive bathroom fixtures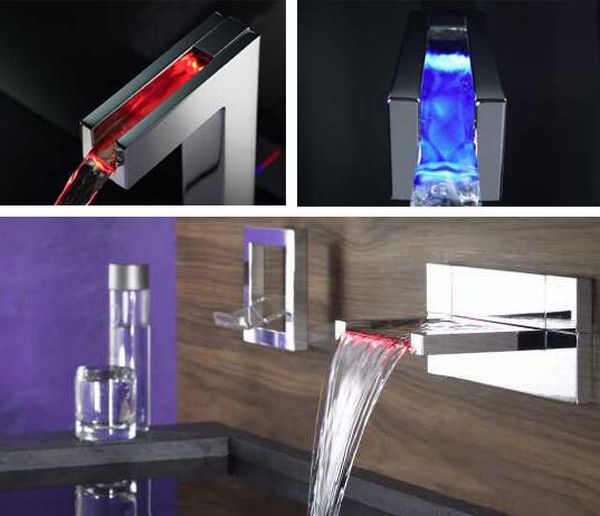 Hansa Canyon Temperature Sensitive Bathroom Fixtures are an easy way to conserve energy. The water flow sparkles with the presence of LED lights, which will clearly indicate if the water is hot or cold. The LEDs change color with the change in temperature, which will make sure that you don't let water go down the drain if it is not at the temperature that you want it to be at.
Tube-E bathub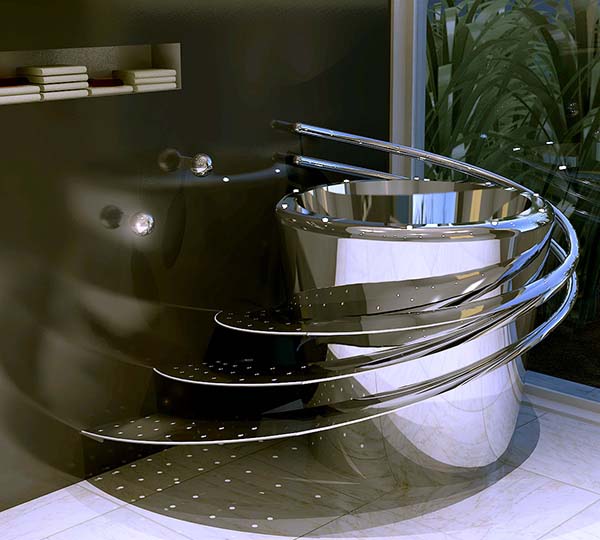 Get the elegant Tube-E bathtub and show people your love for nature in a stylish way. It has an embedded heater present below the seat, which can be used to adjust the water temperature. But, the most arresting feature is the electronic Bak that supports water saving and makes sure you use clean water in a sensible way.
The Bathroom Furniture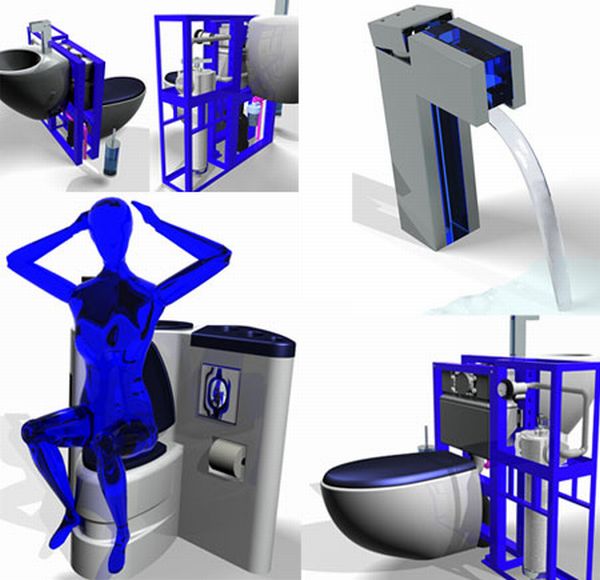 Harris has come up with eco friendly accessories for bathrooms, which aid in water conservation. It has been designed in a way to recycle used water, which will be available for various other purposes after getting purified. The fully functional standalone unit comes fitted with a faucet and ranks low on the maintenance scale.
Domestic Water Meter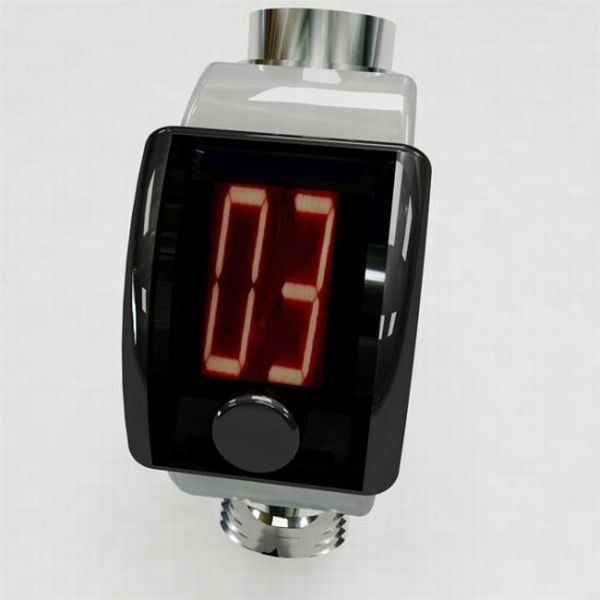 The best way to save water is to measure the amount used every day. Helping you do the same in an easy way is the Domestic Water Meter, which will make sure not even a single drop of water gets wasted. The measuring unit can be attached to any tap or shower, which will definitely help create awareness. The exact usage of water is clearly displayed on the LCD screen in liters.
Quantitative tap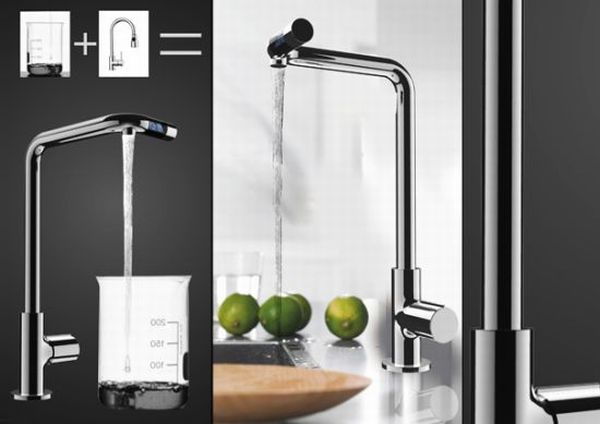 Bring an environmentally friendly revolution in your bathroom with the Quantitative Tap, which will pre measure the exact amount of water before it is finally released. It pours the amount water according to the need with its pre controlled feature. The design also features an LCD screen that is powered by water and will clearly display the temperature and various controls. But, it is the meter in the design that will draw all the attention as it will turn off the faucet after exactly 30 seconds, hence checking wastage of water.
Veolia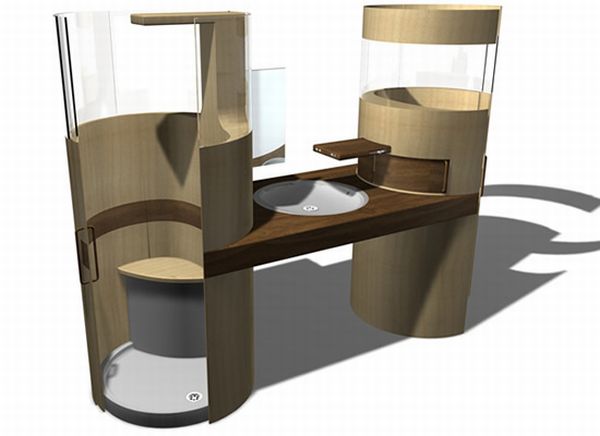 The unique selling point of Veolia is its water saving trait. The good looking bathroom unit will help in managing waste water that normally goes down the drain while brushing and showering. The clean and green design has a pleasant and compact shape, which comes complete with a mirror and a shelf.