Protecting the environment must be top priority for every individual and household as a serious depletion in resources is facing us. The greatest contribution we can make towards this front is to reduce waste and recycle articles that we can. Many innovative recycle strategies have been applied in the past to cut down wastage and recycled furniture sold on streets is a great example of that. For the quality and style conscious ones, recycled furniture is durable, inexpensive and looks great.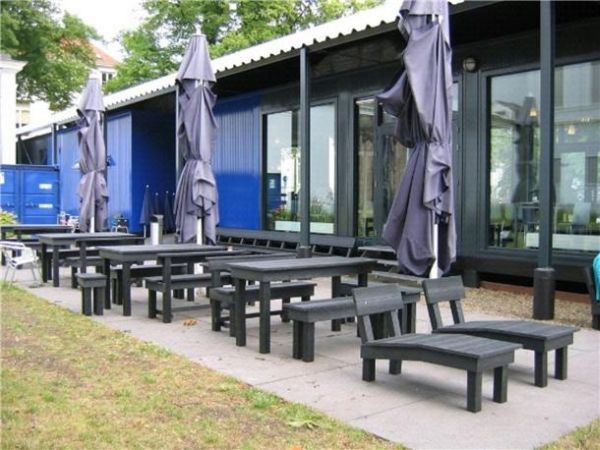 Benefits of recycled Street Furniture
Apart from the apparent benefit, it presents in utilizing recyclable goods, recycled street furniture offer numerous benefits and can be used for ones backyard, for local parks, town centers or village squares as well. We discuss a few benefits of recycled street furniture.
Recycled plastic is tough material and is used extensively in manufacturing street furniture. It is perfect for outdoor furnishing and can often last longer than timber furniture.
Local councils have a great responsibility towards adopting environment-friendly measures and have recycling targets set in front of them. Opting for recycled furniture for public places can help in preserving natural resources and to ensure that environmental obligations are met. It is also a great way to send the public a message that the city council is deeply concerned with the environmental issues and the importance of recycling.
Since recycled plastic can withstand rain, snow and even a phenomenal amount of sun's heat, it is tough material and weatherproof. They will neither be affected by termite nor by rust like metals.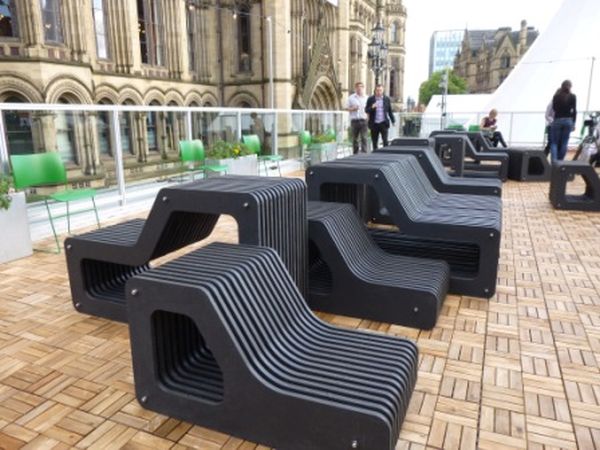 Recycled plastic is versatile and can be molded into a variety of designs, colors and patterns. You can pick classic designs for street furniture that appear like wood or wrought iron or even something colorful to create a lively atmosphere.
Recycled street furniture is highly environment friendly since materials are being reused and when the furniture such as table, chairs, benches etc. are spoiled, they can be recycled once more and reused. This way we can reduce the environmental footprint.
Recycled plastic being a sturdy material it can be safely used without fear of its cracking or splitting. Also, unlike timber there is very little chances of nails and splinters hurting the user.
Summary:
Recycled materials are not very expensive to produce since they are created using scrap material and hence they are inexpensive to purchase too. Hence, if you are considering some street furnishing you may think of cost-effectiveness also as a factor besides the environmental benefits presented.