Passivhaus is a German term for a 'Passive House,' and for those of you not familiar with the term, it is an energy performance standard, which issues clearance to ultra low energy buildings. The design of the house uses technologies and building products that are far more economical in the use of energy when compared to the construction of a conventional house. What offsets this practice is that such construction costs approximately 14 percent more than conventional construction. Rainbow Duplex, in Whistler, will probably feature amongst the first few constructions that meet the passive house standards and will be affordable.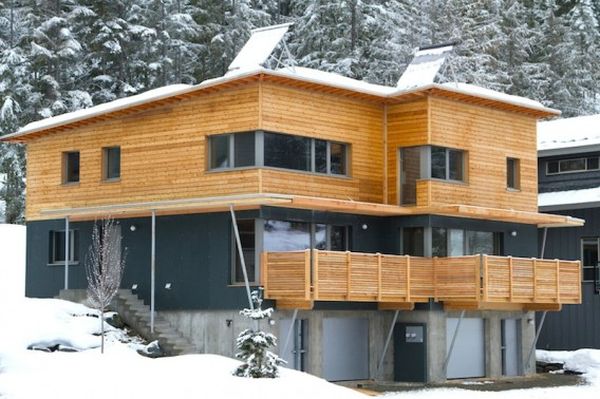 As demanded by the Passive house standards, this house designed by Marken Projects, uses 90 percent less energy for heating and cooling. The design exhibits an excellent thermal performance along with exceptional air tightness and mechanical ventilation. The passive solar building design is integrated with sub soil heat exchanger, cross laminated timber decking and many other sustainable features that fall under the price restrictions to make it affordable.
The house boasts of using all local products. It took just four and a half days for assembling the prefabricated panelized system. It embodies both long term sustainability and affordability and will be an inspiring model of a holistic and environmentally friendly building, not meant for the affluent but for the common man.
Via: Prweb