If you have an iPhone, this is just the thing for you. Aptly named, the Aqua Tek S, the device is the first waterproof, solar charging case for your iPhone. The iPhone case is best suited for individuals having a rugged lifestyle. It is designed to protect the iPhone from falls, drops, and accidental spills.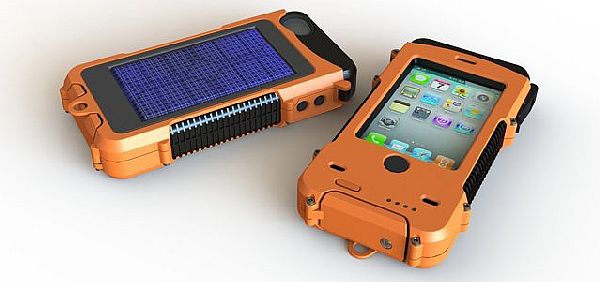 The case is made out of sturdy polycarbonate material with rubber grips for extra protection. The case is a bit bulky, but it still provides full access to the phone camera, touchscreen, buttons and speakers. While camping, hiking, etc. you can charge your iPhone using the power of sun through built-in solar panel fixed at the back of the case. The case is also waterproof up to a depth of twenty feet.
The iPhone case is available in nine colors, including Leopard, Black Night, Desert Camo, Pink Camo, Navy Camo, Urban Camo, Jungle Camo, Reggae Camo and Singal orange. The price quoted by company for Aqua Tek S iPhone case is $100. The company has already launched many mobile cases on the market, but this case is specially designed for enthusiasts, who love mountaineering, snorkeling, skiing and spelunking. You can even dive down deep waters and take marvelous pictures of the underwater life with your iPhone as it will remain protected and double as an underwater camera.
Via: Ubergizmo