Recycling old stuff can be a very creative way to come up with new objects. Handmade lamps are also such objects that can be a result of recycling several types of products. However, here we are talking about the recycling of wine bottles that can lead to the creation of some awesome lamp designs. Check out a few such lamps that are so innovatively made out of discarded bottles of wine.
Bottles Full of Light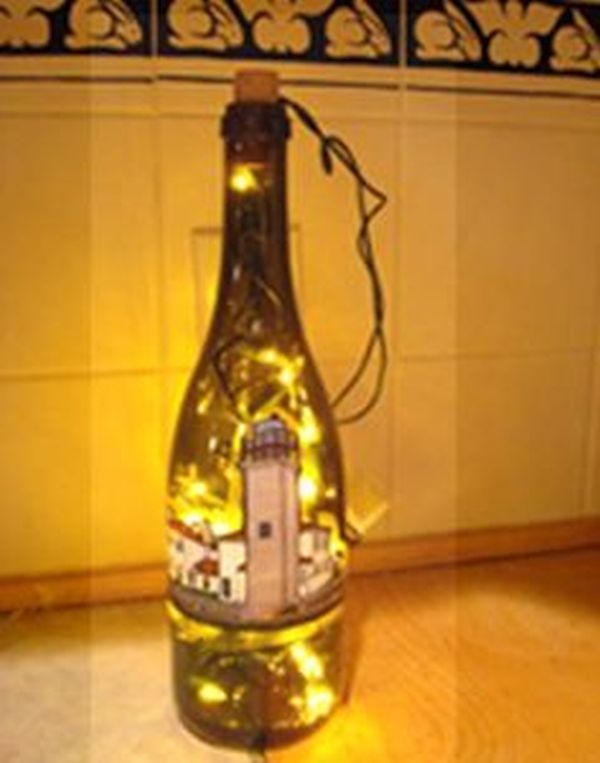 This creative lamp design has been made by Gabrielle Blair who is a designer and loves working on DIY projects. These bottles full of light are created after some drilling and painting work. Small light bulbs are fitted into the drilled holes in these bottles and then some creative decoration is done using unused stuff. These wine bottles give a superb look.
Burlap Wine Bottle Lamp
This elegant and wonderful table lamp is made using waste wine bottles. The decoration on this lamp is done using burlap accents. There is a 60-watt bulb installed on the mouth of the decorated bottle. It has been fitted with an electric cord. This classic lamp can suit any surroundings and theme.
Muscat California Wine Bottle Lamp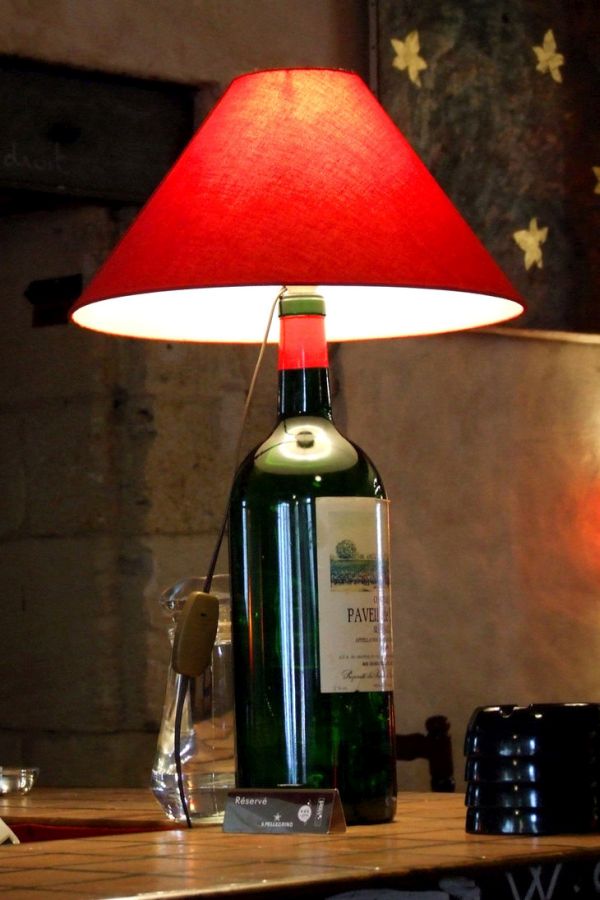 If you own a barbershop or tattoo parlor, then this hip wine bottle lamp will definitely fit your style. The wine bottle is filled with decorative marbles and a light bulb is fitted on its mouth. There is an attached cord in silver color. The shade is quite colorful at the top.
Mod Flower Wine Bottle Lamp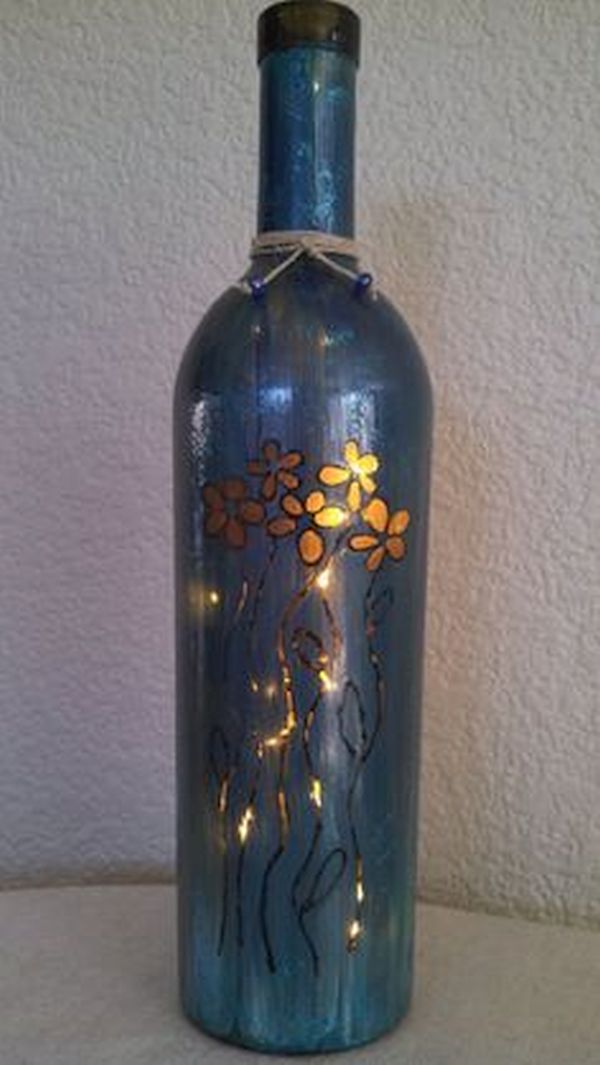 This recycled wine bottle has gained a dramatic look after some acrylic paint is used to decorate it. The bottle's neck is accessorized using copper wire. Its body displays a marvelous flowery design. The lights are installed inside the bottle that gives it a unique look. Whether it is just sitting on a table or lit in a dark room, it always seems gorgeous.
Ten light Wine Bottle Chandelier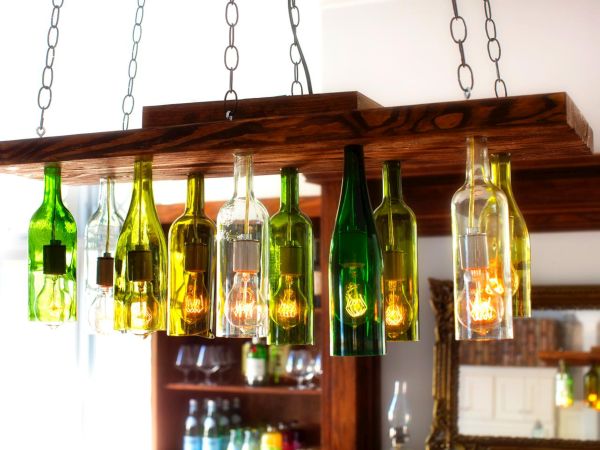 In this chandelier, 10 recycled wine bottles hang at random heights and lengths. These bottles carry varied shapes. You can hang this wine bottle chandelier at custom heights. Colorful light bulbs are safely installed inside the cut bottles. The entire structure hangs on a walnut wood square. It simply looks amazing.

Old wine bottles can be of good use if you recycle them. There are several types of lamps that can be carved nicely out of these recycled bottles. Try them out.