You will love these eco friendly shoes that fit seamlessly into your green lifestyle. You might have despaired over having to buy shoes, which are not sustainable. Now, many well-known designers as well as new companies manufacturing sustainable footwear are providing many green options to you. One of the most recent breakthroughs in sustainable footwear are shoes made from algae. The company Vivobarefoot has come up with a shoes that is made from algae extracted from marine habitat. Read on to find out about this exciting new shoe. Check out some other sustainable footwear too.
Ultra 3 – eco friendly shoes made from algae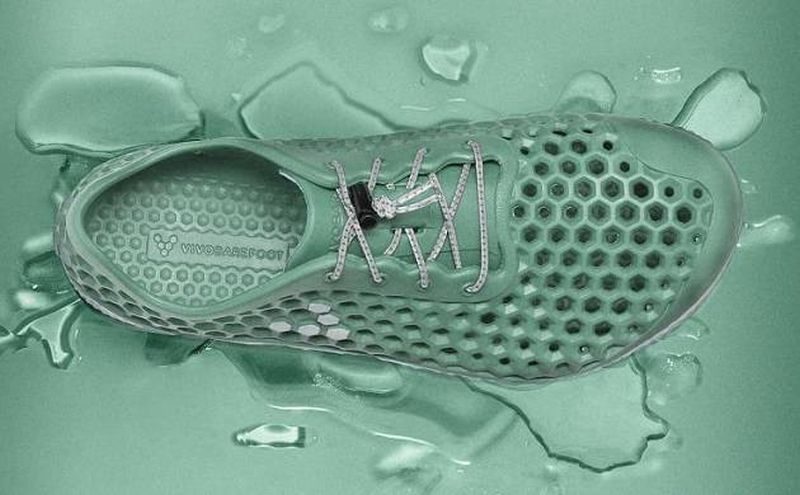 Ultra 3 are shoes which have been designed from algae, and can be worn in both dry and wet conditions. Vivobarefoot, the shoe manufacturer has utilized something, which is very harmful to the environment – Algae; to make something that everyone needs – shoes.
The story behind
The eco friendly shoes contain algae, which is a problem for aquatic environments. The algae are extremely toxic as it is a product of chemical waste, such as nitrates and phosphorus. Algae grows at a very fast pace, and once it becomes uncontrollable; it releases chemicals which are bad for both animals and humans. It depletes the oxygen content in water and blocks sunlight. Algae can and does lead to death of aquatic mammals, birds and fish, apart from polluting the air and water.
What is algae foam?
The founder of the company, Galahad Clark, the owner of the well-known shoe brand 'Clarks' launched Vivobarefoot in 2004. Vivobarefoot in conjunction with the Bloom Foam designed Vivobarefoot Ultra Blooms, a range of eco friendly footwear. Bloom foam is known as the company, which removes algae from waterways and sucks the moisture out of the algae. Then it creates a foam like material by combining the dried algae with polymers.
The resulting polymer used to make the eco friendly shoes is squishy and behaves like EVA, the material used for the soles of many athletic shoes. The amazing algae shoes price can be kept down to other fitness shoes' prices, as the wholesale price of the polymer is equivalent to EVA.
Difference to the environment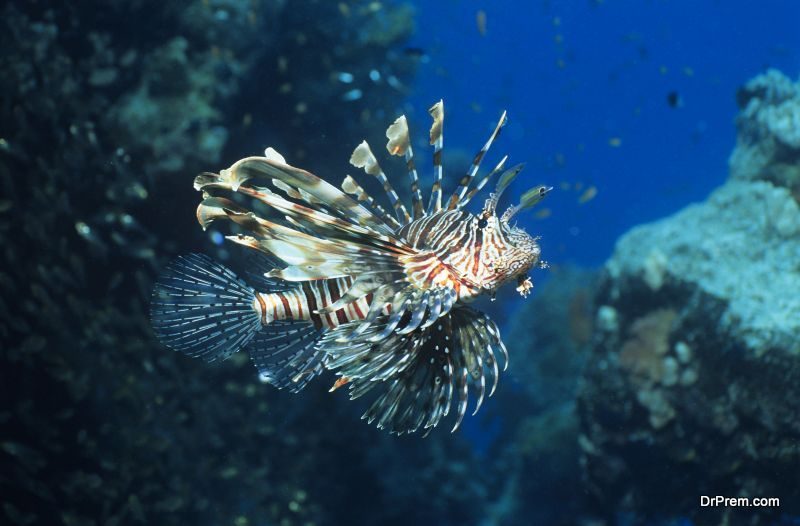 The algae shoes will make a huge difference to aquatic habitat. Each pair of eco friendly shoes will recycle about 57 gallons of water, and filter it back to the habitat after scooping out the algae. Each pair will also save approximately 40 party balloon sized volume of carbon dioxide, when the excess algae is extracted from the environment.
According to Galahad Clark, the algae foam ticks all the boxes for eco friendliness – the process cleans up the ecosystem, is cost-effective and delivers excellent performance. Another great thing – there is enough algae in the world to manufacture billions of shoes.
The fantastic eco friendly design of Ultra 3
Any green effort will be a failure if it does not have the required standard. The algae shoes can be scrunched up into the size of a ball, and has a white sole. The perforated upper surface has been specifically designed in that way, in order to flush out water. They are touted to be like Crocs, but they can be used to run marathons. You can buy a pair of algae shoes, as the algae shoes price is quite competitive.
Amazing eco friendly shoes brands
Brand like Addidas and Reebok too have manufactured eco friendly footwear. Other designers have made wonderful designer shoes from materials like canvas, silk, wool and corn. Here are some brands that manufacture sustainable shoes.
Addidas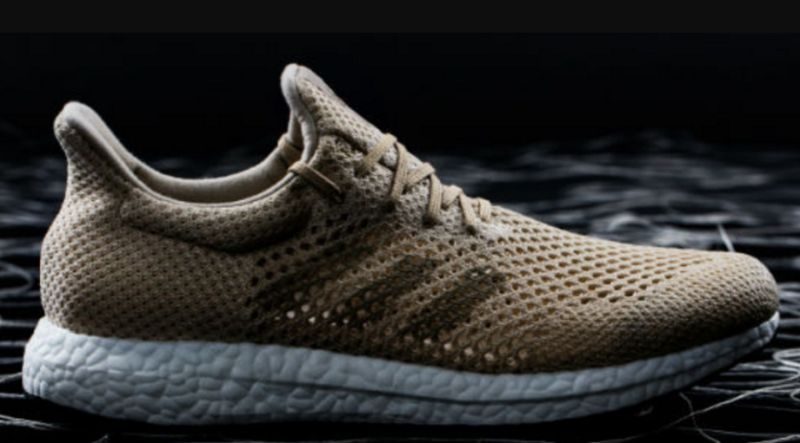 Addidas introduced sea foam colored shoes made from fishing nets that are recycled; as well as biodegradable sneakers from synthetic spider silk.
Nike
Company has been experimenting with plastic water bottles that have been up cycled.
Reebok
Reebok too has got on the eco friendly bandwagon by creating shoes from dried corn kernel.
Mohop
Anne Mohaupt is the creator and designer of fashionable eco friendly shoes. She makes the shoes herself out of Chicago wood. You can create thousands of looks with just one pair of shoes just by changing the ribbons of the shoes.
Charmone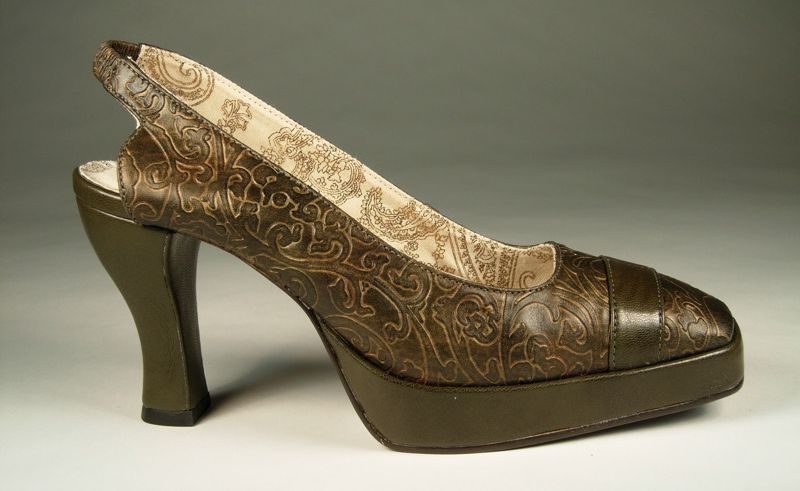 This brand uses traditional material but combines luxury with a cruelty-free attitude. This eco friendly shoes company donates 5% of the profits to various charities that support the environment, people and animals.
SimpleShoes
This brand of shoes makes shoes from recycled tires of cars, recycled inner tubes and bamboo. The fashionable eco friendly shoes have been working on eco friendly shoes which have a simple design, hence the name of the brand. Their Green Toe line is made from completely natural material.
Zoe and Zac
Renowned model Summer Rayne Oakes has collaborated with Payless shoes to manufacture eco friendly shoes that are priced below 30 dollars. The collection for girls and women uses water based glue, responsible packaging and green materials.
The People's Movement
This brand is based in California and focuses on using single-use plastic as their base material. The brand supports eco friendly organizations such as 5 Gyres, which focus on reducing plastic pollution.
Brother Vellies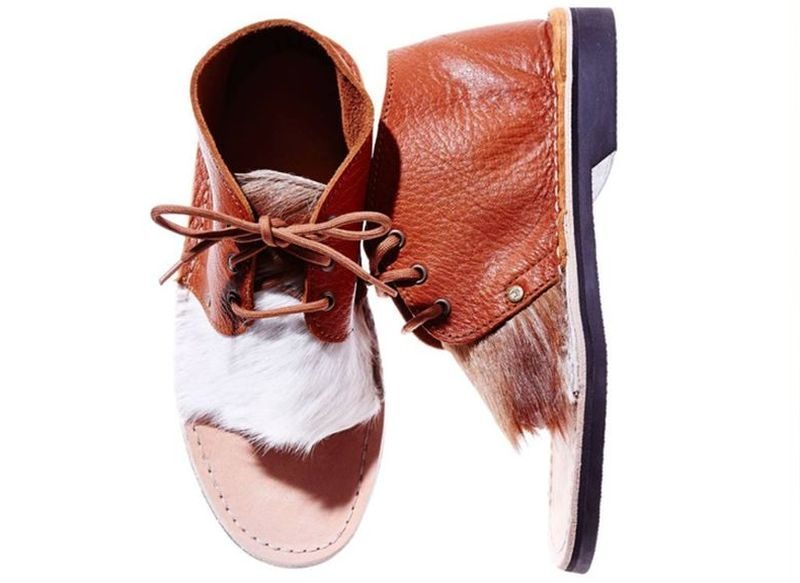 Brother Vellies creator Aurora James makes her shoes in South Africa and Kenya, from Kudu leather. She uses vegetable dyes instead of using chemical dyes, and repurposed tires for the soles.
Terra Plana
A unique brand of shoes, Terra Plana is one of the best eco friendly shoe brands out there. They use recycled material such as PET bottles to use for the mesh, recycled rice husk for soles, recycled foam and leather for the foot-beds. That's not all, their designs are innovative, and require no glue or only a tiny amount of glue, making them even more environment friendly.
Olsen Haus
Elizabeth Olsen's vegan line of shoes uses sustainable materials like organic cotton. It's a luxury brand as each pair is priced between $100 to $200.
A final note
There are many green shoes brands available that you can find online. In order to select the right pair of eco-friendly shoes, it is advisable to do your research before buying so that you don't get greenwashed. And in the future hopefully, wearing biodegradable shoes will be the IN thing.