Alaska's Kodiak Island will soon see Xtreme Power setting up a grid scale energy storage system, which will back up power from the Pillar Mountain Wind Project. The project currently supplies 10 percent of the island's power supply. Xtreme Power, a Texas based startup company, is in talks to construct the 3MW battery system as the wind project is set to be upgraded to 9MW in the near future. Such an upgrade will cause instability on the grid so the battery will help to offset this.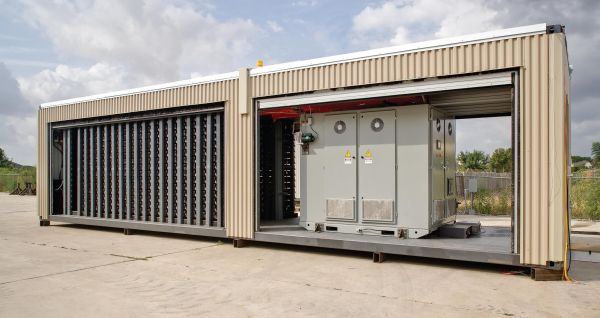 The system will help to balance power generation to avoid outages and other voltage problems. At present, Xtreme Power has a similar battery of 15MW for Oahu's Kahuku wind farm that has a capacity to produce 30MW. It's also constructing a 36MW system to back up Texas's Duke Energy wind farm. According to a report, the Kodiak project will take Xtreme Power's total systems to 55MW under contract and 22MW already installed.
Company chairman Carlos Coe has said that Xtreme is looking at smaller scale storage projects along the lines of community energy storage applications where batteries of refrigerator sizes will help provide smooth power flow, retain electricity during outages and store off peak power for communities. The company's chemical capacitor storage technology uses dry materials that are inert as opposed to lithium batteries that are highly volatile. As such, they can be operated at room temperatures without risk.
Xtreme isn't alone in its battery production efforts. It faces competition from the likes of Panasonic, Hitachi and other big names. But so far, the company has continued to deliver on performance so we might just see it leading the way for energy storage systems in the future. What would be even more effective is if the price of energy storage comes down. At present, grid scale storage systems can't really hope to compete with gas fired peaker plants especially in mainland areas.
Via: Greentechmedia