Shipping companies worldwide abandon a large number of containers every year. According to an estimate, around 24 million shipping containers are lying vacant and rotting in landfills across the world. However, as they say, one man's trash is the treasure for other person, many creative designers and architects are coming up with a unique ways of transforming abandoned shipping containers into environmentally homes and commercial spaces. Here we have some of the unique homes and structures made using discarded shipping containers.
Shipping Container Guesthouse: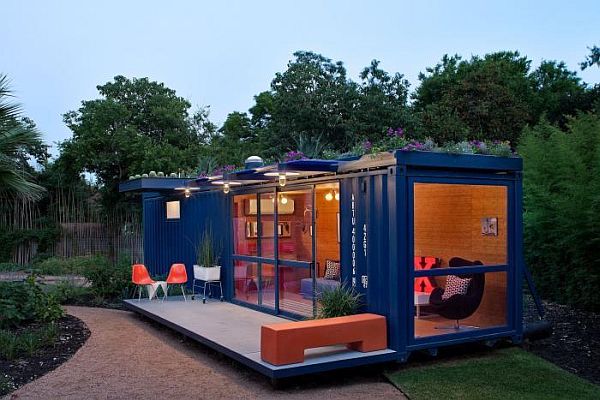 Developed by Poteet Architects, the guesthouse made using recycled shipping containers offers an amazing retreat to the guests looking to make their vacations clean and green. Featuring large windows and sliding doors, the shipping container guesthouse also includes a small patio with roof to protect from sun and rain. Enhancing the interior with wood panels to produce a warm and soothing décor, the guesthouse also flaunts dynamic materials and color combinations to provide a vibrant place to chill with family and friends.
Ecocosa Design Studio's Container House: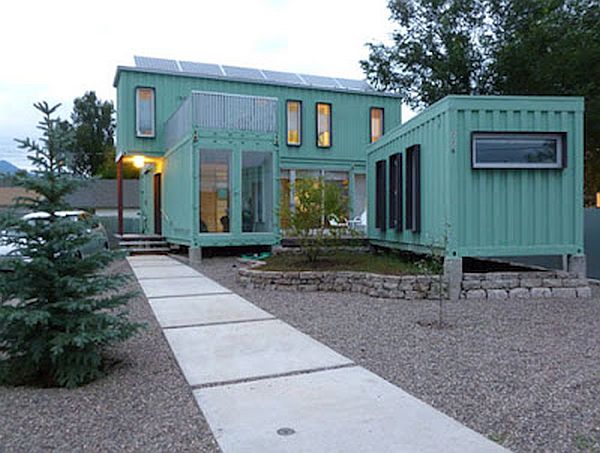 Located in Flagstaff, Arizona, the container house by Ecocosa Design Studio is a collaborative work of various student designers. Constructed in less than a year, the 2,000 square foot container house includes a rooftop terrace to enjoy the sunny weather. Featuring concrete floors and a walnut finish, the house also integrates solar panels and rainwater harvesting system to meet the electricity and water needs of the residents, making it even more efficient and sustainable. Incorporating dual-pane aluminum windows to harness natural light, the home also has five decks that offer stunning views of surrounding mountains.
Maison Container Life Home: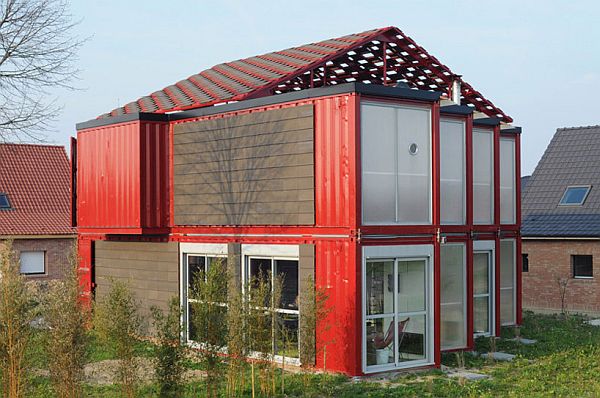 Designed by French architect Patrick Partouche, the Maison Container Life is a sustainable home project offering a green abode to the residents. Made using multiple shipping containers, the home offers ample living space, around 2,238 square feet, to allow a luxury lifestyle. Located in Lille, France, the container house incorporates big polycarbonate and glass bay windows to let the natural light and fresh air enter the living area.
Crossbox House: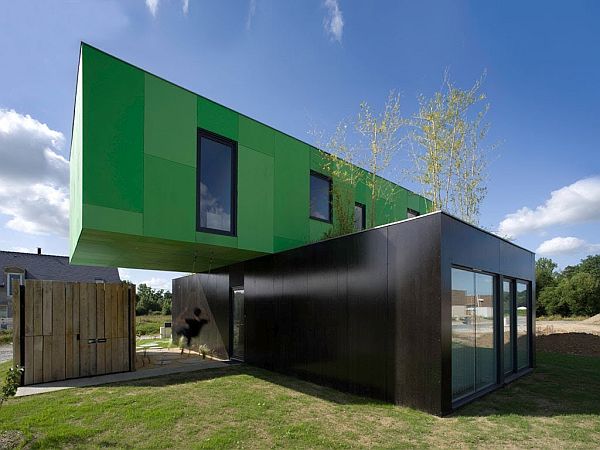 Situated in Pont-Péan, France, the Crossbox House by CG Architects offers a low-cost and environmentally sustainable alternative to standard homes. Spreading in 1,119 square feet area, the house incorporates three bedrooms, a kitchen, a living room and two bathrooms to reside the residents in utmost comfort.
Homes made using recycled shipping containers offers a eco-friendly retreat to the residents, while reducing the landfills caused by containers abandoned by shipping companies across the world.