The most common behavioral concept that guides our actions in day to day life is the demonstration effect. Its relevancy has been banked upon by the product design project undertaken by Fernd van Engelen at Artefact. The project has given us 999bottles, an innovative system that helps us track and visualize the impact we bear upon the environment when we consume water from reusable bottles. Besides being a tangible system, it is an interactive product that allows people to communicate their contribution and inspire others to follow suit.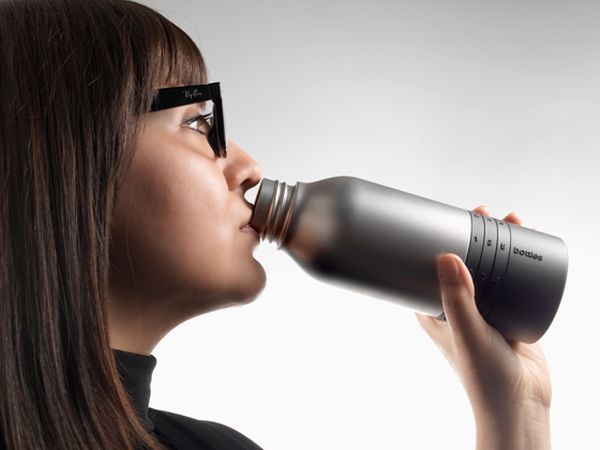 999Bottles is a stainless steel bottle with three numbered dial that helps you track the frequency of reusing a bottle. You have to manually notch the dial up every time you refill it. It is also accompanied by an iPhone app that gives you an insight about the impact your efforts are making in terms of a comparative analysis. The app will correlate the number of bottles you save with some estimated number, like if you save 1100 bottles; it might indicate that this was equivalent to the height of Eiffel Tower.
According to CNBC, Americans alone consume 51 billion plastic bottles of water every year and not a quarter of them are recycled. The rest, but obviously, gets dumped in the landfills or at random places, threatening wildlife and also creating an unhealthy environment for human inhabitants.
The design is very much motivational, both conceptually as well as in terms of design. It will definitely help people understand how their efforts are contributing toward reducing the negative impact of plastic.
Via: Kickstarter