Plastic is definitely something that we want to get rid of completely in the long term. It is one of the biggest toxic pollutants that just refuses to become a part of the planet even after spending decades in landfills. Because it is non biodegradable, one of the better ways to deal with plastic, apart from reducing its usage considerably, is to reuse and recycle it as much as possible. Here is another wonderful way of reusing those old PET bottles, which are lying around your home.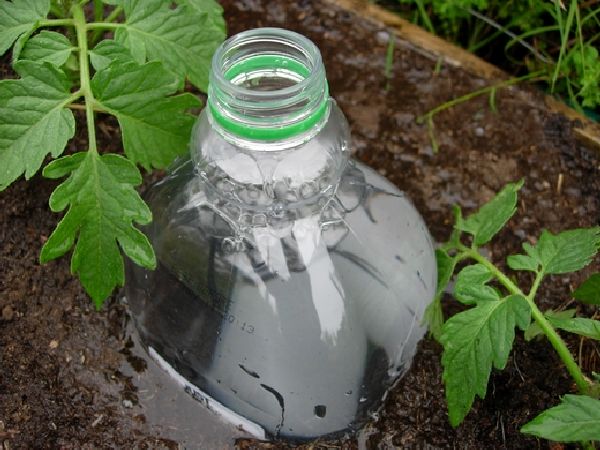 The idea here is nothing radically new, but it is something very effective. All you need to do is put a small hole in the plastic bottles or containers and bury them at regular intervals in your garden. Fill these up with water regularly to ensure that your plants are watered constantly. There are plenty of advantages to using this simple and effective bottle drip technique. The obvious one is that you make your own cool drip irrigation system for free.
On top of that you also conserve on water and ensure that your plants get regular water supply without much wastage. This system can be particularly effective in areas where water is a scarce commodity and yet you would like a lush green garden. On top of that you obviously recycle the plastic bottles and use them in an eco friendly fashion.
Via: Providentliving