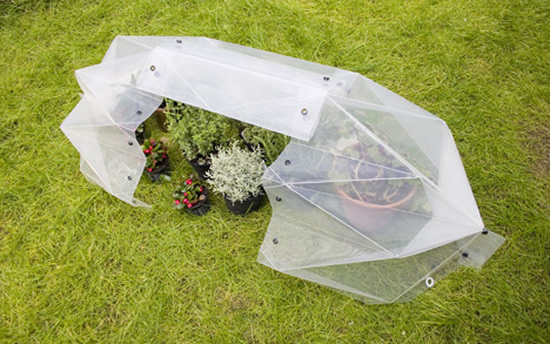 Research predicts that by the year 2050, over 80% of the population of the world will start living in cities, abandoning their countryside abodes and farms. Since more people will come to cities, farms too would have to change their location. However, with not much land available for farming, people living in these places will have to grow their own food either in their kitchen gardens or in greenhouses, which are considered better for plant growth. From greenhouses that are just right to feed a family to greenhouses that help the community, we've reported about them all. Here we present a list of 8 stunning greenhouses that are made using recycled and other sustainable materials to even better their eco-credentials:
Fraser Koroluk's Recycled Greenhouse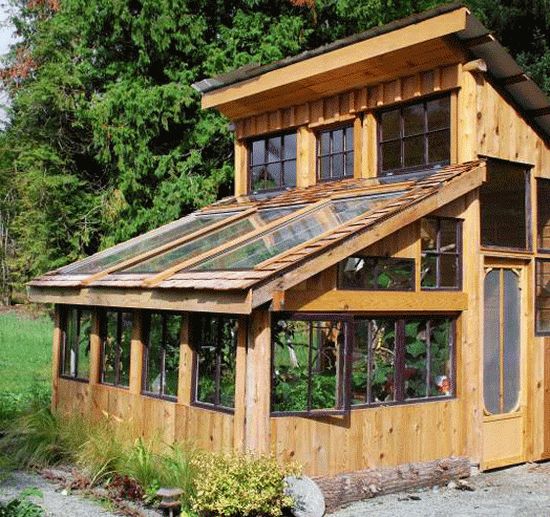 Fraser Koroluk, who owns a small lodge in Bella Coola, B.C, created this greenhouse entirely from recycled materials. The material includes windows from an old house, and the framing and cedar siding is partly from a big renovation in 2007 and from the deck of the old pool he removed in 2006. The lovely eggplant purple shine on the windows came from leftover oil-based paint pots that were collected earlier.
Recycled Plastic Bottle Greenhouse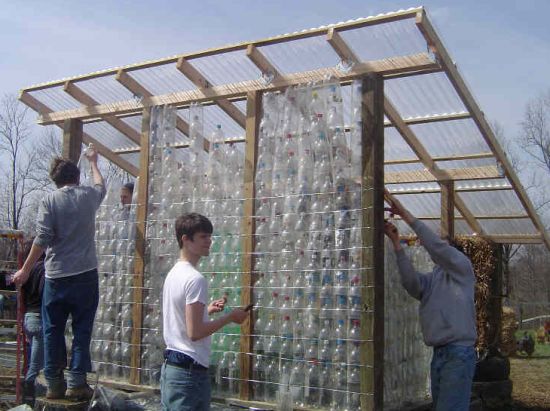 Created by Blue Rock Station, this greenhouse has been entirely made from recycled plastic bottles. The project involves the use of more than 1000 2-liter plastic soft drink bottles. The north wall was raised by building 55-gallon rain barrels one over another. The whole structure stands still on a foundation made out of recycled tires.
Greenhouse from 1500 trashed plastic bottles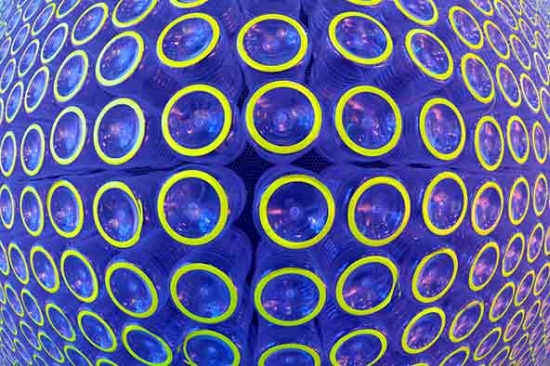 Scotland-based REAP, a local sustainable development charity, has designed a greenhouse that helps you grow organic veggies and fruits using trashed plastic bottles and other unwanted materials. The DIY greenhouse can be made using 1,500 two liter plastic bottles with the tops and bottoms separated.
Bottle House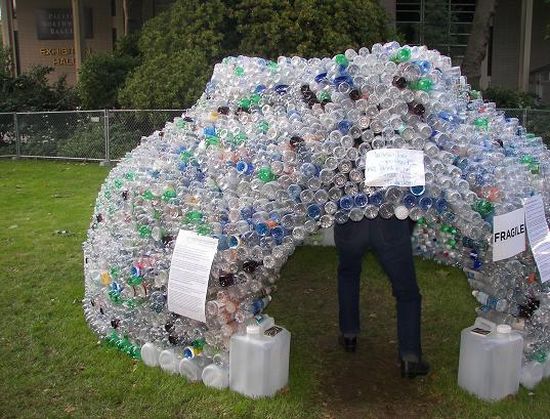 The "Bottle House" crafted by Jasmine Zimmerman is one fine way to make sure that you do not add any more bottles to the landfill, a mountainside or the beaches. The Bottle House is a greenhouse with an open roof and is just an artistic design rather than a construction that is set to stand firm.
Greenhouse House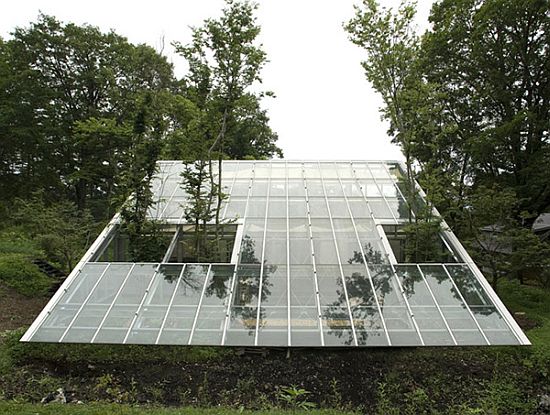 Designed by Hiroshi Iguchi, the Greenhouse House is a house inside a greenhouse. Made using sustainable materials that include wood for floors and traditional Japanese panels for compartments, this house protects not just plants and trees, but humans too from harsh weather conditions.
Folding Greenhouse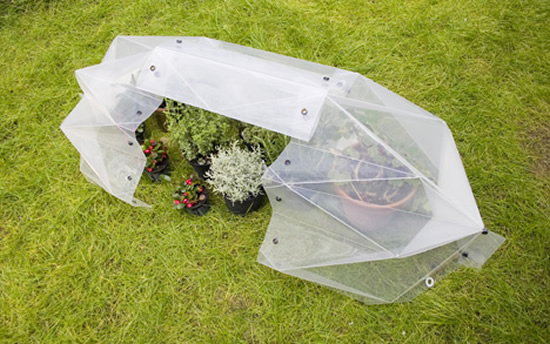 Created by Daniel Schipper, the Folding Greenhouse is ideal for growing flowers, vegetables, fruits and some exotic plants. Made of completely recyclable plastic, this frameless folding structure unfolds faster than you think it could. According to the designer, it is ideal for city houses, balconies, roof terraces or town.
Recycled Windshield Greenhouse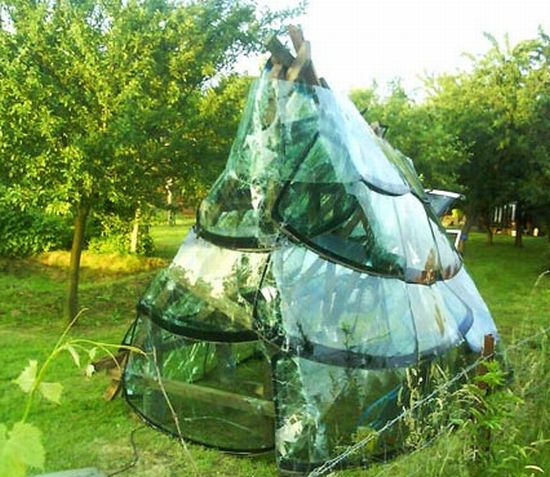 Unlike some other designs that are made using recycled plastic, this one is made usingrecycled windshields. The glass is nailed to firewood beams.
Anywhere Greenhouse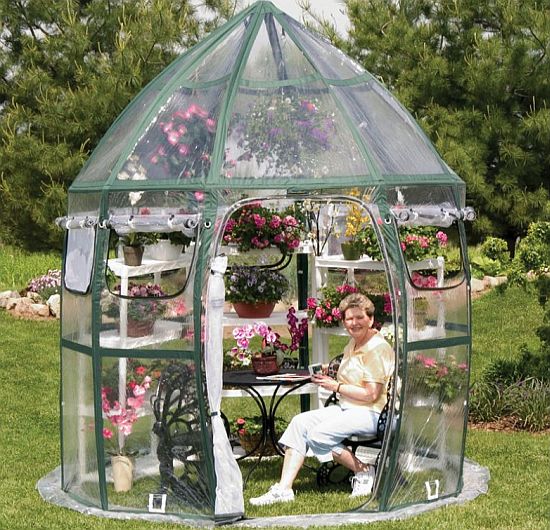 This portable greenhouse is great for experimentation. Made using recycled materials, this greenhouse is supported by 10 flexible rods that attach to the PVC canopy. The unit anchors to the lawn with stakes and tie downs, which enable it to survive winds up to 60 mph. Moreover, the greenhouse comes with enough space for you to sit down and enjoy the flora.