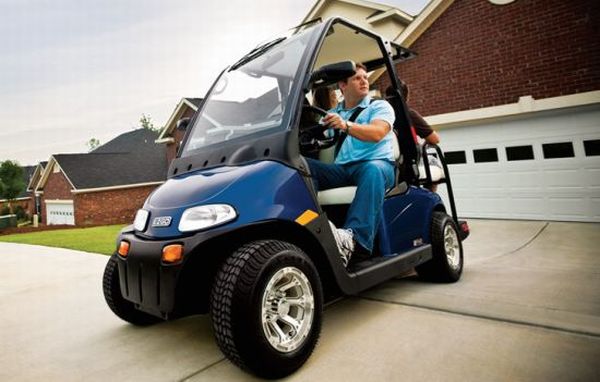 Under US laws Neighborhood Electric Vehicles (NEV) are a class of vehicles that are battery powered, have a top speed of 30 mph and a gross vehicle weight not exceeding 3000 lbs. These are four-wheeled vehicles that are allowed to ply on streets that have a speed limit of 35 to 40 mph. Devoid of certain safety features such as airbags and with speed limitations, these vehicles are not allowed on highways and freeways. Being an all-electric vehicle NEVs are more or less zero-emission vehicles and serve as a transport and delivery vehicle within establishments, and also as a leisure vehicle within communities. We list here 5 best neighborhood electric vehicles available.
1. GEM's special edition neighborhood electric vehicles

Global Electric Motorcar or GEM, a neighborhood electric vehicle manufacturer, offers a special edition package with its GEM e2, GEM e4 and GEM e6 lineup. What is striking about this zero-emission electric vehicle is that even though it is a limited utility and mobility vehicle yet it does so in style, adding glitz to its interior as well exterior in this special edition package. This is one NEV that has a deluxe steering wheel with tilt steering, chrome headlight bezels, polished aluminum wheels, carpeted floor mats, chrome front and rear bumpers, luxurious two-toned seats and a host of other accessories. GEM special edition NEV is not only highlighted by its homely and rider-friendly design but also by its Glacier Blue fascia.
2. Golf car manufacturer unveils street legal 2Five EV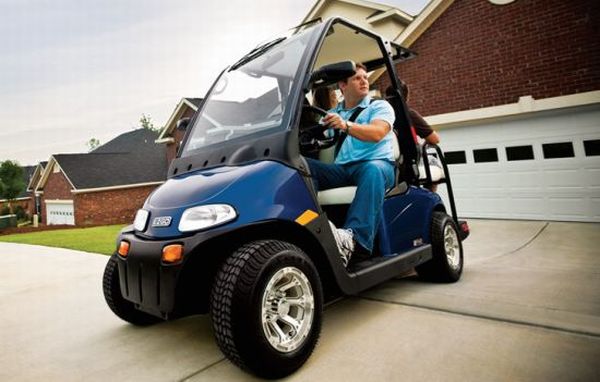 E-Z-Go, the golf car manufacturer intends to add more purpose to its golf car credentials by coming out with a street legal model, the 2Five EV, which means it would have a top speed of 30 mph and would be allowed to ply on 35 mph speed limit streets. This NEV will be powered by a 48 Volt AC motor with an on-board charger. The 2Five EV also has a meter that shows the strength of the batteries and how much power is left in them. Available in two and four seater variants, the 2Five EV is priced at $8,300 and $9,000 respectively. Complete with recharging outlets for mobile phones and other devices, the 2 Five EV has hydraulic disc brakes in case its top speed of 30 mph is too fast for folks.
3. Romet's 4E prototype neighborhood electric vehicles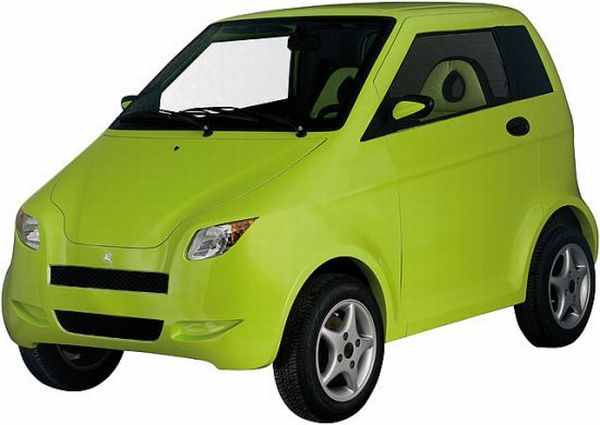 The Romet 4E is a NEV classed vehicle that can easily fill the void between bikes and cars. A prototype from Romet Motors, a Polish automobile manufacturer, the 4E is powered by a 4 kW DC motor. With a top speed of 28 mph, 4E falls under the speed criteria set for NEVs.
With two prototype neighborhood electric vehicle will run on power supplied by either lead acid or lithium-ion battery pack with an operating range exceeding 62 miles. Excluding the weight of the batteries, the 4E weighs just 769 lbs, and this lightweight EV, which is available at a price ranging between $8370 and $9675, will be one tough green Polish contender in the NEV market.
4. Peapod Eco-mobility neighborhood electric vehicle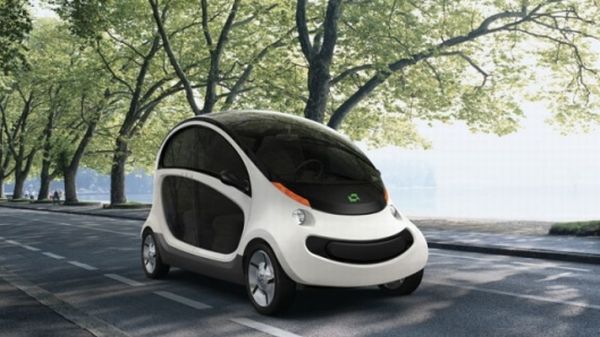 A Chrysler NEV with high aspirations, the aptly named Peapod Eco-mobility NEV is adorned with a wide smiling fascia that promises to do away all carbon footprint worries. Unattractively named suicide doors allow easy access into this car and once inside, the Peapod will surprise everyone with its spaciousness topped off by the sunroof.
An all-electric car, the Peapod has a top speed of 25 miles per hour in keeping with speed regulations set for a neighborhood electric vehicle. The uniqueness of this car is challenged by its operating range of 30 miles, a vulnerable figure in this regulated yet competitive NEV niche. Estimated to be priced around $12,000 the Peapod Eco-mobility NEV promises to be an environment friendly mobility solution with aspirations towards a future dominated by EVs and short commutes.
5. Marta UV neighborhood electric vehicle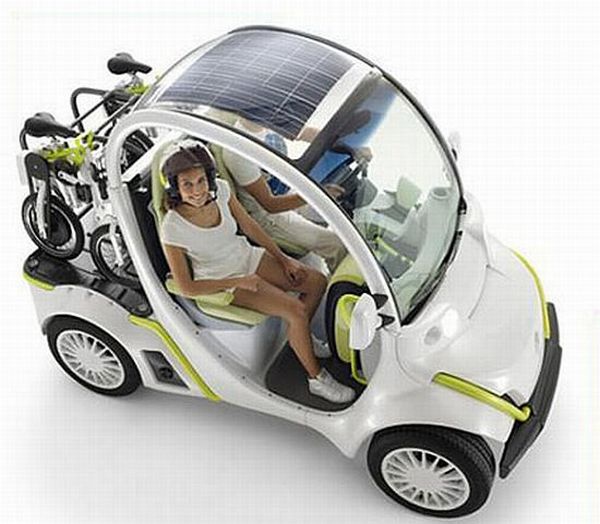 Some hard facts first; the Marta UV is a concept NEV that won't be available for sale. Second, this is a modified GEM, and third, with a top speed capability of 37 mph, this will be one illegal NEV if it fires all engines! Hard facts aside, the Marta UV is powered by lithium-ion batteries which would run a 10 hp electric motor. This engine has the capability to push the top speed of the Marta to 37 mph, 12 mph more than the original GEM, with an operating range of 105 kilometers. The roof of the Marta UV is lined with photovoltaic solar panels which adds an additional 5 km to the operating range of the NEV. All this enhancements have been made by making radical changes to not only the engine and technical aspects of the GEM but also the design in order to incorporate the solar panels.