The concept of going hubless with wheels is not something that we have not heard before. This concept has been in existence for more than a decade. Yet it has not received widespread popularity for several factors. But one can expect Lunartic Belt-driven Hubless bicycles to overcome the difficulties of the earlier hubless models. The new bike uses some of the latest technologies and has been made compact for ease of users. Not only that, but also the trendy look of the bicycle makes it rightly suited for any style-conscious youth.
What makes this hubless bicycle different?
The Lunartic bike is making news recently and market gurus consider it to be the bicycle of the future. It has been designed by Luke Douglasland of Loughborough Design School. The belt-driving feature of the bike is not the only striking feature it has. Hubless rear wheels, devoid of any spokes also deserve mention. As per the reports, Luke Douglasland aimed to create a compact bicycle design which will not only provide high performance but also will ensure the comfort of the user. The large wheels of the bicycle suited the purpose rightly. With small front wheels and large back wheels, this bicycle offers more stability as well as better maneuvering facility than any of its kind.
Several expectations and anticipations are circulating the new hubless bike. If things get materialized as expected, this will surely bring a revolution in the concept of bicycling. The differently sized hubless wheels of the bike and its chain less functionality have already started garnering popularity among the critics as well as common men. Yet, the master mind behind the bicycle, Luke Douglasland, who has designed this bicycle as his project paper for final year, admitted that more works are required on it to make it completely functional. Therefore, it may take a few more months or even a year to make this innovative bicycle sellable.
The bicycle even though offers several changes than the traditional models, it uses the same geometry of the conventional models. Thus, sitting posture or riding the bicycle for hours may not be tough.
Apart from the hubless bicycle, there are a few other bicycle concepts which contributes to a greener future. Here is a list:
10 cool concept bicycles for a green future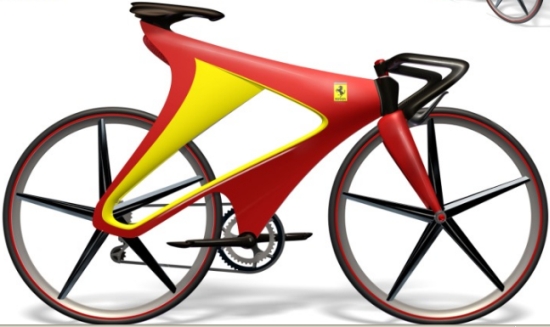 Undoubtedly, bikes cannot be compared to any of the supercars and superbikes that we are accustomed to. But the rise in the prices of fuel and the awareness about the environment has made people think about the future of urban transportation with the most dependable source of power – pedal power. Apart from being zero-emission, bikes ensure a healthier lifestyle. Designers all over the world have designed bikes that make you feel green and trendy at the same time. Here we have compiled a list of the 10 coolest concept bikes ever designed.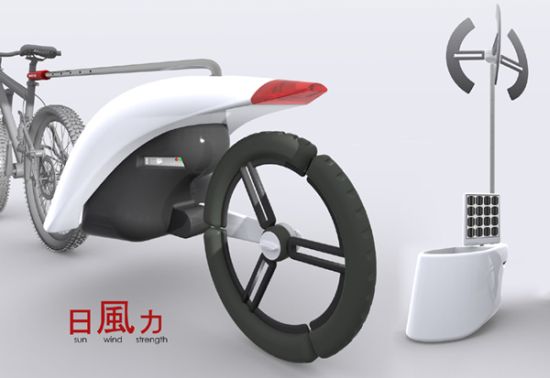 • Foldable bicycle that recharges your gadgets as you pedal on: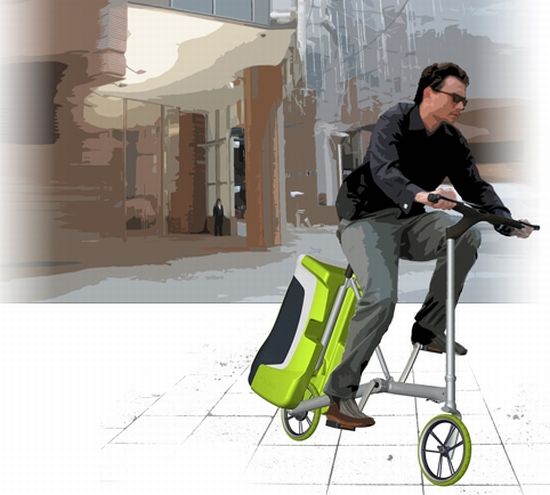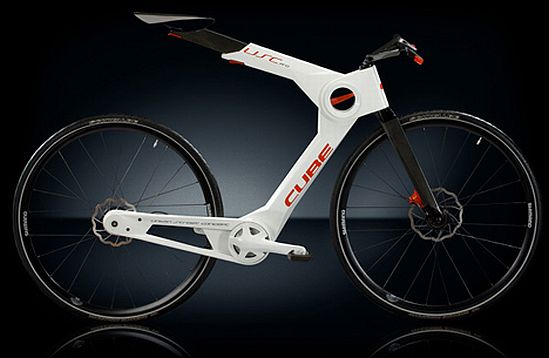 • Nulla Bicycle for a stylish green ride: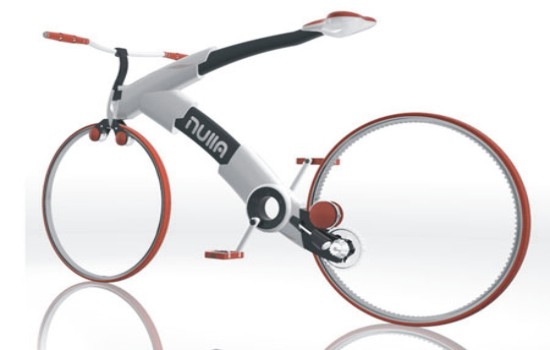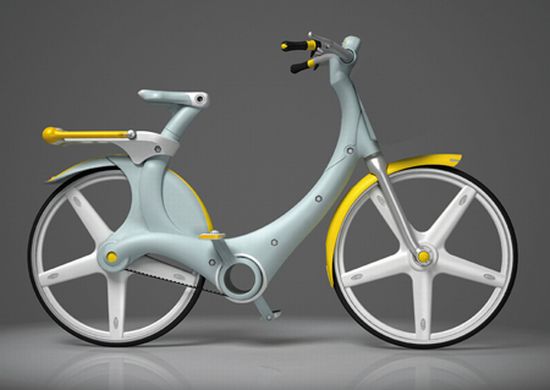 • Ferrari Bicycle that's not actually from Ferrari: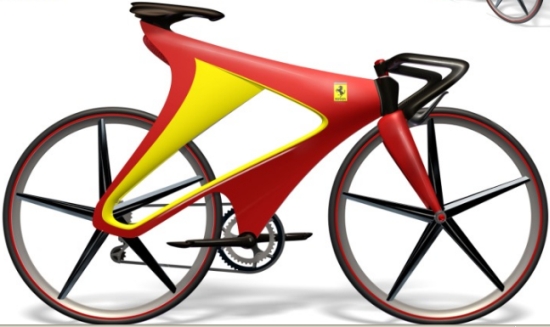 • Polygon concept bicycle designed to compete with modern lifestyle: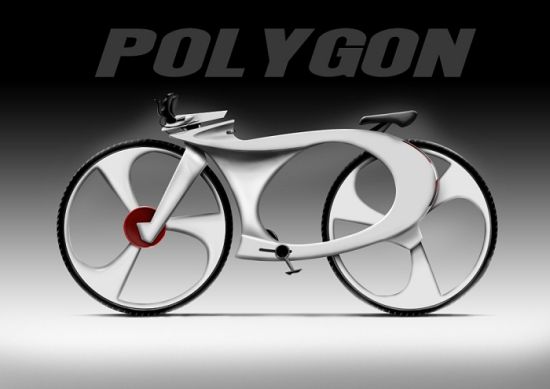 • "The One" concept foldable bicycle: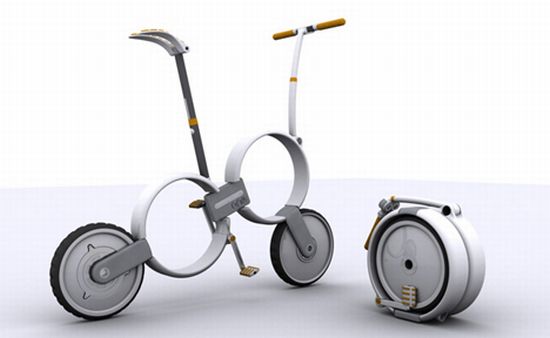 • Wearable backpack Bicycle: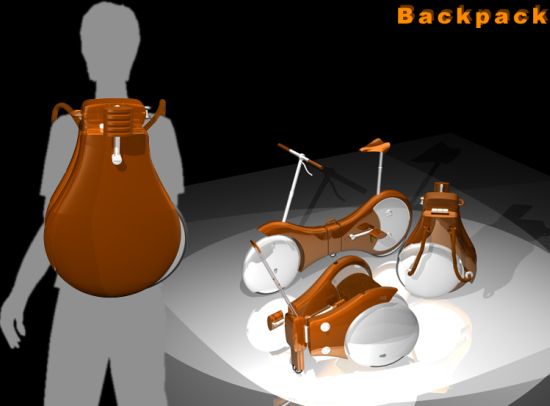 • Tong City Bicycle for a safe ride on the highway: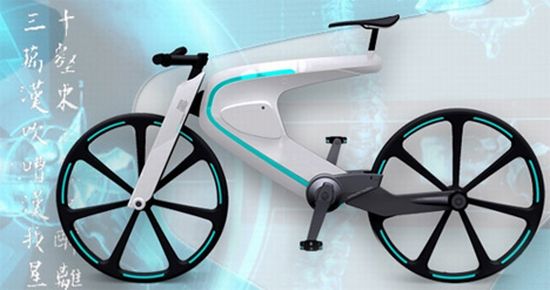 What's Next: Eco friendly hybrid bicycles for those who seek luxury
As we know it
Bicycles are one of the most laudable inventions by human beings. Their simplistic design and dependability on mechanical energy are the highlights. To mention, bicycles are the highly efficient environmentally friendly vehicles ever built unlike the gas powered vehicles that liberate harmful emissions into the atmosphere. Though bicycles too have limitations, people continue to use them by ignoring the disadvantages. As the designers and engineers upgrade their designs to suit the modern trends, these vehicles never look unfashionable. Bicycles became more easy to use when engineers installed electric motors to them. As a result, the required mechanical effort is compensated by the electrical energy. Like cars and bikes, bicycles too undergo upgrades once in a while to adapt newer technologies and deliver luxurious rides.
Need for change
Though hybrid bicycles are eco – friendly, they have significant limitations too. These battery powered bicycles have to be recharged frequently especially for daily riders, thus makes them less preferable. If newer technologies averts these limitations, definitely, hybrid bicycles will be the vehicles which a majority of commuters will prefer in the future.
Trends
1) Grace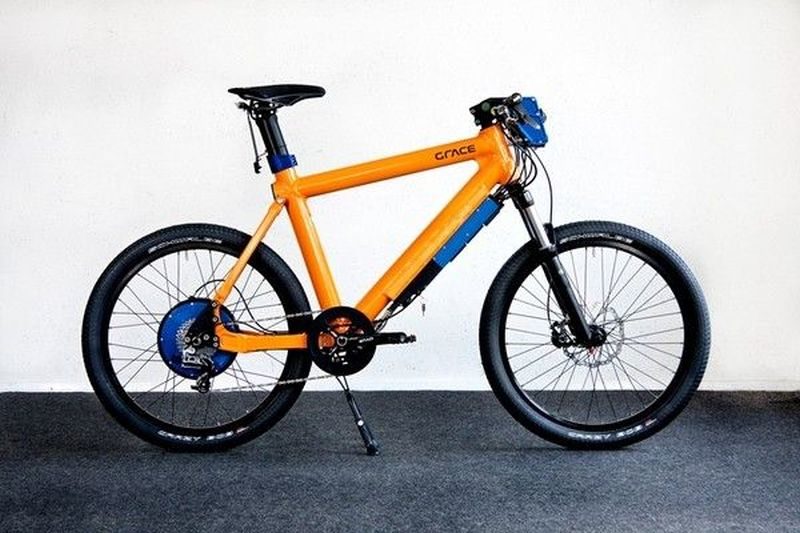 a) What's new:
Grace resembles a conventional bicycle in its design with two wheels, a sturdy frame and a seat. However, the materials used in making this bicycle is its highlight. To be specific, this bike consists of materials which are currently used in Euro-fighter planes and formula one cars. Amazingly, Grace has the potential to become the most successful legal street bike, especially due to its high strength and rigidity.
b) Implications:
Grace is a realistic modern bicycle that can cruise up to 45kph on normal roads and 65kph on race tracks. A 1.3KW electric motor is responsible for churning out this amazing power. The bike's zero emission is its unique selling point, which sets it apart and helps in supporting a pollution-free environment.
2) Electric bike blacktrail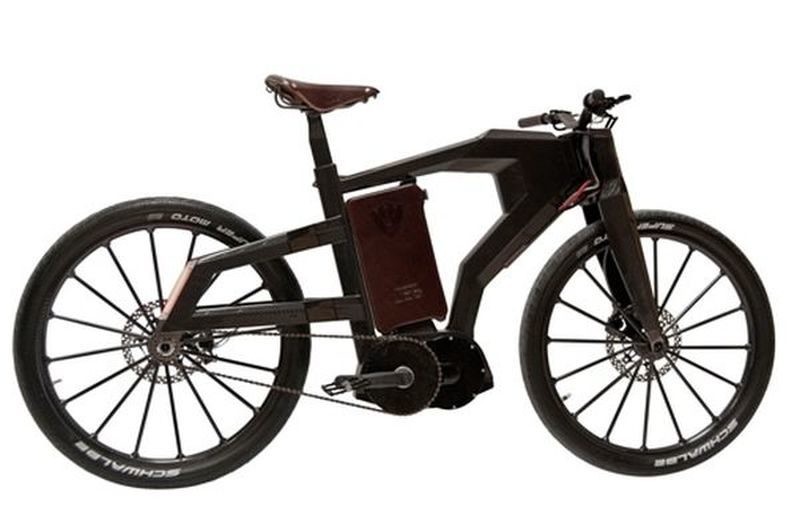 a) What's new:
Blacktrail bicycle possesses an extra-ordinary design that captivates viewers at the first glimpse itself. The bike's body is a combination of some of the most successful aerospace materials like carbon fibers, magnesium, titanium and carbon. Its wheels are broad, dynamic and sturdy enough to absorb abrupt shocks. Blacktrail has a disc-brake system similar to the motorcycles.
b) Implications:
Blacktrail is one of the fastest motorcycle in the world. Its CM 48V Lithium-Ion battery pack could allow the bike to cruise up to a top speed of 100kph. One can recharge the battery of this bike in about 150 minutes. In short, Blacktrail is one of the lightest, fastest and most powerful bicycles ever manufactured, making it a highly efficient and preferable bike.
3) M55 EVO-001 Luxury Electric Bike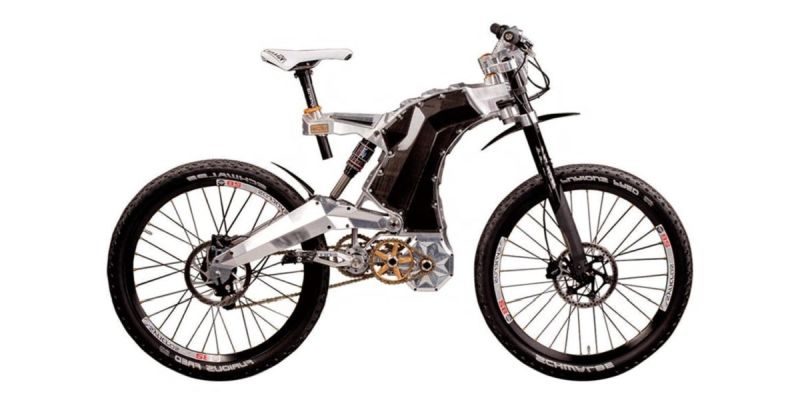 a) What's new:
EVO-001 electric bike is one of the most intelligent bicycles. The Hungarian bike manufacturer M55 has designed this bike as a power assisted bicycle. To be literal, electric motor does not directly power this bike. Instead, it effectively transfers the pedal effort  to the wheels. The manufactures of EVO-001 unveiled it in two distinct variants, with noticeable difference in the capacity of their electric motors.
b) Implications:
EVO-001's unique power assisted riding technology that makes your ride independent of electricity. The riders can utilize the mechanical energy to power up the electric motor up to a top speed of 43mph.
4) PiMobility Electric Hybrid Bike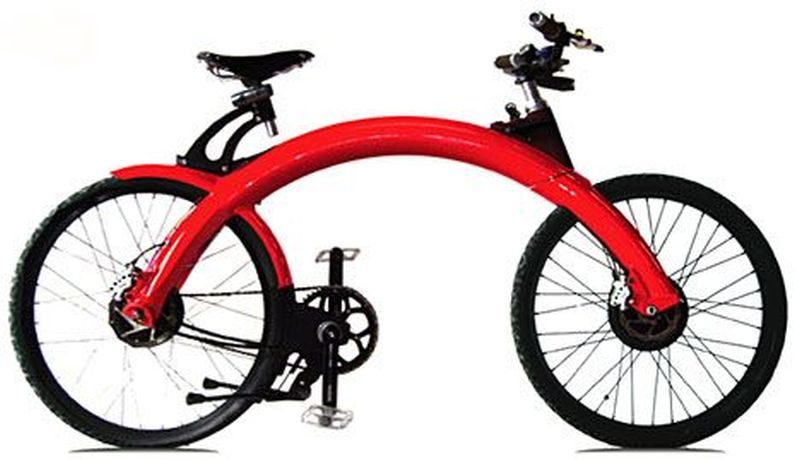 a) What's new:
PiMobility electric bike is very unique and intriguing especially because of its mind-boggling design and hybrid technology. The bicycle possesses an arch like monocoque frame made from aluminum. Shortly called as Picycle, this bike has a Lithium-Ion battery pack with a mileage range of about 30 to 50 miles on a full charge.
b) Implications:
One can use the PiMobility electric bicycle in three riding modes: pedal effort, fully-electric and pedal with electric assist. As the battery hides inside the monocoque frame, the bike has a pleasing appearance. The bike's different riding modes makes it highly versatile. Obviously, Pimobility electric bike is environment-friendly.
5) Lexus Hybrid Bicycle Concept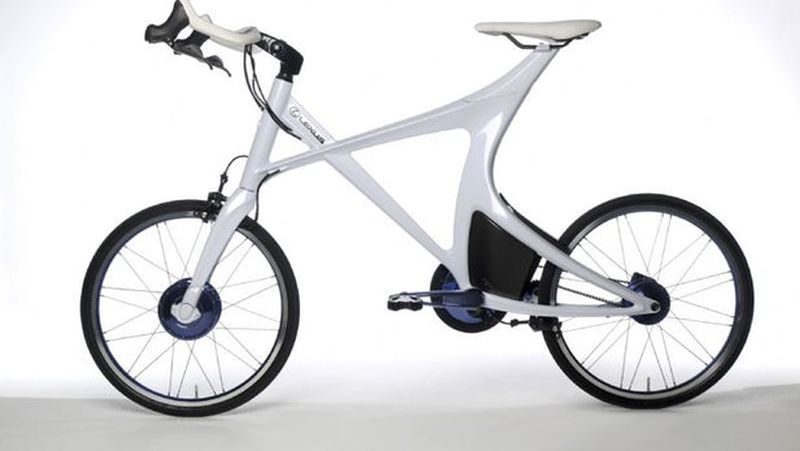 a) What's new:
Lexus' bicycle is one of the most creative bikes in the world. The bike possesses a sleek design with independent motors for its wheels. The bike includes an eight speed transmission unit with a regenerative braking system.
b) Implications:
Lexus' bike comsists of lightweight, composite materials which are currently used in formula cars. Its hybrid technology makes use of the rider's mechanical effort. However, a 25.9V Lithium-Ion battery assists the pedaling effort through a belt-driven electric motor. These features make the bike emission-free and highly preferable.