Thinking about buying an eco-friendly car? Well, why not go for a hybrid? You might think that just opting for a hybrid car drastically narrows down your choice. It could've been so in the distant past, but it isn't so now. At present, keeping in mind their broad market, there's such a wide range of choices in hybrid cars that you are very likely to find the precise car that you are looking for. No matter whether it is about hybrid sedans or hybrid hatchbacks, there are a variety of cars out there. You just have to take a look.
The hybrid hatchbacks appeared in the 1930s. It is a car having full-width doors that open upward. These cars are known to be more expensive than sedan cars because of their enlarged cargo space. Hatchbacks usually have an in-built feature of the three-door concept (two entry doors and the hatch). Furthermore, these offer one to two rows of seats for the passengers.
7 – Coolest hybrid hatchbacks with the best fuel economy
Here is a list of seven coolest hybrid hatchbacks with the best fuel economy, manufactured till date:
1. 2011 Honda CR-Z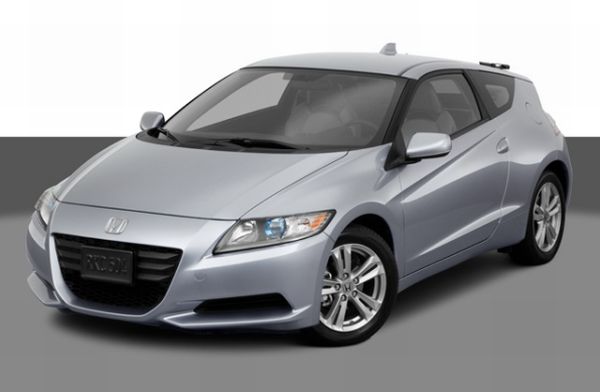 A sports hybrid coupe, Honda CR-Z is another blend of a traditional sports car and an electric car. The design layout consists of a 3-door hatchback, which is known as the best less polluting vehicle. It was initially introduced as a concept vehicle by Honda manufacturers. However, it has now acquired the status of the most inexpensive and efficient in such a short span of time. This is why Honda CR-Z makes it to our list of the top five hybrid hatchbacks. In fact, it is one of the best fuel economy vehicles.
Since its launch, it has 1 million hits and is still growing. The basic objective of the car is to make the driving experience full of fun and comfort. However, this mini car segment hybrid faced an outstanding pre-booking order. This car is yet to face the Australian market. Having an amazing design and compact features, this car would lift your sporty instincts to a different level altogether!
2. Toyota Prius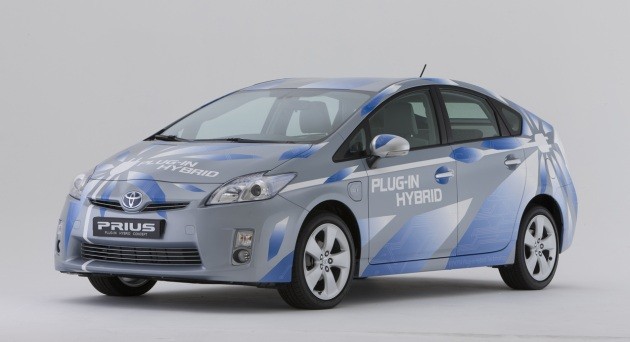 A full hybrid electric-size hatchback, was initially developed as a compact sedan. The layout consists of a front engine and a front-wheel-drive. This makes it the largest and the best selling car in the US market.Prius' major concern has always been with environmental awareness. Therefore, it is no wonder that the Toyota Prius Hybrid is known for its smog control and other toxic emission control.
This car offers a chic aerodynamic body and a five-door liftback. Various ecological bioplastics such as wood cellulose, grass cellulose or petroleum cellulose has an added feature of a plug in. This plug-in hybrid electric vehicle thus, forms the third-generation Toyota Prius model. Furthermore, it is fitted with 5.2 kwh lithium-ion batteries with a total electric range of 21 km. Its price has not been announced.
3. Honda Insight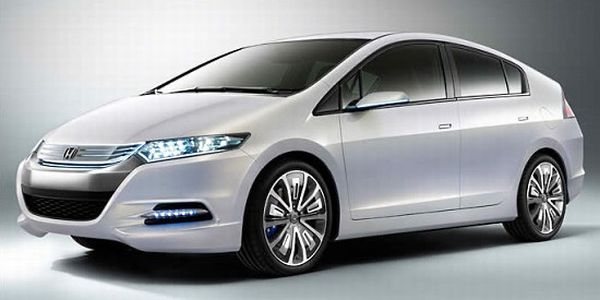 A hybrid electric vehicle, Honda Insight's hybrid variety was launched in the year 2008. It has the best certified gasoline-fueled engine ever and has been rated as the cheapest gas-electric hybrid car in the market today. It has a brilliant 5-door hatchback configuration and offers a system, which is less complex than other Honda car models. This car was never built for a mass-scale sale. Nevertheless, its light-weight aluminum body and its fuel-efficiency feature make it the best futuristic product in the consumer industry mapping the future consumer needs.
4. 2011 Lexus CT 200h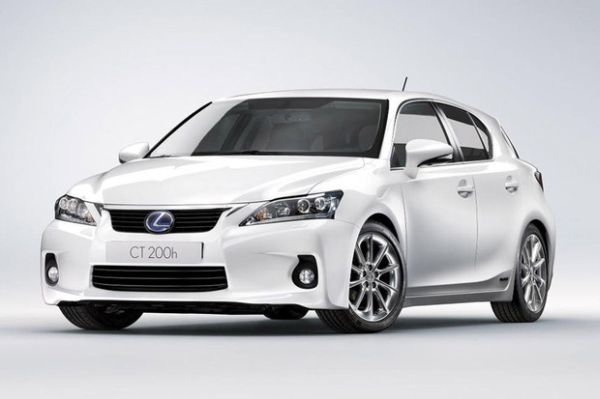 2011 Lexus CT offers a safety feature of eight airbags. This makes it less prone to the accident in the hybrid car sector. Furthermore, this sporty 5-door hatchback has managed to set the eyes rolling with its sleek design within the hybrid domain. It symbolizes a luxury living while you can save up on costs as well. Lexus CT has indeed pushed further the limitations of the hybrid car sector. Not only that, it has taken into account luxury as a part of the car feature.
Lexus CT indeed classifies urbanity, class, style, and some unprecedented fun for the new generation eco-conscious riders who look out for something else apart from the cost. Its four-cylinder gas engine makes it an eye-candy for the technology-savvy buyers. The best part about the car is its engine where the power split device, the generator and the electric motor is crafted into one which is not bigger than the size of a gearbox. This makes the power utilization progressive and increases the power utility in the car. This vehicle can be driven up to one mile in an hour.
5. Chevy Volt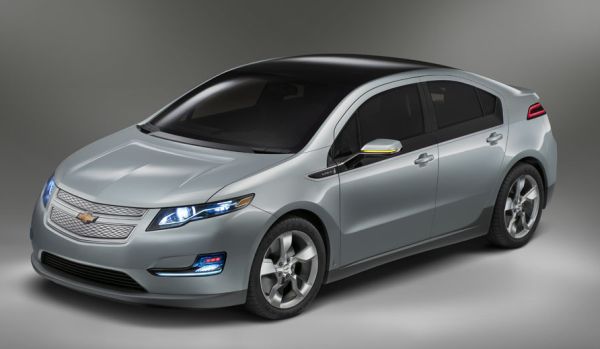 Launched by General Motors, Chevy Volt has captured the imagination of every potential car buyer in the industry. It has a 5-door hatchback that guarantees a 93 mile per gallon fuel economy. It has regenerative breaking which adds to the on-board electricity generation. This performs only on the gasoline-generative mode making it one of the appropriate fuel energy-saving cars!
6. Honda's Fit-based hybrid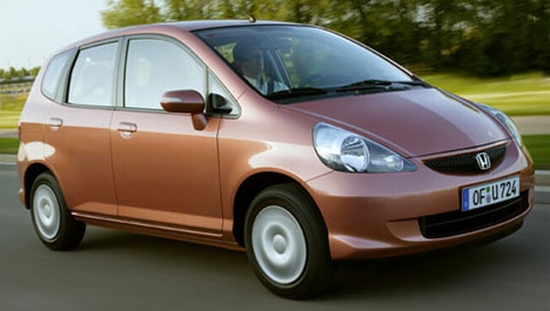 Toyota is one carmaker which is raking in the serious dough with the Prius Hybrid. Not to be left behind, fellow Japanese carmaker Honda too wants to join the party in early 2009 with a Hybrid of it's own based on the Fit subcompact. As it is based on the Fit sub-compact, expect the Hybrid to have a five-door hatchback design with capacity to seat five adults. The Hybrid's battery and control unit will sit in it's undercarriage, thus saving a lot of space which can then be used by the passengers. As Honda expects to sell a whopping 200000 Hybrids, expect it to be as convenient as possible with the only big change being that of the hybrid engine.
Meanwhile, the engine will feature the Integrated Motor Assist system which will be used for start up at traffic stops and also to power the car while it is coasting. That means the Honda Hybrid will seamlessly switch between electric and gasoline power as and when required, thus reducing fuel consumption and emissions too. With Honda so serious about the Hybrid car, it is only a matter of time before other manufacturers too adopt hybrid engines for a cleaner, greener and healthier tomorrow.
7. Town Car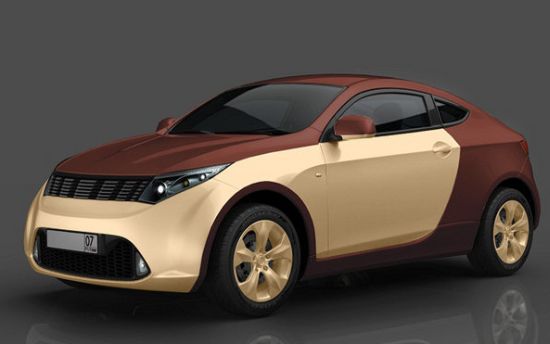 Russian billionaire Mikhail Prokhorov has unveiled the designs of Russia's first hybrid electric car as the government tries to reduce its dependency on conventional fuels. The official blog of the "Town Car" project features two version of the "people's hybrid" that includes a compact hatchback and a cross-coupe.
The vehicle have been developed by Prokhorov's Onexim Group and Russian truck maker Yarovit and features Russian technologies and will be made exclusively from Russian parts. The manufacturers promise that the car will cost less and will be able to hit a top speed of 120kph.
According to the design team, the future C-class compact hatchback will prove to be as spacious as a BMW Mini Cooper and the electric motors could either be housed in the wheels or below the full-length passenger cabin.