The average wedding in the United States produces 62 tons of carbon dioxide and 400-600lbs of garbage. Multiply that for about 2.5 million weddings a year just in the US and the amount of trash produced by the wedding industry is becoming almost unfathomable.
A wedding should be cause for celebration, meaning most aren't worrying about their carbon footprint on their big day. Turning a wedding into a sustainable affair may seem impossible at first: with so many things to consider, it seems hard to know what to sacrifice in the name of the environment while still having the perfect wedding day.
But many couples have already decided to organise green ceremonies and had a wonderful, stress-free day. Here are some do-able pointers on how to incorporate eco-friendly elements into your wedding.
Keep you party small and reduce wasted power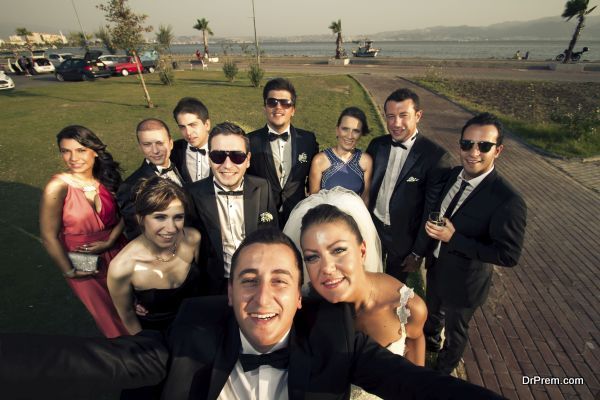 A good way to cut down on the environmental impact of your ceremony and reception is to keep your wedding small. Less people means less waste. You don't need to invite the whole village to your big day, be strict about inviting only those who you, as a couple, feel have to be there to celebrate with you.
Travelling has a huge environmental impact, so choose to get married and throw your wedding reception in locations that are close and accessible, even walking distance, or organise group travel options. One coach is much better than fifteen cars, and your guests will love being able to have a drink and get home safely.
Regarding music, choosing acoustic acts will help you save electricity on microphone and amps, which generally require a lot of power; if you don't know where to start, ask entertainment agencies like Mango Music to help you find the perfect musician for your party.
Choose to have your wedding in the morning or afternoon, when you will benefit from natural light and will be able to cut on electricity costs. You could even get married outside, eliminating lighting altogether. Outdoors weddings have been increasingly popular among nature lovers; just imagine what beautiful backdrop it will give to your pictures.
Keep your food and decor local, sustainable and interesting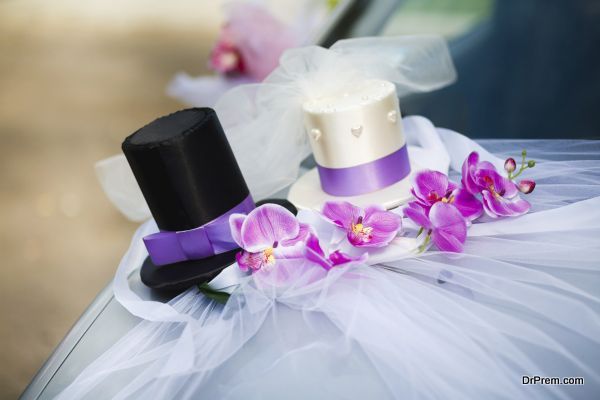 A significant part of sustainability is reuse. Even during the course of your wedding ceremony you can save and be eco-friendly. Fresh flowers or centrepieces used during the ceremony can be reused for the reception. This will help you to keep costs down and, assuming you have a little help, will be easy to implement.  You be even more eco friendly by choosing only biodegradable decorations.
Flowers are a controversial issue when it comes to sustainable weddings: with transport, greenhouses and pesticides, the most natural thing at your wedding could actually be really damaging to the environment as a whole. Choose flowers that are in season and go as local as possible – some venues with gardens, like Sandon Hall in Staffordshire, even provide their own flower services with British flowers.
The rules for food and drink are the same as for flowers: go seasonal and local. There are ways you can take the sustainability of your wedding to a new level: the Telegraph reports that a couple recently served an entire wedding feast made of waste food.
Choose sustainable fashion and conflict-free rings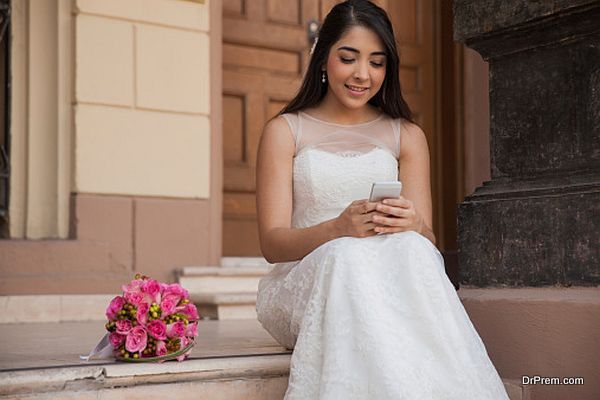 There are at least two routes you can go down if you are looking for a sustainable wedding dress. The first one is to buy one second hand, this could be a relative's dress that you get resized or styled, or to buy one from a vintage/second hand store. If you like vintage, romantic looks, this option will suit you perfectly.
Ebay has a full guide on how to buy and adapt a wedding dress, with numerous options available on their site. Wedding website The Knot offer a selection of the best secondhand wedding dress retailers. If you want to achieve that beautiful vintage look and you have a specific design in mind, wedding dress designers like Sally Lacock make new creations from vintage lace and silk.
Alternatively, there are plenty of labels producing eco-friendly and sustainable clothes, including designers who specialise in wedding dresses. The basics include organic material and ethical employment, but if you are willing to experiment, there are many interesting options out there, such as a wedding gown grown from tree mulch.
You might not realise at first that buying rings is a bit of an ethical minefield. Issues range from the damages of mining precious metals to the not completely resolved issue of blood diamonds. There are many retailers that make a point of selling ethical and sustainable jewellery. Stylist magazine has a few suggestions for rings that are ethical and absolutely gorgeous.