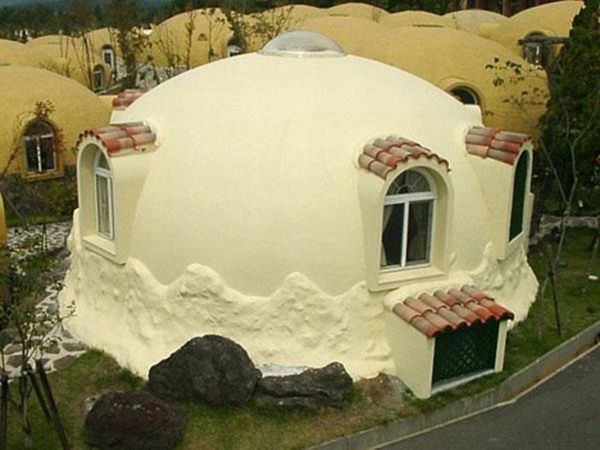 Sustainable houses are the ones that are created using a process that is purely environment friendly and resource efficient. They are constructed to reduce the impact that the construction of a building puts on the environment. Sustainable houses can be of immense utility in near future as they do not harm the environment nor do they deplete earth of any of its resources. Here is the list of the best sustainable homes of 2011:
1. Candy-textured 'Egg' houses made of 90 percent recyclable materials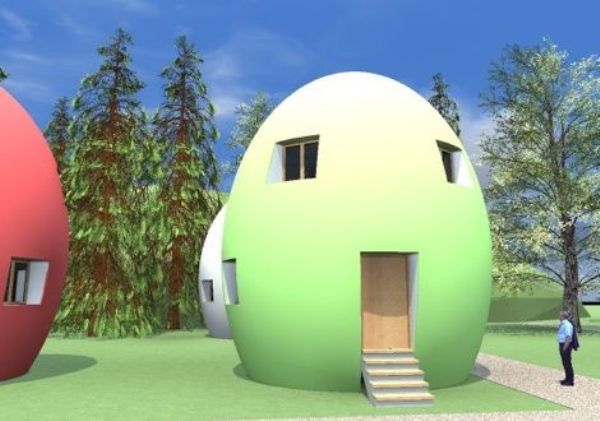 The Candy-textured 'Egg' house is made up of 90 percent recyclable materials and is textured like a candy from outside. This sustainable Egg house is the imagination of Robert Casati and fellow Tuscan Engineers. They have named this house as "KasaUovo". The house is small in size and is up to 70 sq meters. The major part is made up of eco-friendly composite of wood waste and useless vehicle tires. The shape of these houses is such because the architect is very fond of eggs. These egg houses also feature unique combinations of wind turbines and solar photovoltaic which are known to be around 70 percent energy efficient. If you thought that these houses are as fragile as an egg then think again as they are capable of withstanding earthquakes.
2. The Houl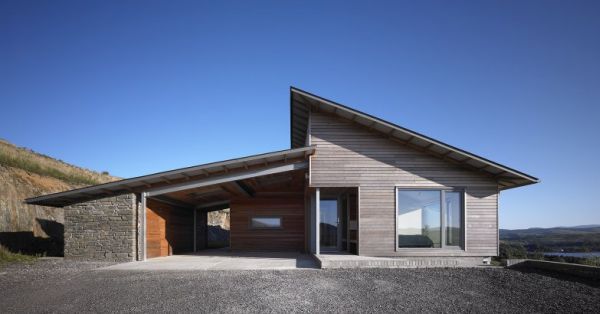 The Houl is one of the ergonomically designed concepts that do utmost justice to the term sustainability. Designed by the reputed Simon Winstanley Architects in Scotland, this house provides optimum comfort to the inhabitants. The area where it is built has been strategically chosen, so that one can have a magnificent view of the scenery around. The material used to construct this house is timber frames along with insulated steel.
3. Sustainable house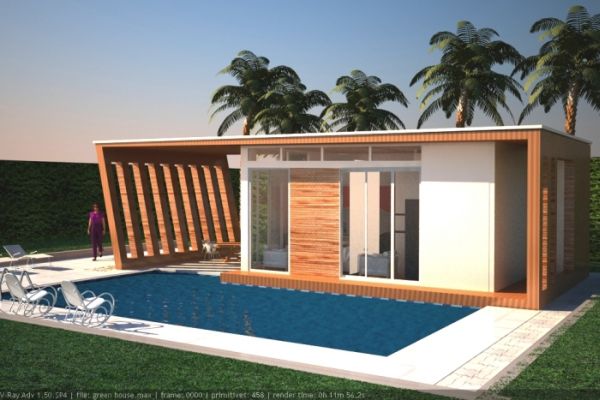 This house is crafted using wood in such a beautiful manner that no one can ever think of. The best part is that the entire building is completely carbon neutral in nature. Sustainable house is the result of imagination of reputed designer Batte Ronald. It features a single bedroom which gives way to ample of sunlight and save a lot of energy. In addition to it, this house includes living room, a kitchen, bathroom as well as a mini swimming pool to enjoy oneself. Another thing is the outstanding heat and electrical insulating properties due to its sustainable design.
4. Sustainable homes made using Styrofoam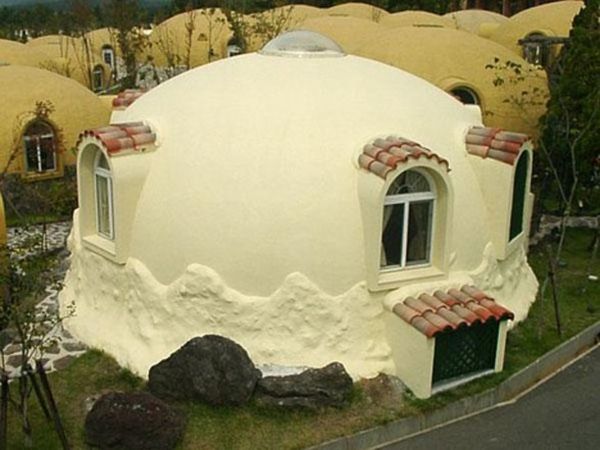 This is also known as the dome house and is constructed using premium quality Styrofoam. Its amazing architect and design makes it worth 3 million yen. This dome house is rust-free, termite free and most importantly resistant to earthquakes. Most of the houses made up of Styrofoam are dome shaped and quite popular in Japan, as it is one of the most earthquake susceptible nations in the world. Owing to ancient but intelligent architecture techniques, the walls of this house are flame retardant which prevent toxic emissions in case of fire. The good thing about such houses is that they can be constructed easily without much effort and cost less.
5. Lake House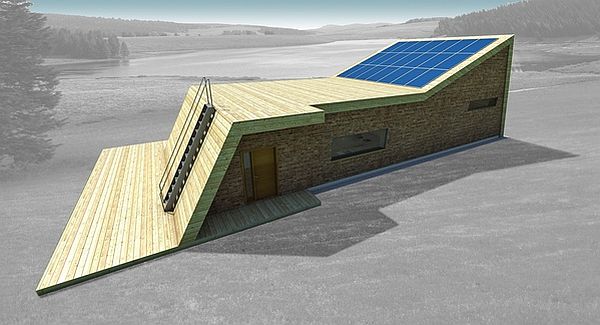 The Lake house is an inspiration to create zero-energy private houses which has been so far a matter of interest for several enthusiasts around the world. Designed by Emre Senoglu, the Lake house is purely sustainable and is constructed to utilize renewable sources of energy in a hassle free manner. Water circulation is one of the beast aspects of the Lake House as the rain water gets collected through the slanting slopes of the room in a tank. The collected water can be used as clean water while the left over can be used for other chores like watering, gardening, washing clothes etc. This house is an ideal study of how to construct a house using renewable sources.