Several celebs like George Clooney and Ellen Page are always doing something or other to help preserve our planet. Unlike many other celebrities who utilize their personal profits, these celebs are bent on initiating a change. They know that living on the planet, we consume its resources. Therefore, if we don't give back to the planet, then we are not fulfilling our duty as humans. So, here is a list of 18 sexiest celeb environmentalists who have always been ready to bring a change for the betterment of nature. Not only they initiate change, but they also encourage millions of fans worldwide to do the same.
Famous Celeb Environmentalists
1. Brad Pitt

Image Source : i2.mirror.co.uk
When Hurricane Katrina immersed the New Orleans' Lower 9th Ward more than a decade ago, Brad Pitt stepped forward for rebuilding the affected area. He founded the Make It Right movement that makes use of LEED-certified energy-efficient gadgets and helps in building eco-friendly community gardens.
2. Edward Norton
He is the UN ambassador for biodiversity and leads the Solar Neighbours Program. In 2009, he participated in the New York City Marathon aimed to preserve the lifestyle and environment of several native African tribes.
3. Ellen Page

Image Source : theedgesusu.co.uk
Actress Ellen Page is an avid supporter of honeybees. She showed her appreciation for the honeymakers by narrating the documentary Vanishing of the Bees. The short film brilliantly depicted how pesticides were responsible for causing the colony collapse disorder in beehives.
4. George Clooney
In an effort to promote American dependence on the foreign oil, George Clooney initiated the Oil Change campaign in 2005. The 2-time Oscar winner owns a few electric cars, which also motivates others to use cleaner means of transportation.
5. Jared Leto

Image Source : pmcvariety
Recently spotted at the big fundraiser organised by the UCLA Institute of the Environment and Sustainability, Jared Leto is an active environmentalist. He uses waste vegetable oil for fuelling his band's bus.
6. Justin Timberlake
In 2009, Timberlake inaugurated Mirimichi. The world's greenest golf course which is located in Millington, Tennessee. It is best known for the outstanding resource management of its own greens and supporting a bird-friendly habitat.
7. Leonardo DiCaprio

Image Source : static.independent.co.uk
Oscar recipient Leonardo DiCaprio wrote and narrated 11th Hour. The documentary valiantly speaks about the present health of our planet and recommends practical ways of improving it.
8. Mark Ruffalo
Marvel Cinematic Universe's hulk likes to go green. On many occasions Mark Ruffalo has spoken against the toxic chemicals that cause hydraulic fracture and affect marine life.
9. Meryl Streep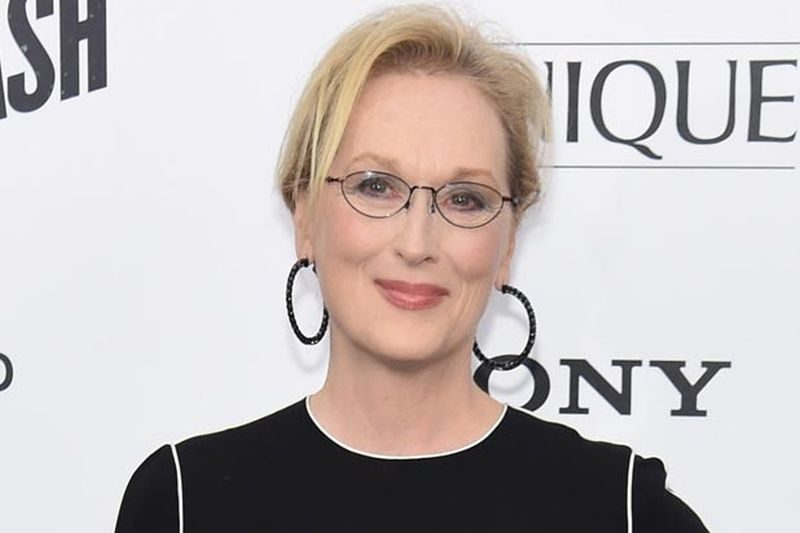 Image Source : thewrap.com
Ever since a hole in the ozone layer was discovered back in 1988, Meryl Streep stepped forward to fight for the cause. She advocated for the preparation strict pesticide laws with the Natural Resources Defense Council. Streep played an important role in the formation of Mothers & Others non-profit organizations.
10. Orlando Bloom
The LOTR and POTC fame Orlando Bloom founded a non-profit organization to suppress greenhouse gas emissions in 2006. Global Cool, the organization founded by Bloom, encourages energy efficiency as well as the reduction of overall energy use.
11. Rachel McAdams

Image Source : static.independent.co.uk
With her friends, the Girl Next Door star Rachel McAdams launched now defunct GreenisSexy.org. The website, during its lifetime, played an important role in raising awareness about eating organic food and using nontoxic products.
12. Salma Hayek
In addition to being renowned for raising awareness against domestic violence, Salma Hayek is also a determined environmentalist. Hayek was a member of the Global Green team sent to Arctic for raising awareness about some of the most drastic effects of climate change.
13. Sophia Bush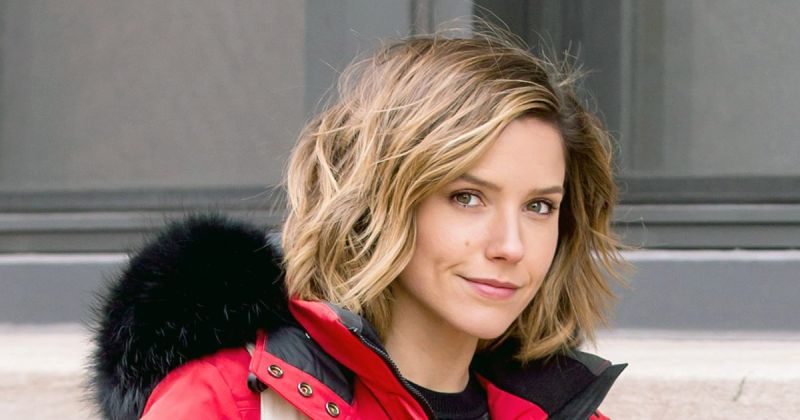 Image Source : img.usmagazine.com
The recipient of 2011 Do Something Twitter award, Sophia Bush makes the best use of Social Media to create environmental awareness. She lent a hand for launching Environmental Protection Agency's Mission on the FB.
14. Woody Harrelson
Nowadays, Woody makes use of biodynamic farming for growing most of the organic food used at his home. He gives credit to activist Ted Danson for generating his interest in protecting the environment.
15. Zooey Deschanel

Image Source : thefw.com
Zooey Deschanel was one of 10 celebs that posted a letter to McDonald's challenging it to fully make use of cage-free eggs. She speaks openly against the pollution caused by industrial chicken farms.
16. Gisele Bundchen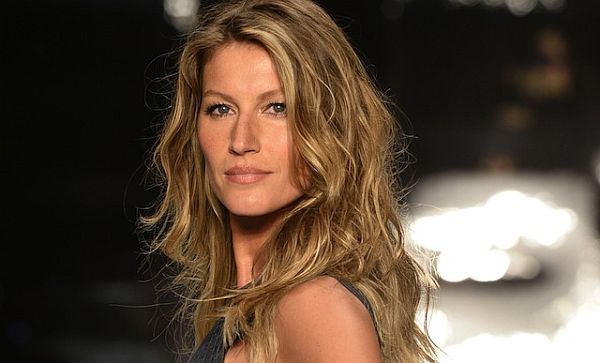 She is a fashion model, a producer, an actor, and an environmental activist as well. In addition, she also won the "Best Green International Celebrity" award for her astounding work in the field of ecological conservation and education. Apart from that, she has managed to rise great funding to make the conservation efforts possible in the Atlantic Rainforest and the Amazon.
17. Bono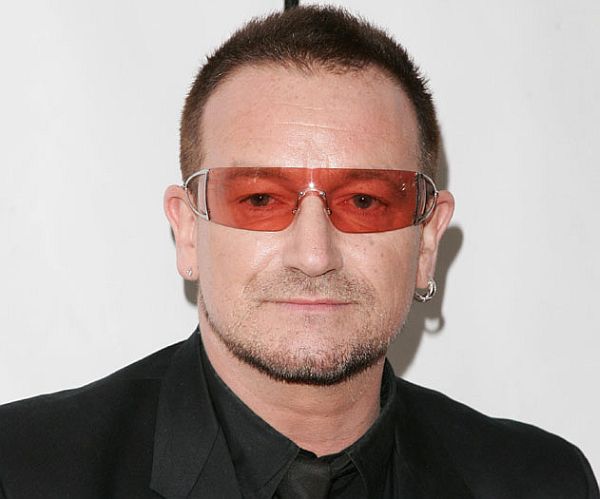 The world knows Bono from U2, and as someone who is one of the great environmentalists. He has done so many things to save the planet and to encourage others to do their bit in order to make the world a better place to live in. He has done a lot to bring general issues of Africa into light, he has fundraised a lot for several organizations that fight poverty and diseases like malaria and AIDS, and several other problems.
18. Maroon 5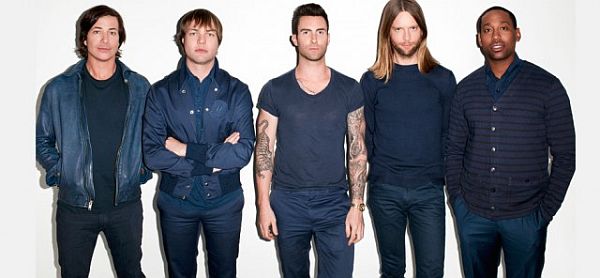 Maroon 5 are as famous as environmentalists just as they are as singers. The band uses tour buses that are powered by biodiesel, and at every concert of theirs, they do not forget to spread awareness regarding green initiatives including recycling and reuse.
Summary
All of us love celebrities and sometimes we get envious of their wealth and the super influence that they have on people like us. They are not only sexy entertainers but also environmentalists and vital elements of change, for the entire humanity. We are privileged to have celebs like them who fight for the rights of Mother Nature. They inspire us in many ways as well, like the green initiatives taken by many of them, which in turn have influenced common people also to be a part of this great initiative to save the planet.
Going green is an initiative to save the planet, and plenty of celebs have become environmentalists and are encouraging common people to do their own bit. Being a celeb means a lot more than just entertaining the masses, it's also about raising awareness about the environment.