With sustainability staying in trend, no matter whether it is your garden or your smartphone, many eco-friendly materials are coming into the picture. Moreover, from all these materials, eco-friendly plastic counts amongst the most popular ones. This kills two birds with a single stone. Not only it provides the designers with a relatively inexpensive and useful material, in addition, it also helps in curbing the ever-increasing plastic waste. Here is a list of 13 such green products that utilize recycled plastic. Let us check them out.
13  – Green products made from eco-friendly plastic
1. Recyclemebike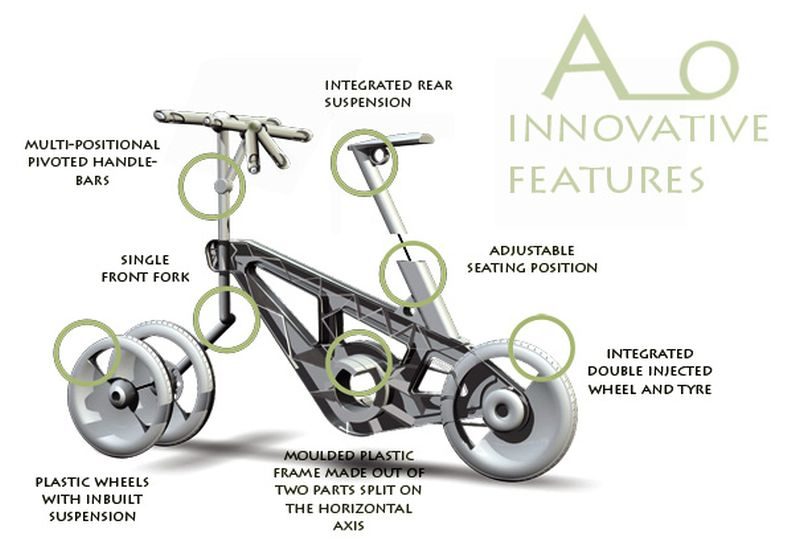 Omer Sagiv, designer of recyclebike has gone one step ahead in making bicycle more eco-friendly. Therefore, this bike has been designed with zero carbon footprint and made from molded plastic having less impact on environment.
2. Frii plastic bike

This green bike is made from plastic that is being recycled and is designed by Dror Peleg of Israel. This bike is made from injection molding technology that is useful in improving strength and durability of the plastic. In fact, it is made of metal and all its parts are eco-friendly and appealing as well. This is the green creation made from products that are recycled.
3. Belson Outdoors' Recycled Plastic tables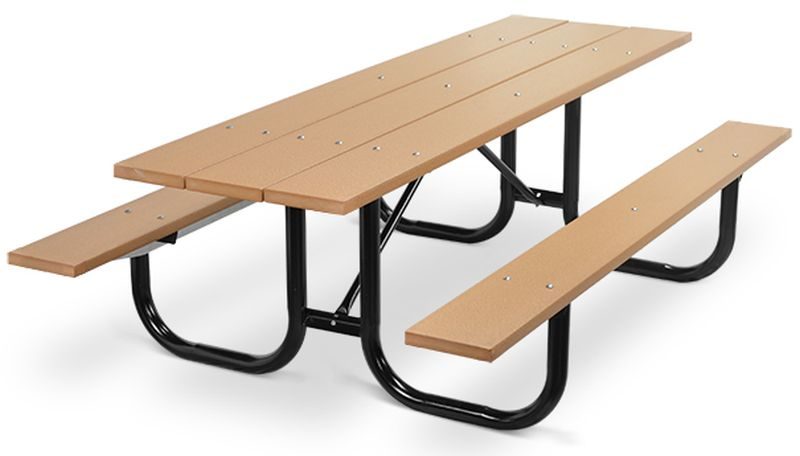 Most of the people love to go outdoors for recreational purposes, whether in backyard of their homes or in some other city. Belson has been producing these ecofriendly tables and all other items for outdoors from decades that are durable and reliable. Moreover, these tables are available easily in various stores at reasonable prices and are best products for outdoors. Furthermore, the products are sold directly to consumers that involve less brokerage.
4. Eco-Friendly Carpets made From Recycled Plastic Bottles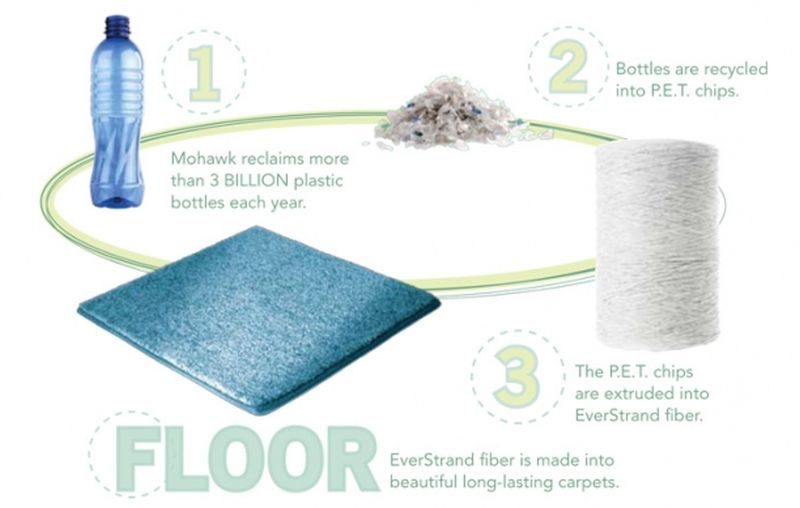 Mohawk Company has launched a program since 1999 of keeping bottles out of landfills. Each year they process around 3 billion bottles and create one hundred sixty million pounds of recycled fibers. However, these fibers are used in manufacturing various ecofriendly products. Plastic bottles are converted into P.E.T chips that are changed into the fiber. The fiber is then converted into long-lasting and beautiful carpets.
5. Jimi Wallet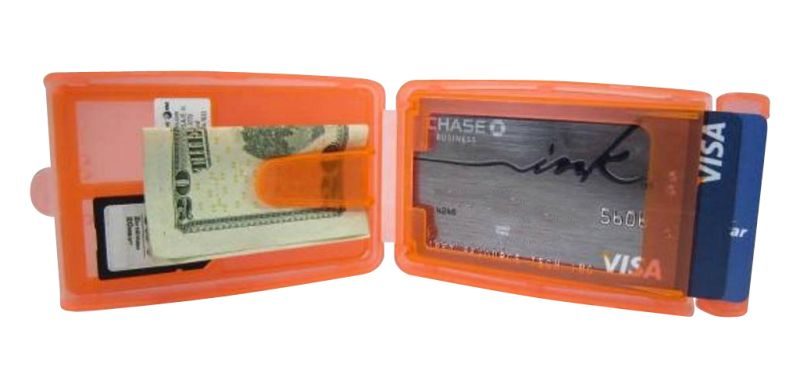 Besides being eco-friendly, it is also high tech. The designer claims that this wallet is created from semi-transparent and hundred percent recycled plastic. It has got interesting looks and is available in colors like orange, magenta, clear finishes, and smoke. You can also eliminate money clip and introduce insert that can hold two SIM cards and two SD cards.
6. E-POUCH mobile phones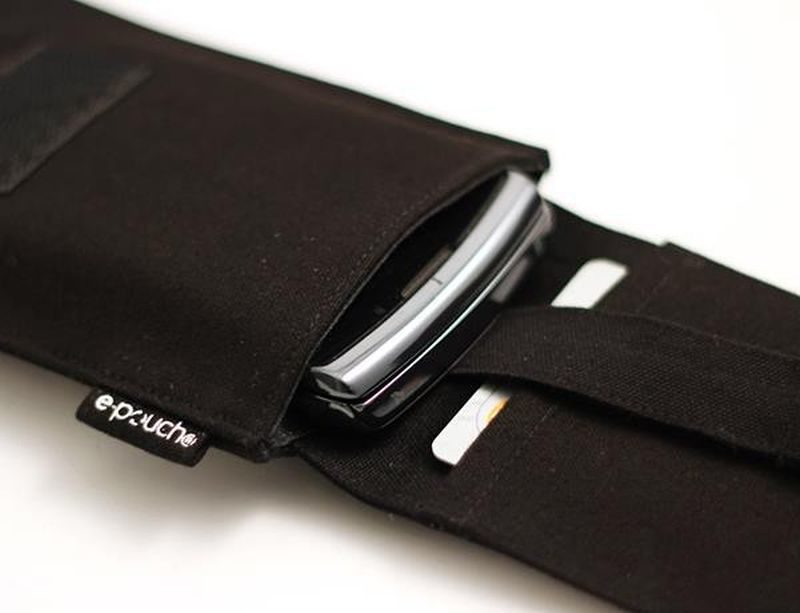 Due to the growing demands of e and eco- products, Anokimobi has manufactured E-POUCH cases of mobile phones, which are produced from organic cotton, recycled plastic, and organic cotton. These pouches can also clasp Mp3 players and cameras. Company does not believe in charging extra for green products, so all the ecofriendly products are available at reasonable prices.
7. Lights made out of damaged PET bottles and caps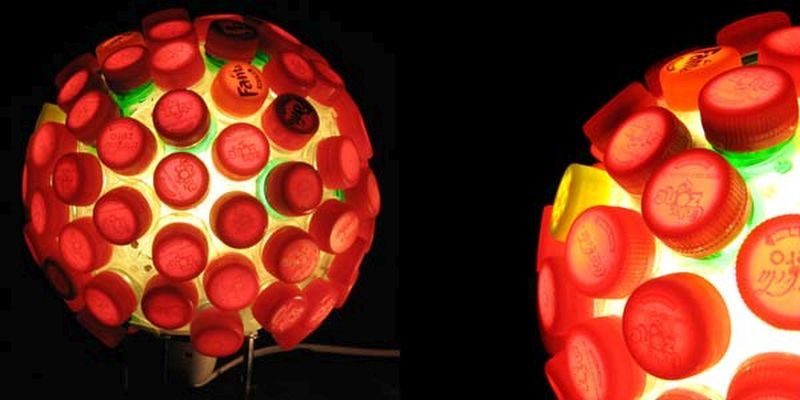 Image Source : newshousedesign.com
Lula Dot which is a London based studio has designed captivating, ambient lights made of plastic bottle caps, and tops. These caps and tops are arranged in such a fashion that it gives rise to unique designs of colors and patterns. These lights are put on display at various exhibitions in London like Lighten Up.
8. Illuminated tables and planters made from 100% recycled plastics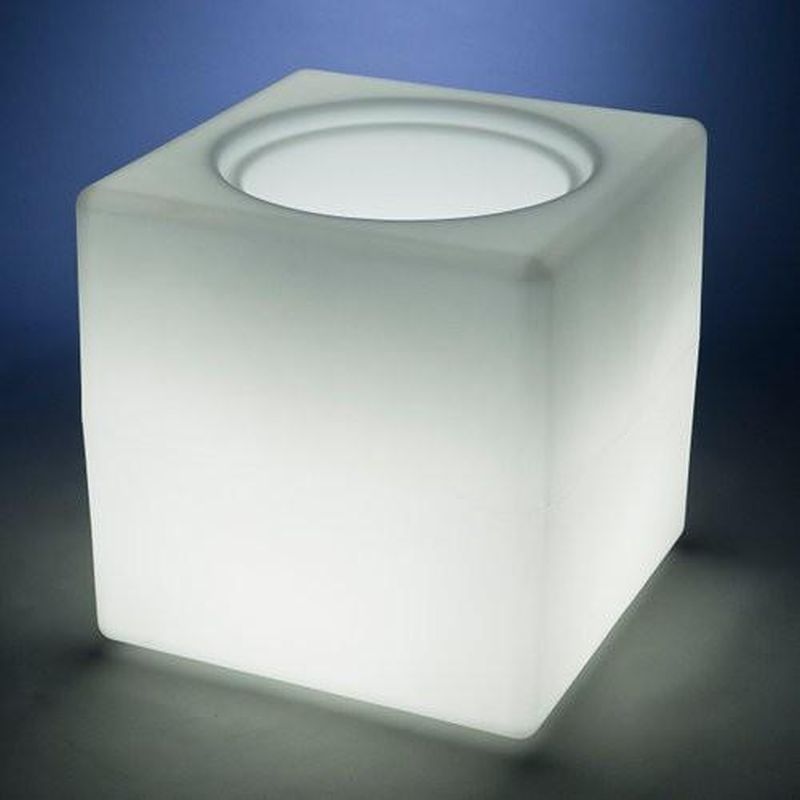 Image Source : cdn.shopify.com
What will you do if your room requires an accent lamp and a side table? Rotoluxe is the company that manufactures ecofriendly and sustainable illuminated planters and tables. The products are made from hundred percent recycled plastics.
9. Recycled plastic bag basket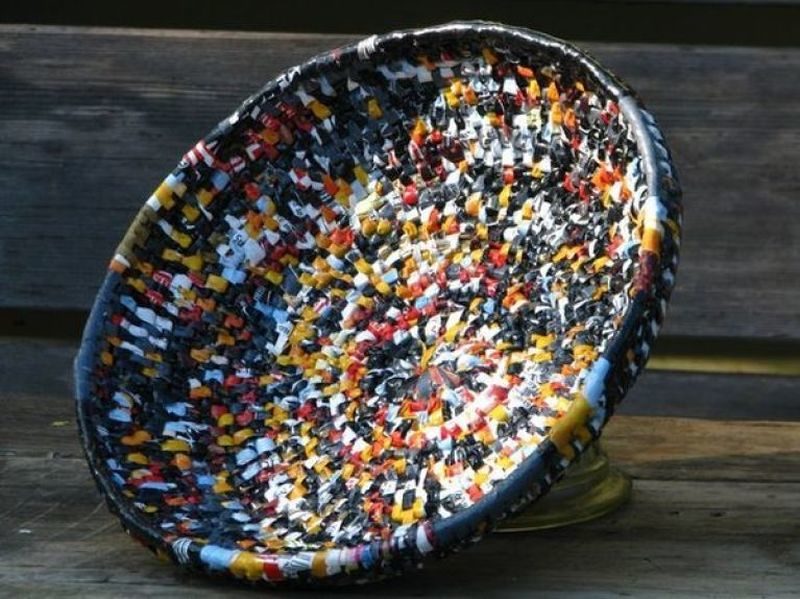 You can simply convert the trash into treasure, all you need to have is creativity blended with love for the environment. Sally Stokes, California based artist designs baskets out of recycled plastic bags that are collected from various grocery shops. The recycled bag basket produced is represented by various colors like blue, yellow, red, white, gray, black, and orange.
10. Recycled plastic spoon chandelier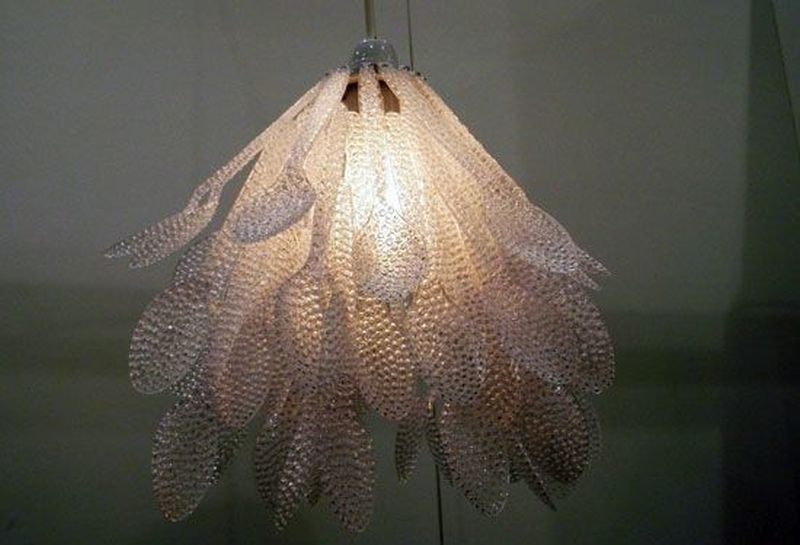 At this years' ICCF a designer from Japan, Daisuke Hiraiwa, displayed his creative work. He designed spoon chandelier from recycled plastic.
11. Slingcam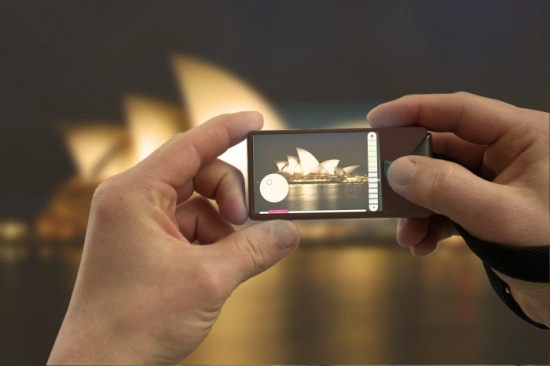 The advent of digital cameras made it possible for all budding photographers to test their skills. This increase in demand made camera manufacturers debut countless products that in one way or the other were made to suit your requirements. However, most of these manufacturers don't really consider the impact of these devices on the environment. Since these devices are made from plastic and carry hazardous batteries under their hood, once disposed of they tend to harm the delicate ecosystem of the planet.
Industrial designer Jakob Kumar, along with a team of designers, has come up with a new type of digital camera called the Slingcam. Furthermore, the camera reduces the impact on the environment with the use of recycled plastic in its case. Other than that the camera gets more eco-friendly features in the form of a Smart-Eco Wheel, which possibly reduces the load on the batteries and makes it run for a longer duration.
12. Acoustic partition system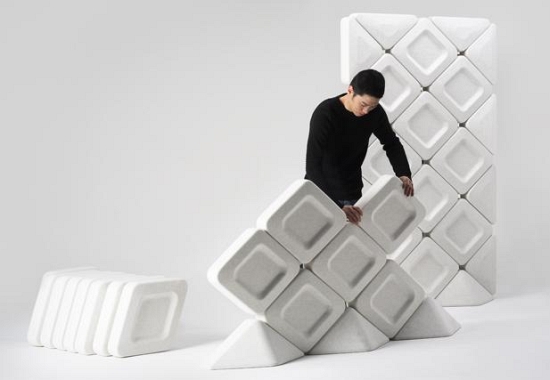 While eco-artists around the world are favoring the use of recycled PET plastic and plastic bottles to design artwork for you and your living room, designer Arihiro Miyake is designing beautiful acoustic partition systems from the same raw material. The partition system can be shipped in the form of cubes and can be assembled on-site by the owner.
Assembling the "Fort Partition" doesn't require you to fasten screws or even nail the blocks in place. Rather, the blocks come with integrated high-performance magnets, which allow easy assembly and modification of the system on-site.
13. Naturwall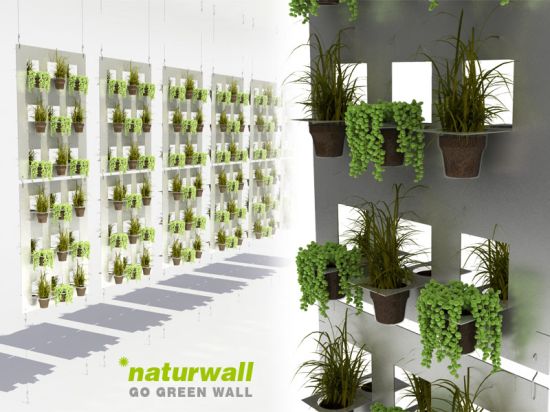 Designers over at Designnobis are trying to find ways to bring those millions of plastic coffee, tea and cola cups. These are discarded every day into use. However, this is preventing them from reaching the landfills or polluting scarce natural resources. The design team has come up with a concept vertical wall that can decorate your house in a greenway.
Dubbed the Naturwall, the vertical wall will make use of discarded plastic cups that are placed in simple metal holders. Furthermore, the system can be given any desired shape and can be used in an eco-sensitive manner to improve air quality.
Summary
Eco-friendly plastic products are less toxic and produce minimal wastes than normal products. These products are environmentally friendly, durable and are safe to use. These products are durable. So whatever is the situation, if it is possible, you must always go for eco-friendly articles.