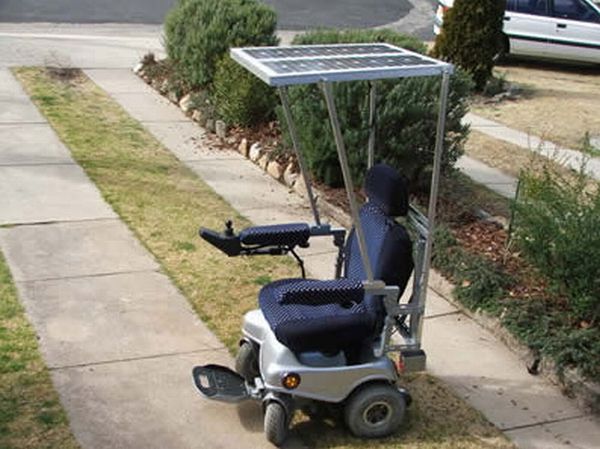 'Go Green' is the buzz word these days with companies and innovative designers across the world coming up with the ideas of gadgets that are powered by solar energy. These solar powered devices are totally emission free and they operate using solar energy.
Here is the list of 10 interesting solar powered gadgets
1. Solar Powered Bikini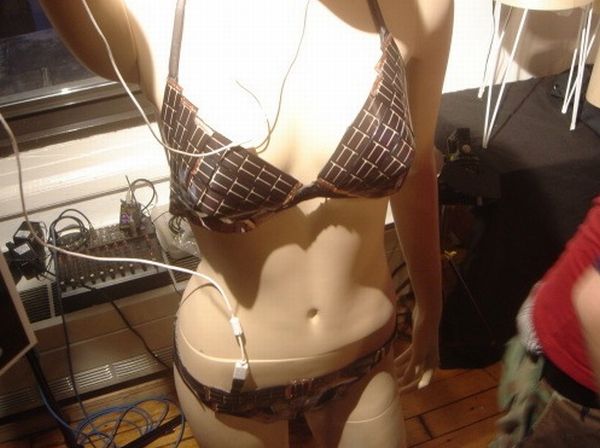 This unique bikini is fitted with small photovoltaic cells which make it work like a solar-powered gadget. Sunlight is trapped by these cells to generate electricity which can be used to recharge small gadgets. So next time when you for swimming you need not worry about battery life of your iPod.
2. Solar Powered Robot for Snow Surfing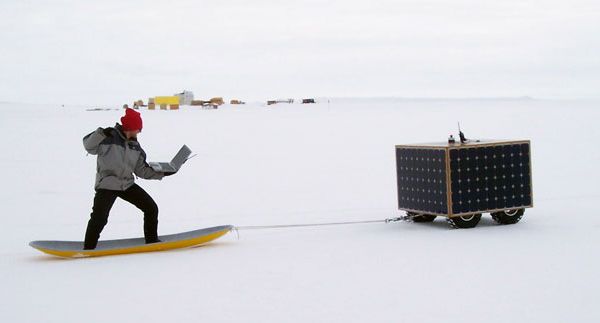 The idea of Solar Robot Snow Surfing is the brainchild of researchers at Thayer School of Engineering at Dartmouth College. This robot can move at a top speed of 5mph and it can be used by scientists who are working in Antarctic. The robot has photovoltaic cells which trap solar energy and then generate power to move the robot.
3. Solar Powered Chariot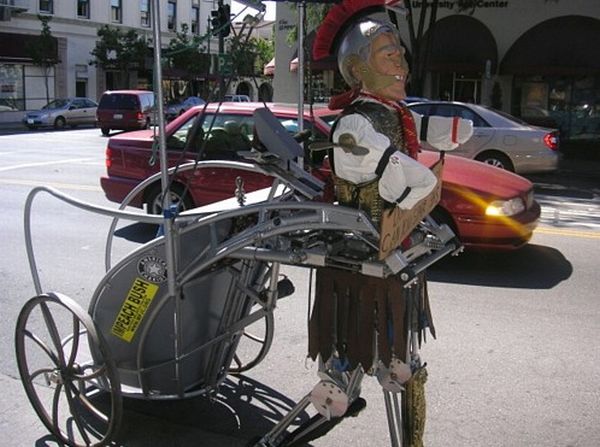 The Solar Powered Walking Chariot is designed and built by Bob Schneeveis, who is renowned for inventing eco friendly solar-electric gadgets and vehicles. Bob is well versed with robotics technology and rollerblading chariot powered by solar energy and one more example of Bob's brilliance.
4. Solar Powered Sun Tent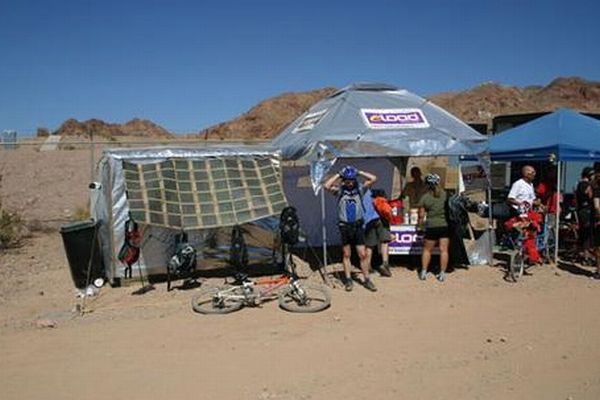 The solar-powered air conditioned New Sun Tent is best suited for those who pitch their tent in desert and warm places. The tent is eco friendly because the air conditioned operates using the energy of the sun. The solar panels are fitted on the roof. The manufacturers of this tent claim that in future they will design foldable tent which can be carried from one place to another comfortably. The tent is priced at around $5000.
5. Solar-powered Wheelchair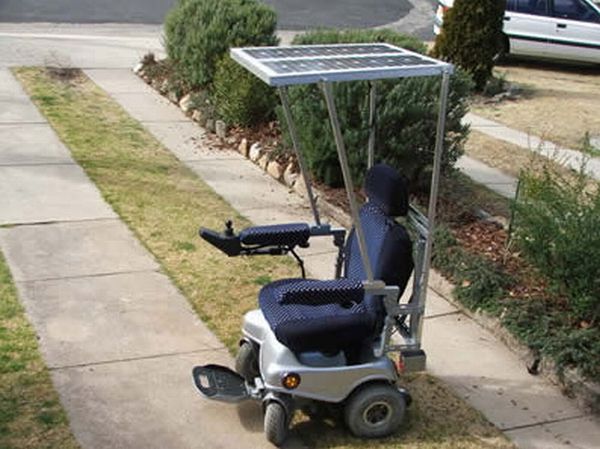 A team of researchers from the Southern Taiwan University of Technology has designed and built solar-powered wheelchair which are powered by the solar panels fitted on the roof. The solar panel also protects the person sitting in the chair from rain and sunlight. It is expected that this chair will soon go for mass production. The researchers claim that the solar-powered is cheaper than electric-powered chairs.
6. Solar-Powered Car Kit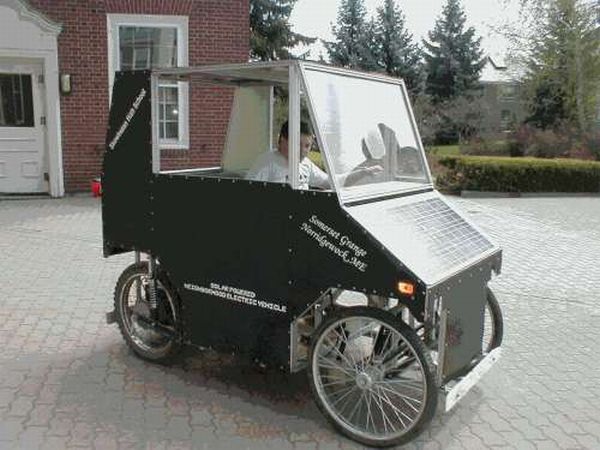 The solar-powered SUNN Solar Electric Car Kit has solar panel to charge the lead acid battery pack. The SUNN can attain a top speed of 25 mph. It has a maximum range of 37 miles. The SUNN is street legal in the US. It has a windshield wiper and disc brakes. Since the car moves at a low speed and that is why you can't run it on highways. The solar panels are fitted on the front.
7. Solar Hearing Aid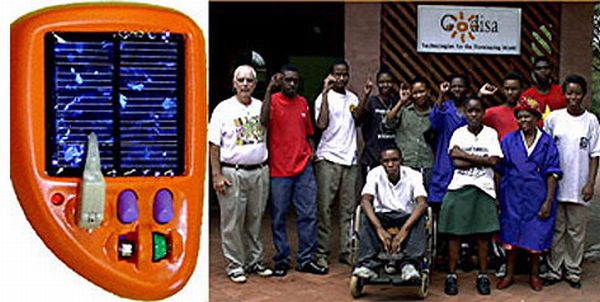 Priced at below $100, the solar-powered SolarAid is a wonderful gadget and is set to become popular when it goes on sale. This unique gadget was created by Godisa Technologies in Botswana. The device is best for those regions where it is tough to find hearing aid batteries. The batteries of this ecofriendly solar hearing aid are recharged every four to six days.
8. Solar-powered Mower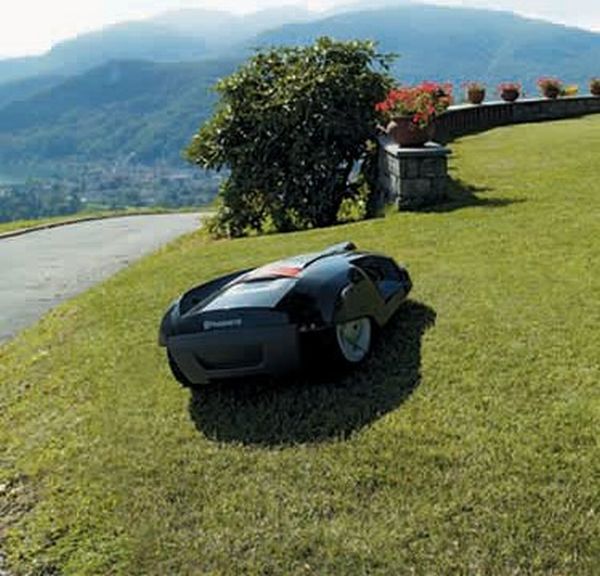 The Automower Solar Hybrid designed and built by Husqvarna is worth $4000. This solar-powered mower will definitely reduce your gardening bills. Solar energy powers this gardening robot which can cut grass quickly.
9. Solar-Powered Talking Bible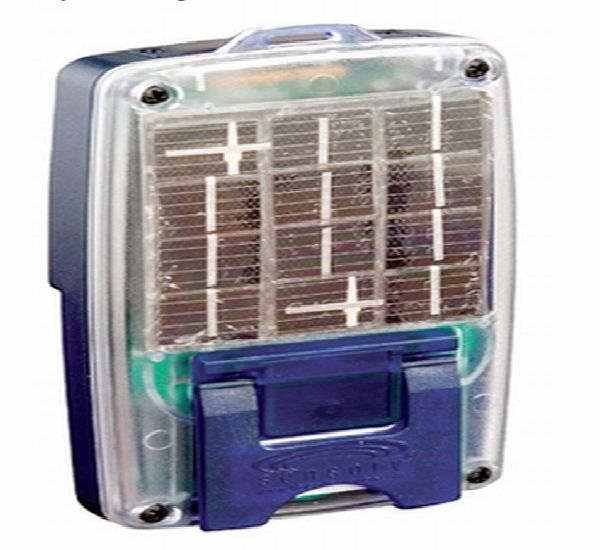 The solar-powered talking Bible is best for those who want to remain in touch with their religious values while on the go. You can carry this device in a lanyard. This ecofriendly device has a button which allows the user to hear both the old and new testaments by just a push.
10. Solar Powered Bike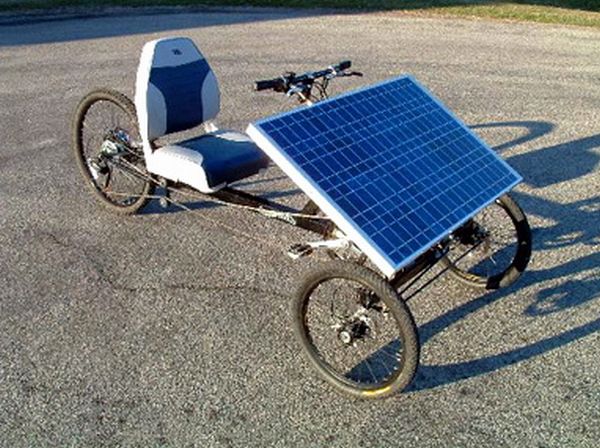 As the name suggests, the Solartrike is solar-powered bike with a 10-mile range. The green bike can attain a high speed of 18mph and is perfect for short distance traveling. The bike is available in two models: with a 200W or 400W motor. The solar panel can generate 80 W of power.