We often talk about factories, growing automobiles and big shopping malls for emitting carbon in the environment, but neglect the home products that can create indoor pollution and can be harmful for our health. Chemicals used in house cleaning products are the chief culprit of indoor pollution. However, we can replace these cleaning chemicals with natural product available in our homes that are as effective as other cleaning products available in the market. The best part is that they are much safer and does not harm the environment in any way. Here are some of the natural ways to clean different areas of your home.
Kitchen countertop: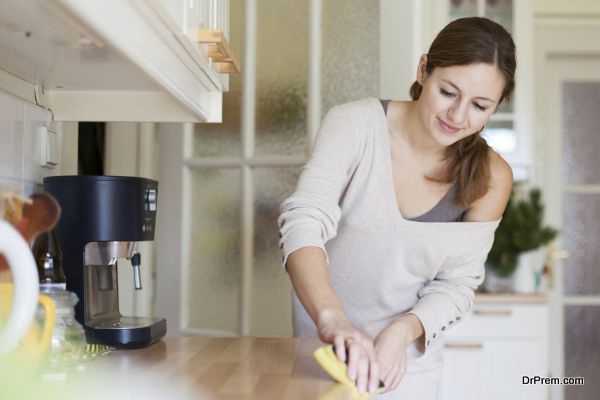 Kitchen countertop is one area that gets dirty every time we enter the kitchen to prepare a meal and that needs to be cleaned regularly to ensure hygiene. Instead of using chemical cleaner, you can use the combination of baking soda and water to cleanse and wipe the working area. All you need to do is take equal parts of baking soda and water, and spread it on the countertop to rub it with a rag. Once you apply the mixture to the countertop, use another dry cloth to wipe the surface again for a sparkling and hygienic surface.
Furniture:
Furniture may look clean at first glance, but it breeds bacteria when used by family members and guests and thus, requires regular cleaning. For furniture, you can use the combo of lemon juice and olive oil. Take one portion of lemon juice and two portions of olive oil and rub the mixture using a soft cloth on the furniture surface. It not just maintains the natural shine of the wood but also gives a refreshing smell to the furniture.
Flooring: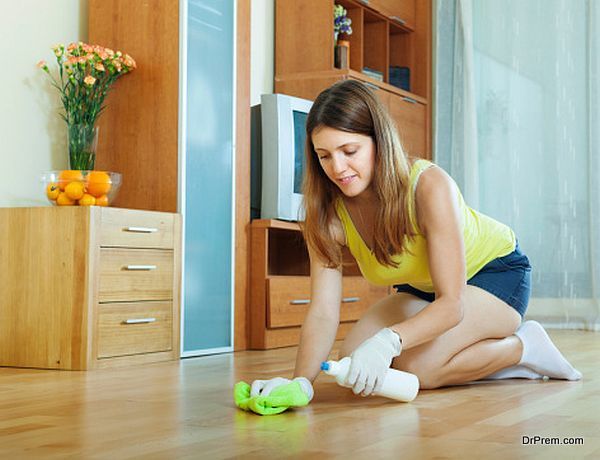 Floor took the heavy tool, not just by family members but also visitors, in any home and needs proper cleaning especially when you have young kids. To clean and disinfect your floor, you can use the mixture of vinegar and water. No matter whether you have tile or wooden floor, vinegar and water is perfect for different kinds of floor.
Bathroom and toilet: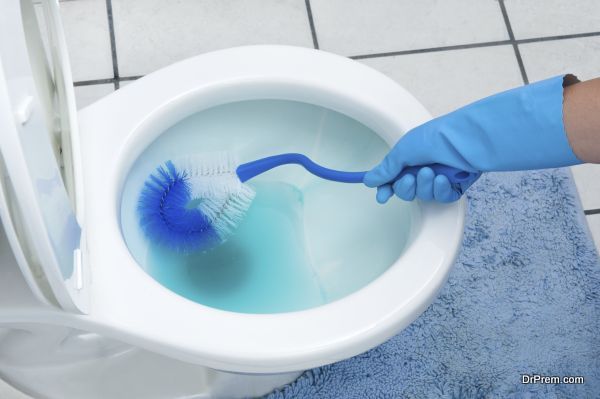 Rather than using bleach, you can use some borax or boron compound to remove stains from the toilet bowl. Shake some baking soda over a toilet brush to clean the toilet bowl, while white vinegar makes a perfect natural disinfectant for the toilet seat and outer surface.
Chemical based home cleaning products may give a sparkling look to your home, but they also add toxins to the indoor environment, making it harmful. However, you can replace cleaning chemicals with all-natural products available in your home for a safe and sustainable cleaning.