Pollution, climate change, energy crisis – these aren't just buzzwords coined by modern environmental activists. They're burning topics that need your immediate attention. If you're running a manufacturing plant or factory unit, you must ensure that you properly treat and process all industrial waste and byproducts before disposing of it.
This, in turn, emphasizes the importance of creating a robust wastewater treatment protocol to ensure that any effluent you discharge doesn't pollute or degrade the environment. Otherwise, your plant could end up damaging the natural habitat of the flora and fauna in that particular region.
This isn't important from a moral standpoint only. Improper disposal of industrial wastewater could get you into trouble with the local or federal environmental authorities. This, in turn, could result in expensive lawsuits that'll damage your reputation and credibility. In today's age of growing environmental awareness, you can't afford to be perceived as a brand that doesn't prioritize the environment.
While most factory owners and managers understand the importance of wastewater management, only a few manage to implement the right treatment protocols. This is because treating and disposing of industrial waste is a complex process that involves various steps.
These include measuring the water flow and characteristics, as well as obtaining the necessary permits from local authorities. Also, you need to analyze whether introducing any new processes or equipment in your plant could change the composition or flow of wastewater.
In this blog, we've outlined a step-by-step guide to help you outline and implement an industrial wastewater management protocol. Let's take a look.
1. Check the Composition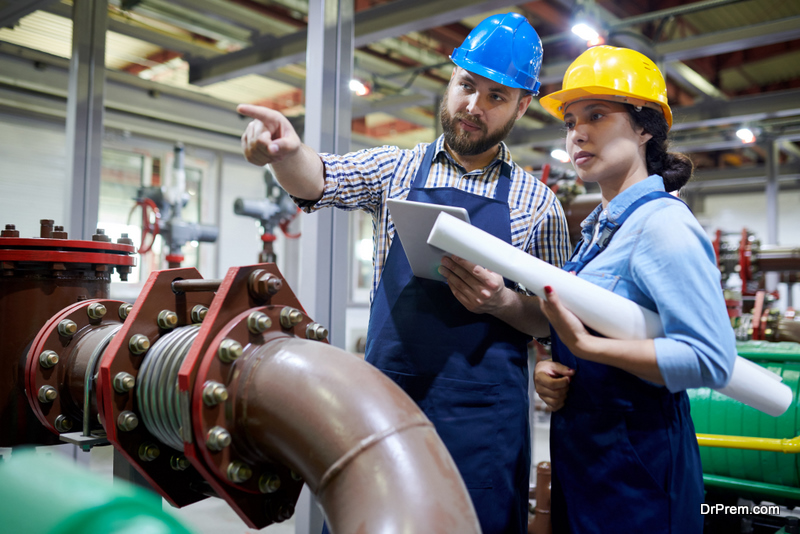 The first step is to evaluate the composition and characteristics of the wastewater your industrial processes are generating. Any kind of treatment, such as pH adjustment, coagulation, or ion exchange, you apply to the wastewater will depend on its composition.
Also, you'll need to mention these details when you're applying for a permit from local authorities to dispose of the wastewater. Make sure you consult the right personnel who handle chemicals and reagents during various processes.
It's also a good idea to conduct a scaled-down bench test or treatability study to simulate the treatment process and analyze whether it's working. It can go a long way to ensure that you avoid any issues with non-compliance in the future.
2. Identify the Source
The next step is to find the origin of wastewater in your plant. This involves identifying the specific processes that generate wastewater and pollutants. Otherwise, your company could be at the receiving end of violations due to improper wastewater discharge.
Likewise, whenever you're implementing a new process, identify the nature and quantity of waste it's going to generate. This is essential for understanding whether the new process is going to pose any compliance issues. Also, make sure you notify the local sewer/environmental authorities before adding any new sources of wastewater discharge.
3. Measure Wastewater Flow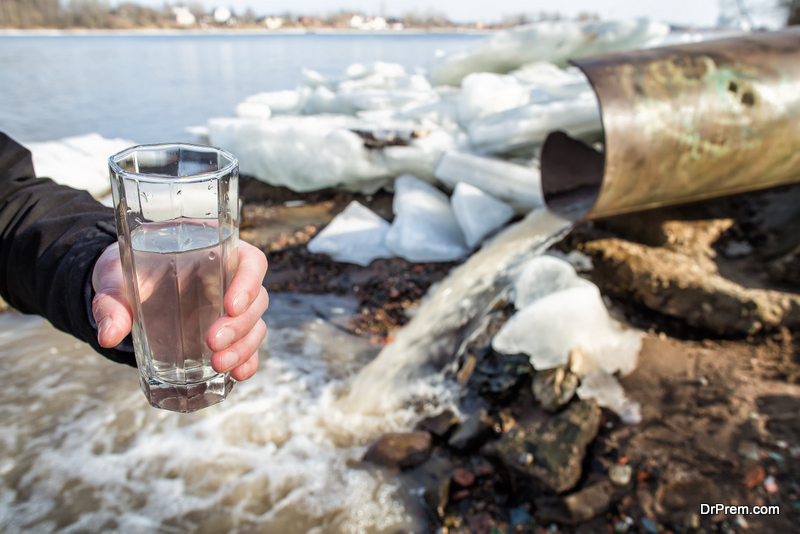 Measuring the flow rate of wastewater across different sections of your plant is important for determining the required capacity of your treatment facility. It's also essential for obtaining the necessary wastewater discharge permits.
Most companies utilize traditional metering devices, such as vortex flow meters and magnetic flow meters. However, these instruments often have a minimum flow requirement and involve an invasive installation procedure. Also, toxins and reagents in the wastewater can corrode and damage the device.
If you're setting up a new wastewater treatment facility, it's a good idea to consider installing ultrasonic flow meters. Unlike regular metering devices, ultrasonic flow meters can be clamped to the pipes containing wastewater.
Also, they don't have a minimum flow or liquid pressure requirement. Make sure you purchase your ultrasonic flow meters from reputed manufacturers, such as ColtracoUltrasonics (https://coltraco.com/product-category/ultrasonic-flow-meter/).
4. Outline a Notice of Intent
This is likely the most crucial step of building a wastewater treatment plant. Irrespective of the type and quantity of wastewater discharge, you need to inform the local authorities. Check with the local regulatory body (sever or environmental authority) to find their guidelines for discharge compliance.
In most cases, you'll have to submit a notice of intent (NOI) that specifies the composition, origin, and flow of your wastewater discharge. Also, you should mention the reagents and chemicals you plan to use in the treatment facility.
5. Train Your Personnel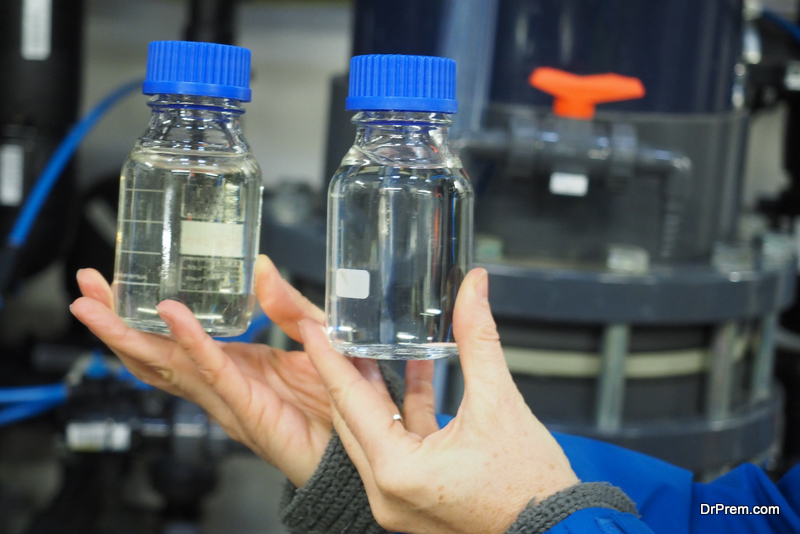 The success of your wastewater treatment facility depends on the skills and expertise of the people who are running it. As a ground-rule, you should ensure that they get adequate training to use various equipment.
It's a good idea to develop and update the operations and maintenance (O&M) manual to familiarize your staff with the plant. Outline the standard operating procedures and staffing plans, as well as the guidelines for handling emergencies.
Additionally, you should ensure that your staff members obtain the necessary license and credits to run the facility.
Do you have any other tips for running an industrial wastewater treatment plant? Share your suggestions in the comments section below.
Article Submitted By Community Writer