Any event, whether it is private or corporate, requires a ton of energy and water and generates a lot of waste. In fact, the food wasted at events contributes to an astounding 1/3rd of global food waste. Sustainable events are going to be the way events are planned in future with growing demand from customers who want to reduce their carbon footprint on all fronts and reduce their impact on their environment. Many event planners are already on board and if you are an event planner for your business or planning an event at a personal level, here is a guide on how to plan a sustainability event.
Guide to planning a sustainability event
What does being sustainable mean?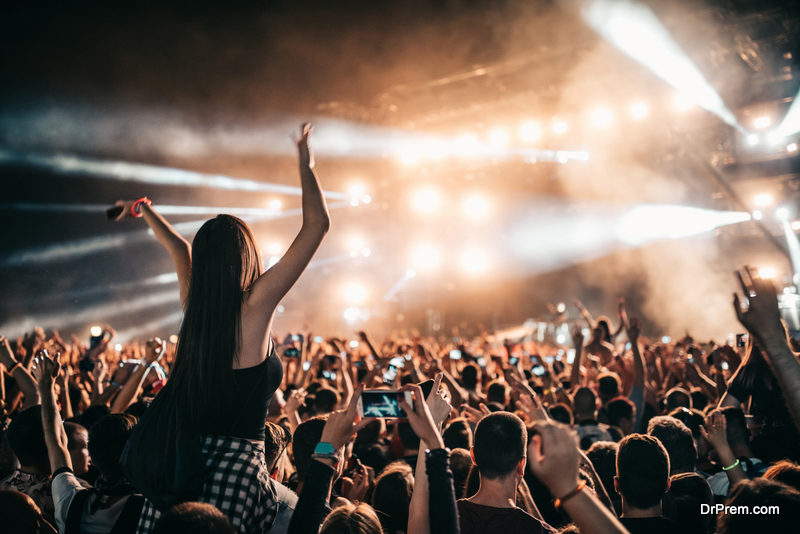 Before you jump on the sustainable event planning trend, you should know what exactly it means. Being sustainable is when you plan meticulously to avoid depletion of resources such as water, electricity and more. Your goal is to make the least impact on the environment and help to maintain the ecological balance. A sustainable event is financially viable for most companies, as it entails reducing printing costs, working through electronic media and so on. Even big events such as music festivals can go green with proper planning and forethought.
Set up a strong management plan
The aftermath of an event is when you get to know and actually see the amount of damage your event has done to the environment. There have been instances when mega events have caused untold damage to the location due to huge amounts of plastic disposables being left behind at the venue by the participants.
This scenario varies from the size of the event, but still waste is a major issue of most conventional events. Creating a strong waste management plan before you get on to other things will give you some ideas right at the beginning.
When you organize a sustainability event, you should have a meeting with the caterers and event managers or your team members and ensure that they are on board with you with the basics of disposal of waste. In only about 15 minutes, everyone should know the materials which can be recycled, which can be thrown in trash and what materials can be sent for composting.
To keep the location, indoors and outdoors, as pristine and beautiful as you found it, check if the venue already has recycling plans in place and a waste disposal management plan. Or else, you would have to hire a team yourself. Place plenty of recycling bins around the venue to encourage attendees to recycle. Tents left by the attendees can be donated to local organizations.
You could start following the ISO 2012 which considers economic, ecological and social impact. This standard was introduced at the time of the London Olympics in 2012. There are several checklists and roadmaps which you can follow to plan your sustainability event.
 Visit a few green events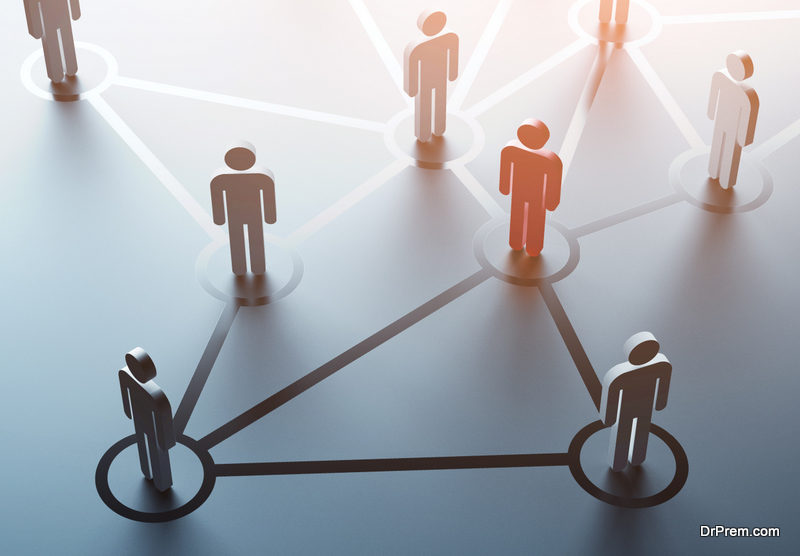 If you are completely new to sustainability, you can take some clues from other organizers. There are workshops, seminars and presentations to guide you on how to plan a susceptible event, you can attend to know more about the various ways you can reduce the impact of your event.
Network with the other event organizers and exchange experiences as well as numbers to connect with sustainable vendors they may have used.
Location
Location, as every event planner knows, is crucial to the success of an event. The space influences the mood and feel of the participants. When you plan a sustainability event, select a venue which has ample natural light. Stay away for enclosed, claustrophobic spaces that have no windows and only are lit by artificial light. Natural light makes people feel engaged and energized, saving money and reducing the ecological footprint of the event.
Send digital invites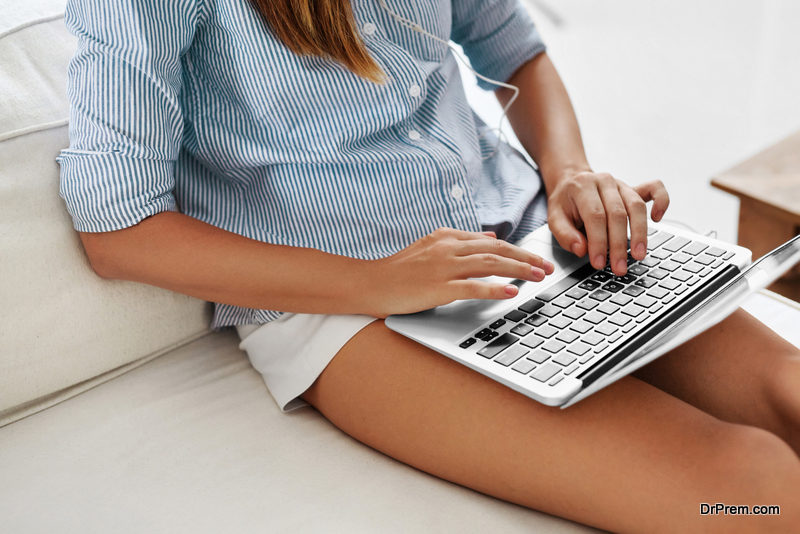 Send out digital invitations instead of printed ones. This would cut down on the paper use considerably. There are plenty of apps to manage and promote events. Create your event page, featuring all the relevant information such as joining information. Hire a creative agency to create digital invitations which are most attractive. Besides, by doing this, you would be supporting a local business, which is one aspect to consider when you plan a sustainability event. And you'd be saving thousands of trees by going digital for all your events.
Attendees can download the app of your choice to get the tickets on their mobiles, and you can scan the QR code to check them in when they arrive.
Try to give a light-hearted touch
Don't take the preachy approach while planning a sustainability event, that might make people feel bad about not following sustainable practices. Keep it serious, but introduce some light touch, to make going green fun as well as effective. On the floor of your fair, you can install special floor tiles which generate electricity when people walk on them. Visitors are impressed and take more interest in environmental issues.
Or, have the guests pool in and adopt an endangered animal species which they can support for a lifetime. Each individual guest can support one animal, which is what happened in 2016's ICCA congress held in Malaysia. The idea was presented in the most appealing manner with the help of a sweet little hand puppet. Incorporating a light hearted theme or subject into your sustainable event will make it more successful.
Transport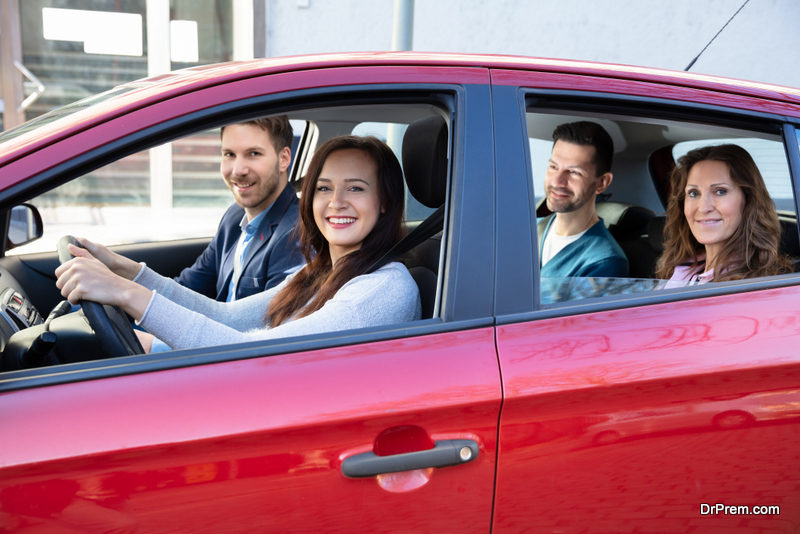 While screening your location, apart from the venue having a lot of ambient light, also check how close it is to transportation. Depending on the kind of event, you may have to arrange for guests to be picked up in cars. Schedule flights at similar times so that you can pick up more than one guest at a time, hopefully in hybrid cars. Guests could also arrive by car pooling (especially to music festivals and other mass events).
Whenever you are planning a sustainability event, the location should be near public transportation. Provide road maps or location online so that everyone can reach the venue with ease.
For venues which are remote, you might try to organize van/s and buses. This would cut down on the emissions from several car trips. Transportation is a tricky aspect of event planning, so you have to very carefully select location that is near public transportation or arrange eco friendly modes of travel to reduce emissions.
If you are planning a big event with many attendees or delegates, then some trains, planes and buses  might give you discounted tickets if you buy tickets in bulk. Conventions bureaus in the UK partner with trains and give discounts up to 50%, thus inspiring many to travel by public trains.
Do not over cater
One of the reasons for a tremendous amount of waste generated at events is due to the amount of extra food at a sustainability event. Many event planners, companies and individuals over cater the food. To reduce food waste, you can ask for confirmations from attendees at least a week ahead. Also ask about their dietary preferences. If you can accurately estimate the amount of food for the event, you will be successful in preventing food waste. Make provisions to donate the perishable but unconsumed food to food salvage programs or to local shelters.
Go local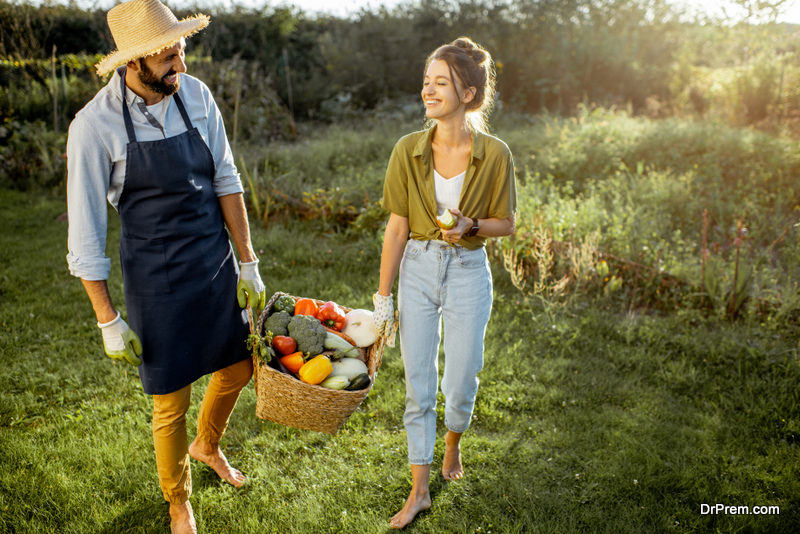 An event requires a lot of material, including the food, supplies and more. The right choice for you will be to choose eco friendly alternatives for almost everything. If you are hiring a caterer for your sustainability event, then it should be someone who is known to use locally produced organic vegetables.
Free range chicken, organic vegetables, locally available tasty seafood, vegan food are some of the dietary options for your delegates. Not only should you provide sustainable food, but you should also discreetly let the delegates know. This will prove your environment friendly attitude and establish you as a corporate or event management company which cares.
Buy in bulk
Another way of cutting down cost, time as well as transportation is by buying things in bulk quantities. Buying things such as condiments or cutlery in bulk ensures a reduction in price, packaging and transportation. Do some research and buy certain things which you would be requiring for future events too. Replacing plastic disposables with eco friendly materials may be a little expensive, but if you buy in bigger quantities, you will get bigger discounts.
For example, bamboo cutlery and plates are sustainable options for plastic which can be recycled. The cost is a little higher, but if you buy them in bulk, you will be able to save some money and this will come of use in sustainability events in the future.
Place correctly labeled bins in accessible places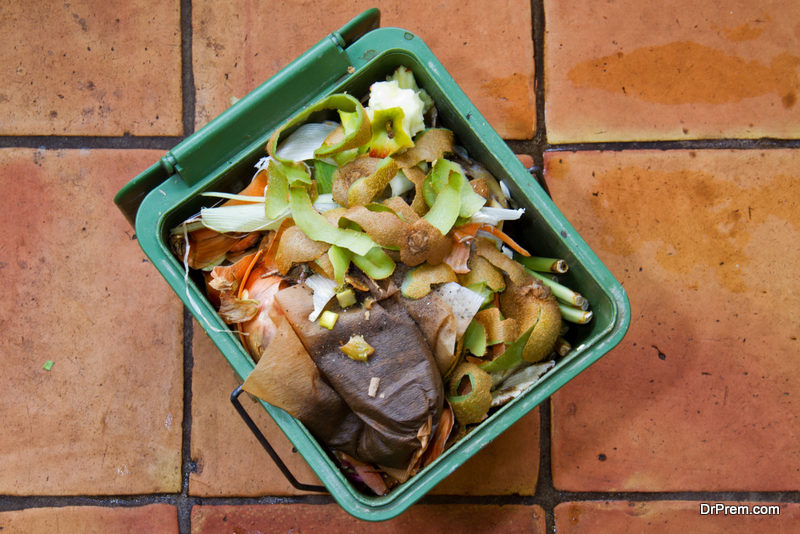 To make waste disposal easy for your guests as well as staff, place strategically marked bins in places which are easily visible. Place compost bins in the area which is close to onsite chefs, buffet table and caterers to collect food waste.
Plan moving in and moving out efficiently
If you have to move furniture in and out of the venue, plan it carefully so that it takes the least amount of time, effort and energy. Planning on paper with your team will increase the efficiency, will get everything done quickly.
Promoting through social media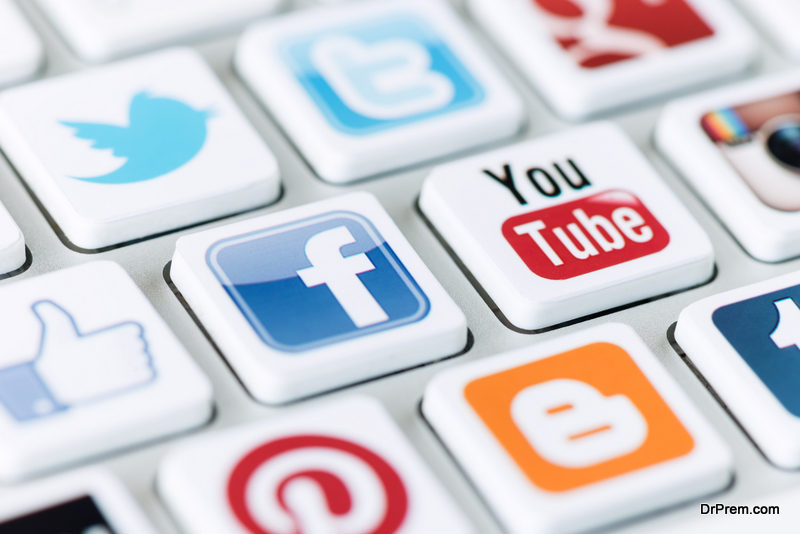 Planning a fest or event which is targeted to the masses needs promotion. Social media can be an important tool to promote the event. Instead of handing out flyers, programs and maps for the event, you can use Twitter, Facebook and Instagram and other sites and apps to share your information. Create event pages on social media platforms and keep adding the maps, schedules and create opportunities for attendees to carpool and travel together. Promote your sustainability event through social media to increase engagement and create awareness for all your info available at your attendees' fingertips.
Creating an app is the best, if you have the budget for it. The app can be downloaded by the attendees, and be constantly updated. If there are any delays due to weather or other emergencies, the event app will be able to inform them in real time.
Buy biodegradable items
As mentioned above, you have to replace plastic and disposables as much as possible. To do this, you should invest in china, glass and metal tableware and utensils, which can be used and reused. Or you can opt for biodegradable options such as tableware made from leaves which were fallen on the ground. These particular plates can compost in approximately two months. Sustainable tableware for a sustainability event is one of the ways to impress your clients, and educate them about the choices they can make while hosting private events.
Use fair-trade goods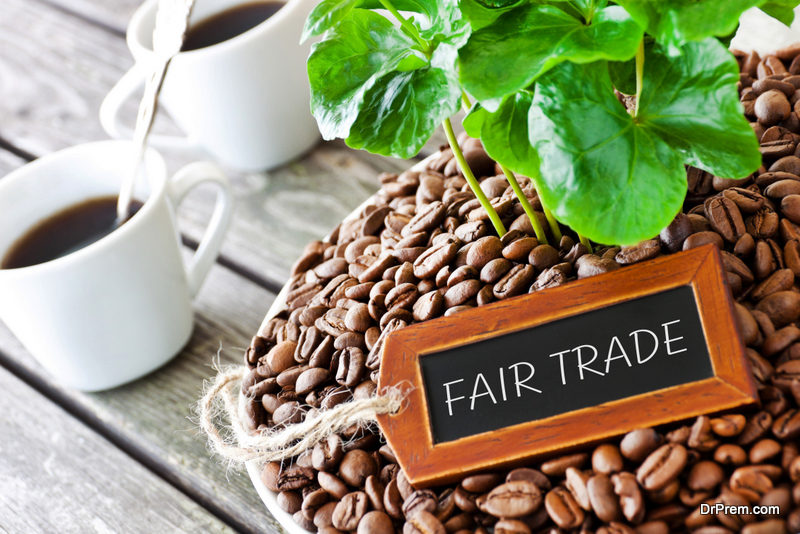 Coffee is a beloved beverage, but there are many types of coffee. Choose the brand which is known as following fair-trade policies. The aim of fair trade is helping people in developing countries have fairer prices and good working conditions. Sustainability practices include the well-being of people as well as the environment, so buying fair trade products would mean someone somewhere would benefit from your choice.
Offset participants CO2 emissions
Even the best sustainability event  will have some emissions. Different service providers have online calculators to calculate the emissions and then you could invest in diverse climate projects that can offset the emitted CO2, for example, replenishing rainforests.
The cost of every participant depends on whether your event is local or international, how many participants and attendees are there and so on. Usually the cost of every participant is somewhere between 0.75 cents to 3.50 euro.
 Planning a sustainability event needs you to be aware through the entire process, making eco friendly choices for almost everything that has sustainable alternatives. Transportation, venue, reducing plastic and a strong waste management plan will be enough to get you started. At the end of your conference, festival or any other event, keep a small educational slot through entertaining plays or skits to spread the message.