Most baskets that are traditionally woven together using material that is biodegradable and found in nature and there is nothing very startling about it. But it is a whole another art form to incorporate wooden pieces and organic matter found around into stunning basket designs. These contemporary designs from Joe Hogan not only speak volumes about their basket making ability, which has been renowned for a while now, but also their ability to integrate new and innovative materials in the making process.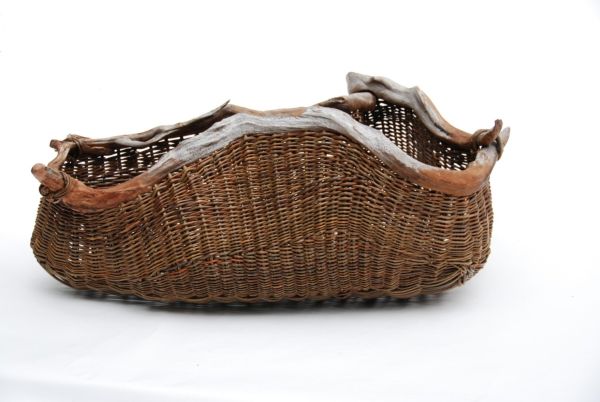 By integrating materials like tree bark and organic matter into the basket design, they intend to further add both rarely used and sustainable bits and pieces to the design. Coming from the heart of Ireland, the baskets seem to also integrate a sense of bio-mimicry in their make. Some of them even appear to look more like nests of birds than baskets, but that seems to just add to the form of the baskets.
The tree barks are suitably used as handles and they would make for a wonderful addition to your dining table with some loafs of bread or even as a part of your collectibles in the living room. By using the bamboo and straw based baskets, one further spreads the message of having to do away with plastic while adding a touch of class to your interiors. Cool, diligently crafted and inspired by nature, these will be delivered on request from Joe Hogan.
Via: Medesignmag