The other day, we talked about Hyundai's futuristic yet low emission compact crossover in the form of i-oniq. And now, the exalted German automaker has climbed on this 'crossover SUV' bandwagon, with their sleek Cross Coupe TDI. Actually showcased back in December of 2011, at the Tokyo Motor Show, Volkswagen has now decided to make some changes to their brand new concept. And, hence, the picture we see above is the revamped edition of last year's Cross Coupe, complete with a still newer powertrain with diesel attributes.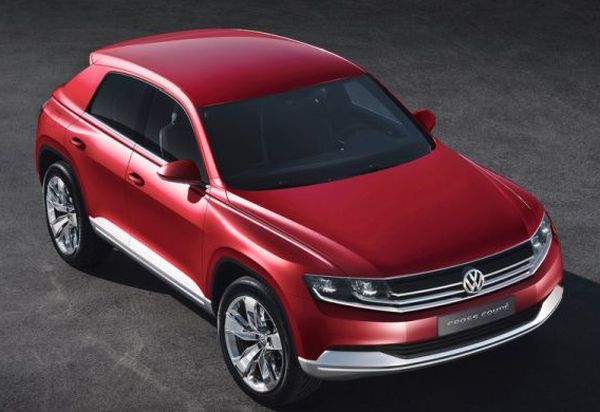 As the original version, this compact, four door, all wheel drive vehicle will have a hybrid mechanism. But as we mentioned before, the gasoline element has been replaced by low costing diesel. So, now the hybrid drive train utilizes a 2.0-liter diesel in combination with the electric motors. This means the TDI version can produce up to 516 pound-feet of torque, to be sent to all four wheels.
Coming to the 'green' side of affairs, the rear wheel driven car will have a range of around 28 miles (45 km) in only electric mode, while its speed can go up to 75 miles per hour (120 km/hr). However, once the vehicle switches back to the conventional diesel mode, the drive takes place through the front wheels, while the range is extended substantially to over 800 miles (1280 km). And, as for charging, the diesel engine can be used for powering up the electric system. Moreover, the car can also be juiced up by those 230V sockets, when in a stationary state.
Finally, from the commercial perspective, Volkswagen has had past experience with compact crossovers like the Audi Q series, or their very own Volkswagen Tiguan. However, this would be the very first time when the exalted automaker has tried to fuse the advantages of a low emission electric drive and the robust nature of a diesel engine, in a SUV.
Via: WindingRoad