When it comes to tapping into alternate sources of energy, solar power has taken a giant leap forward, leaving behind the other forms of renewable energy in the last two decades. While the reasons for this are well known by now, as we move closer to the poles, wind energy proves to be a lot more viable option thanks o the geographic and atmospheric conditions on offer. Northern parts of Scotland are best suited for wind farms that can be some of the most efficient and consistently productive units on the planet. Shetland, which lies to the North East of the mainland of Great Britain, is now going to be home to one of the largest wind farms on the planet.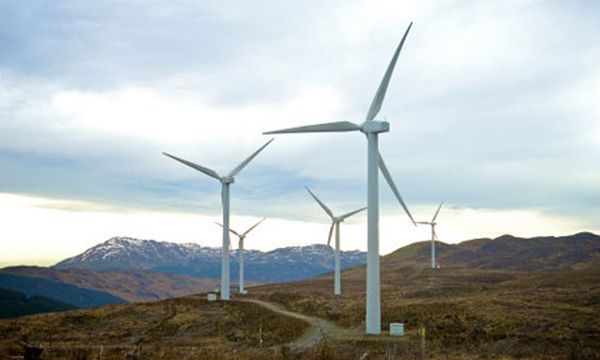 The Viking Wind Farm proposal has just been approved by the administrators in the region and the project when done will not just power entire Shetland on wind energy alone, but will also be able to produce green power that is sixteen times more than what is consumed in the area. By connecting it to the National Grid, the area will generate £30 million each year as an income from the Viking Farm. The installation of the wind farm will cost £566 million, but considering the magnitude of returns that follow, it is a small investment that will reap huge benefits.
From a both economic and ecological perspective, it is a very wise investment and is expected to generate 140 jobs during the period of construction and 34 operational jobs in the years to follow, giving the locals a fine employment avenue. From the income gained £20 million will be given annually to the Shetland Charitable Trust which will help local projects and improve lifestyle in the islands.
There is an approval for 127 wind turbines of the project while the remaining are under further consideration as their proposed site might affect the Scatsta Airport. Irrespective of that minor hiccup, this is indeed a great clean energy project that showcases the might of wind energy.
Via: Scotland