Embrace nature and it will caress you back. Perhaps, this connotation has been deeply taken into consideration by the Veterans Affairs Medical Center, and hence, they came up with the concept plan for 'Spinal Cord Injury Long Term Care Facility' center in Brockton, MA / United States. The objective of the center is to provide long term inpatient care and outpatient clinical services for veterans with traumatic spinal cord injuries.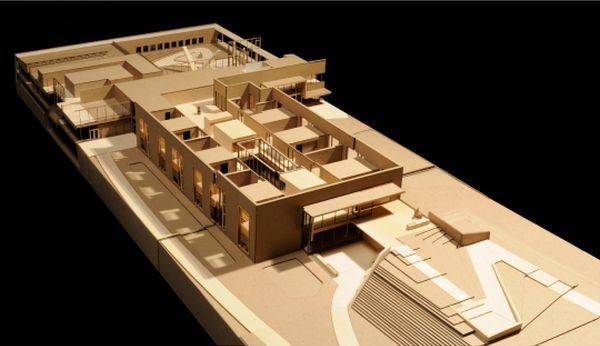 Spinal Cord Injury Center (SCI) will house 100 veterans patients, who can stay here for an average 284 days. These patients are likely to experience a brand new world of clinical services here. The design of the VA Medical Center is based on the idea of bringing humans closer to the natural world. Thus, the sloping topography of the complex is designed to link two inside levels of inpatient floors with the ecstatic beauty and surroundings of the outside area. 12 distinct bed houses are organized around these two floors, which extend out as fingers from the structure.
The clinical center has been woven with a network of green roofs and beautiful courtyards that offer tranquility for its residents within the eco friendly complex. Also, Main Street, a linear spine runs along the structure and conjoins all facilities of the complex, connecting all programmatic elements, the neighborhoods, the main lobby and two therapy courtyards. These courtyards are integral to the structure as they provide ample space for outdoor therapeutic activities for the patients.
Via: Payette