When it comes to being versatile, there's only one material that stands from the rest. Unfortunately, that material is plastic. However, there's good news too. There are other materials too, which are although not as flexible as plastic but flexible nevertheless. On the whole, we can say when we start using them, these can easily supplant plastic from the market. From all these materials, there's one stand out. It's bamboo. Not only it is vastly available, but you can also make everything ranging from houses to computers using it. Don't believe us? Well, here are some examples of the versatility of bamboo. We are sure that these would convince you of the vast utility of this wonderful environmentally friendly material.
1. Exhibition of stem and bamboo at Japanese community and cultural centre: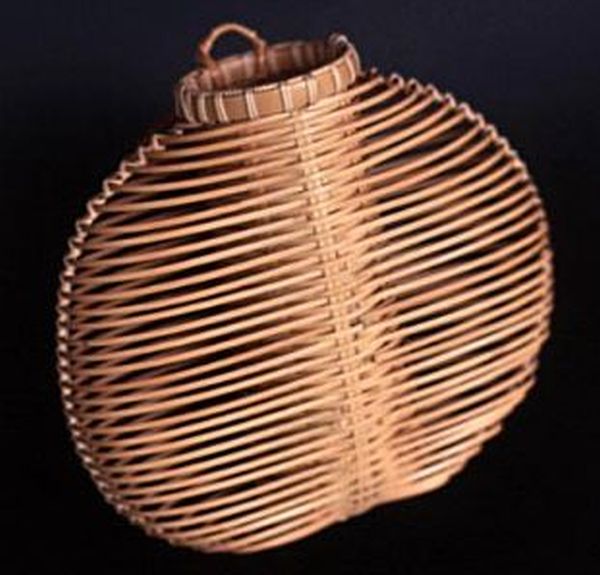 Image Source : pinimg.com
Artist Hayakawa Shôkosai was famous for his work with bamboo and the baskets he weaved from the material gained huge fame. He was also known as bamboo artisan whose arts and skills are still followed by many craftsmen across the world. Although now there are more than thousands of bamboo working artisans in Japan, you can enjoy their art which is showcased in the Japanese and Americans culture and community centers. Along with it, you can also enjoy exploring some great art made by the popular sculptor Kenichi Nagakura of Shizuoka who showcased around 28 pieces of his artwork on the 30th Anniversary Celebration of the community center.
2. Bamboo Art by Hajime Nakatomi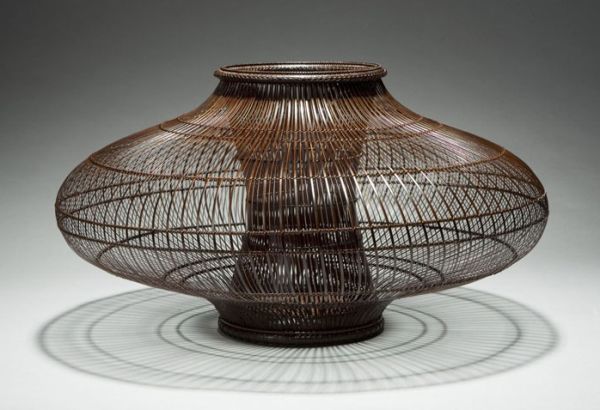 Image Source : asianart.com
A brilliant and popular bamboo Japanese maker Hajime Nakatomi has so far showcased some great pieces of his art which are epitome in a precise manner. If you take a look at his work, you will understand that he has used a perfect blend of contemporary yet traditional patterns which gives a beautiful look to the home. In fact, its classic feel gives a fresh edge to the home. In an interview, he gives credit to the industrial designer Ohashi as an inspiration which encourage him to work on different bamboo patterns. He is known for dramatic sculptures and when you take a look at his final product you will simply be amazed to see the breathtaking image that he creates.
3. Fired Earth, Woven Bamboo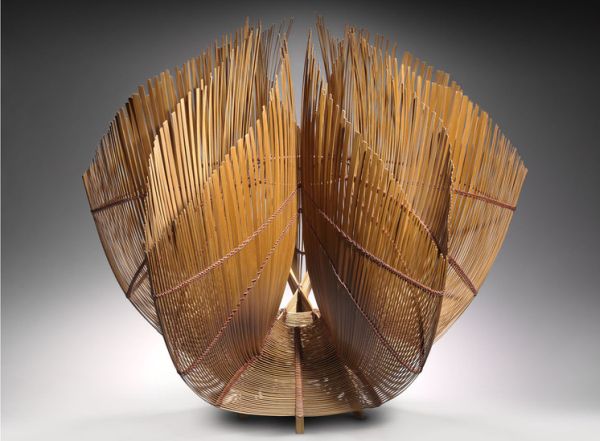 Image Source : si.wsj.net
This is another popular Japanese craft with a contemporary touch that emerged in the twentieth century. Although it holds a strong technical knowledge and exquisite design but new ideas when added to it made the artwork even more amazing. You will get a chance to explore some of the amazing artwork by Fired Earth, Woven Bamboo which is related to Japanese ceramics that were designed postwar.
4. Modern twist: contemporary Japanese bamboo art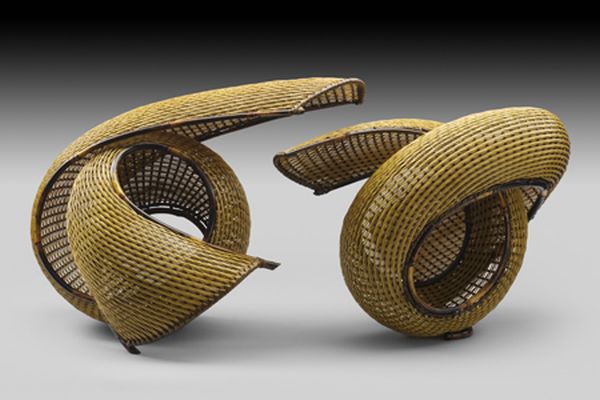 Image Source : japansociety.org
In Japanese culture, bamboo is considered as the essential part of art which is used for different landscape, social and artistic purpose. Bamboo being a natural source is readily available and the artists have been able to gain immense experience in this artwork by their expertise. Modern twist is one popular exhibition where you can come across some of the amazing shape bamboo art which was invested in the mid-twentieth century. This place also has some stunning collection from Clark Center for Japanese Art and Culture with a view to educate the audience about this type of artwork.
5. Bamboo art show at the Bowers Museum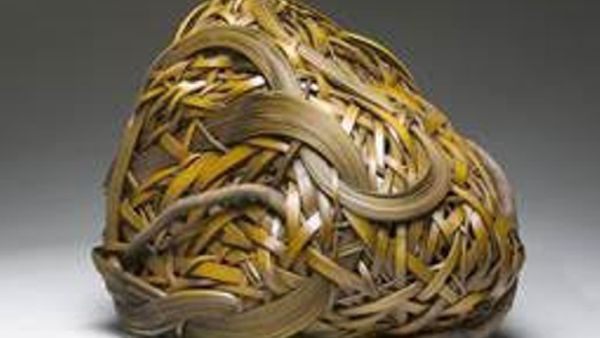 Image Source : images1.ocweekly.com/
In case you miss out Modern Twist: Contemporary Japanese Bamboo Art, then you can enjoy watching some of its sculptures at Bowers Museum. All the collection is handmade but it gives a reflection as if it is manufactured from the machine. With fine finishing, interlocking shapes and great abstractions at first you will not be able to recognize that such artwork is made from bamboo.
6. Anne Crumpacker Bamboo Sculptures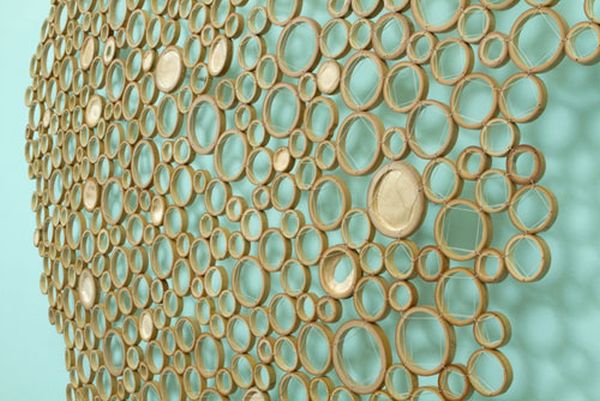 Image Source : design-milk.com/
This exhibition highlights the work of Anne Crumpacker in different ideas of contemporary Japanese Ceramic arts. All these art pieces are made with careful craftsmanship with great creativity. Here you will explore different screens, textiles, and paper panel's ideas.
7. Creative Bamboo ideas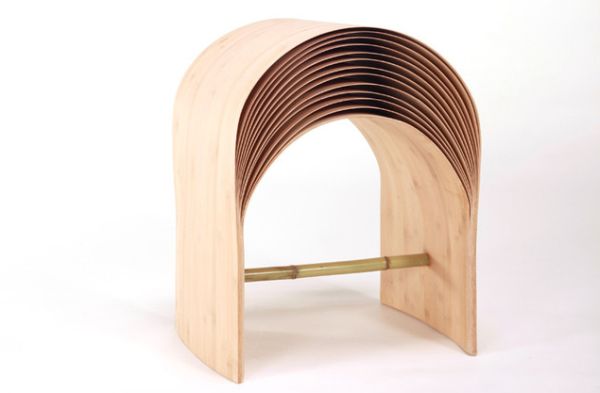 Image Source : st.hzcdn.com
To explore some of the amazing yet creative ideas of bamboo products, you should visit Anxi Kinlenhon Industrial Trade Co. Ltd. The company believes only in manufacturing eco friendly kitchen ware designs and household items which perfectly makes a sense to the nature.
8. Stephen handmade bamboo artwork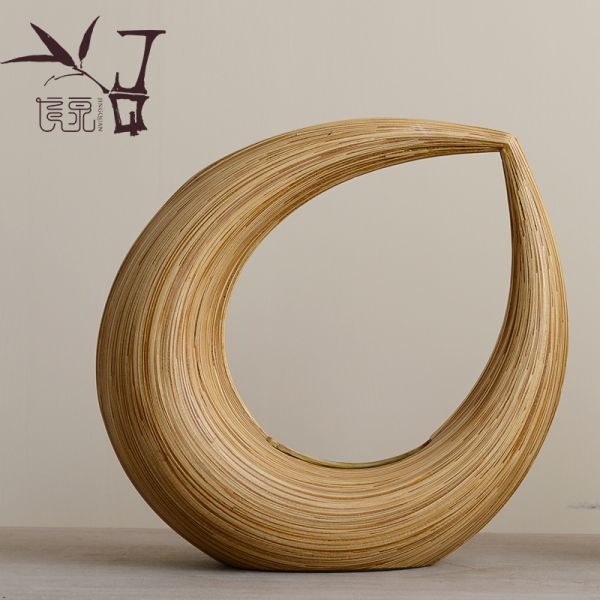 Image Source : g02.a.alicdn.com/
You will come across the artwork of these great artists at the Southeast Asia living museum. Here you will also enjoy exploring different ornaments décor that are soft mounted and made with finest craftsmanship
9. Stunning Artworks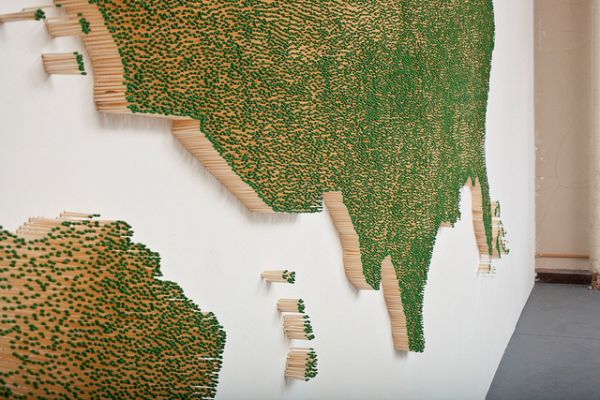 To explore more of the work pieces, you should certainly look at some of the stunning artworks made from matchsticks. Matchstick Map by Clair Fontaine, Matchstick Heads, Matchstick Furniture, Ukulele, Matchstick Man, Matchstick Map, and Matchstick Taj Mahal to name a few are made from the flammable product matchstick with careful attention and creativity.
10. Bamboo in home decor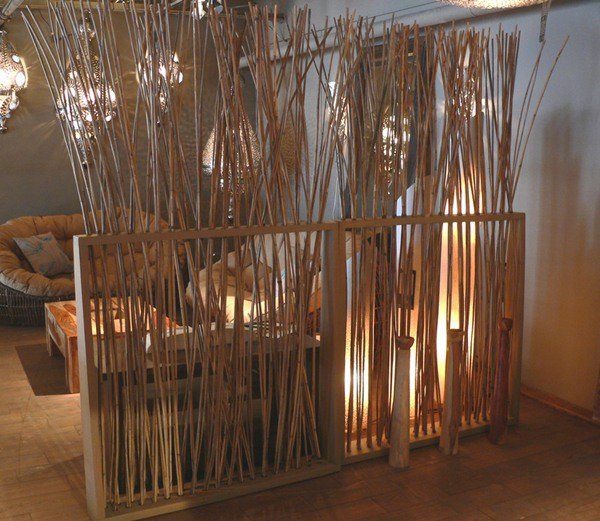 Image Source : minimalisti.com
There are some extraordinary items made from bamboo which you can certainly place at your home as a part of decoration. Cane furniture, rugs, bamboo shades, fabrics, and decorative items like vase or games for kids which they would love to play are some great ideas. 
11. Artistic Furniture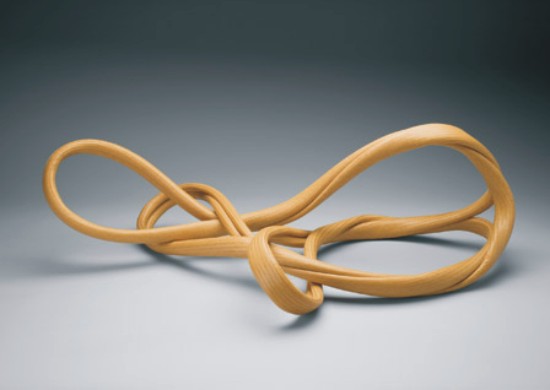 What do you have to say about an exhibition, purely dedicated to Japanese bamboo? At first glance, it looks weird. However, it isn't one of those things that you can simply pass off as Avant grade. This is the work of sheer genius and the best bit? You don't need to be a typical "arty" person to fall in love with these art pieces. The exhibition, called New Bamboo, features the works of art by 23 artists. These designs would definitely leave you spellbound.
12. Dwelling from Bamboo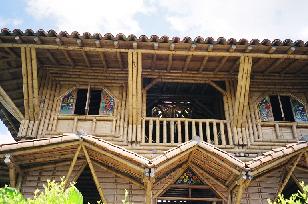 Dwellings from Bamboos! We have heard about bamboos traditionally being used in paper and rayon production. People always take interest in living in luxury and presently are investing and getting innovative with eco-friendly lifestyles. But, bamboo dwelling must be nurturing everyone's aesthetic senses. Maybe it's for this reason, people are increasingly building dwellings from bamboo in many parts of the world, says Radhakrishna Rao, (INFA). Hailed as the "green fold of the forest" and "poor man's timber", the lean, tall and gracious bamboo is an eco-friendly natural resource of great utility. Therefore, it has been meeting a wide-ranging needs of human society from time immemorial.
Final Words
Bamboo is a cost-friendly material which can be used for the decoration purpose and also it has various functional features. It has been rising in popularity throughout the world. Furthermore, it has been used in various cultures for centuries, and in a globalized world, it is finding itself ever more popular. Bamboo artworks are ruling the world. This is because of their long term durability and great styling. Moreover, as mentioned in the article, we can also use bamboo for multiple purposes such as for fence, insulation, brushes, and thatched roofs. In fact, you can even use it to make the musical instruments.