In the recent years, wooden flooring is considered to be a fantastic flooring option for a perfect green home. Moreover, many people discern the flooring type when they enter a house or a building. Just like walls and furniture in the house, the flooring also imputes an enormous effect on the entire appearance of your living space. Subsequently the wooden flooring has started to create a great impact on the economy as it helps to minimize the use of precious natural resources. Hence the wooden flooring will certainly add great beauty to any home.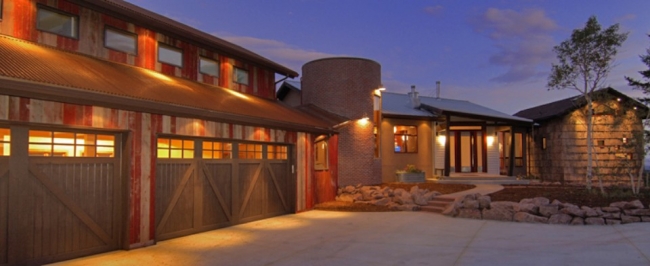 Wooden flooring
Typically the concept of wooden flooring is a widely accepted idea as it promotes an atmosphere of ease and it controls the temperature of the entire building. In order to withstand the violence of heavy traffic and various weights of furniture and pieces in a house, hardwood flooring and laminated wooden flooring would be the best choice to implement. Since these types of flooring exhibit a resilient mode and also easy to clean them. Further, the wooden flooring gives an aesthetic look to a home in an eco friendly way.
Solid wood flooring and Engineered wood flooring
The solid wood flooring is pounded from a lumber and each plank is optimized with single piece of wood. One of the main advantages of solid flooring is that it has a thicker wear surface enabling to protect from all natural disasters. Likewise, the engineered wood flooring is less expensive when compared with solid flooring and it is easy to install.
Tips for selecting wooden flooring
Consequently high quality wooden flooring just needs a sanding and refinishing. Before selecting the wooden flooring, there are many guidelines to be followed with a way to select the right flooring or else it may result in damage to the entire building. Now let us gaze at certain tips for selecting a perfect wooden flooring and they are as follows:
1. Good wood
Basically good wood means whether it is a reclaimed lumber from a local building or a virgin lumber. The most important point is to check that the particular wood is certified by the Forest Stewardship Council. Hence the certified wood is mostly expensive but it will last for a long time (durability). Perhaps it is not good to buy a virgin wood made from tropical or old grown forest areas.
2. Healthy finishes
It is indispensable to buy wood flooring that is produced in factory as the finishing chemicals alleviate in factory itself. Ironically if you are planning to buy engineered wooden flooring, then make sure to select a product made without urea formaldehyde adhesives.
3. Select an energy conservative flooring
Of all the types of wooden flooring, the engineered wood flooring makes a good appeal towards energy conservation. Likewise, solid wood flooring uses high quality wood and it is noted that any solid wood flooring comes to the ultimate market after its FSC certification. The Reclaimed wood flooring maintains valuable materials out of landfills and it gradually reduces the pressure in conditions of harvesting trees.
Types of wooden flooring
There are different options of wooden flooring available in the market such as hardwood flooring, bamboo flooring, laminated flooring, solid wood flooring and engineered wood flooring. Each of these types implicates their own characteristics and it is up to the people to select the right kind of wooden flooring to optimize in their house with a way to save the environment. Now let's look at the diverse kinds of wooden flooring in the following:
1. American Gothic Reclaimed chestnut flooring
This type of flooring was decimated by a fungal blight in the early 20th century and it is considered to be a "holy grail" of salvaged wood. Its thickness ranges from 3/4" and it is available in pre finished and unfinished type. Apart from this, this particular wood portrays a rich look to the building.
2. Reclaimed Barn side flooring
Basically the barn side flooring safeguards the building from the worst weather and the oxidized layer of the wood provides a good deal of protection for the wood underneath. Moreover, it remits unlimited combination of heartwood and sapwood and it has got 100 percent recycled credit from Forestry Stewardship Council.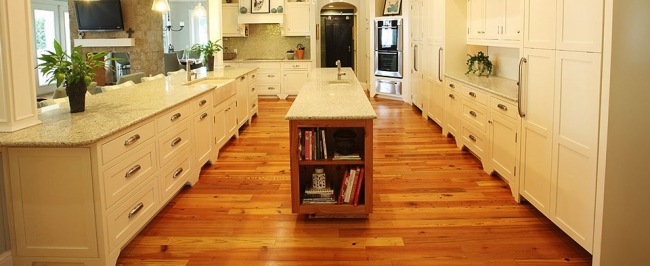 3. Heart pine flooring
Many people will look at flooring which has to sketch an informal and relaxed appeal. Then such people can hold a heart pine flooring as it procures an exotic look. It is harder in its texture and it almost resembles like an oak type. Further the entire board includes a combination of vertical and sawn grains. They are offered in varied color combinations such as white, gold and yellow.
4. American gothic oak flooring
The American gothic oak is considered to be one of the traditional types of flooring as it offers in mixed colors ranging from Red or white. However the people can expect a warm palette of colors with dense patterns in this oak flooring.
Conclusion
It is essential to choose the right type of wooden flooring which suits the location and the elements are likely subjected to last for a longer period. Eco friendly wooden flooring focuses on concept of creating a balance on all social, cultural and ecological cycle. Further, the above guidelines will definitely be of great use for people selecting the wooden flooring.