Continuous fiber using 3D technology utilizes the best of both worlds. Not only it has the flexibility of 3D printing, moreover, it also has the strength of composite materials. With new developments, this technology is breaking its previous limitations. It is no longer restricted to just 2D structures. Furthermore, it is also producing samples that show extreme imperviousness along with high tensile strength. This technology is destined to take 3D printing to all new heights.
There are numerous materials which can be used to print out 3D prints on machines as cheap as $1000. Continuous fiber using 3D technology which is made using UV thermoset resin is one of the popular ones. In fact, the company responsible for this development – Continuous Composites (CC3D) – has received the Emerging Innovation Award for 2016, given by RadTech at the UV/EV Chicago conference. The company's development would improve 3D printing to a great extent. Read on to find out more about other developments in the printing of 3D printing of continuous composites:
What is continuous fiber using 3D technology?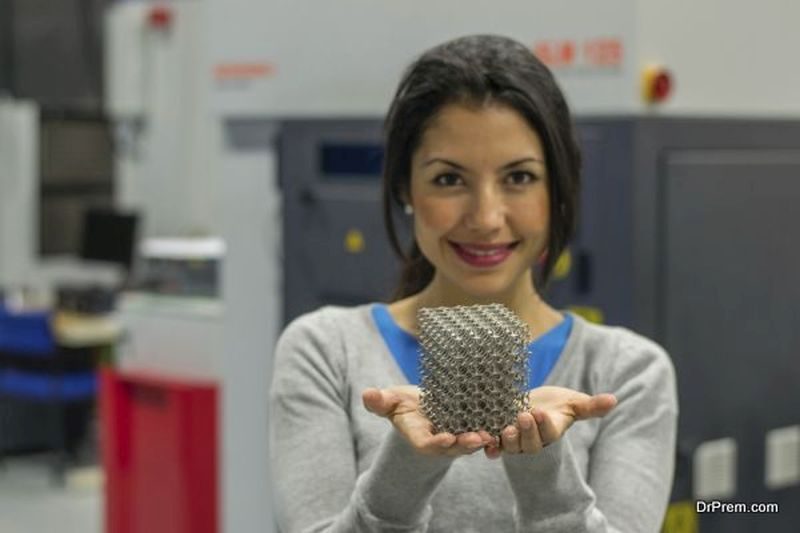 3D printing has huge potential, as we have already seen. From artificial limbs to food and clothes, everything can be printed on a printer. The company CC3D is producing functional, lightweight, strong parts using 3D technology at higher speeds and lower costs. CC3D pioneered its AMG or Additive Mechanical Growth idea, which uses tubular printing, to digitally produce unlimited shapes and sizes. Moreover, the company's innovations has led to the invention of a process which can print out 3D objects at speeds of 1,200 inch/min. This can revolutionize the manufacturing of continuous fiber using 3D technology products. The objective of the Continuous Compositescompany is to license other companies to use its tech and thus bring about a faster and better  composite manufacturing industry.
What can continuous fiber do?
Continuous fiber using 3D technology can almost perform miracles. In fact, you can 3D print almost anything with this technology – a building's wall, aircraft wing, a car, or any other complex structure can be built with the best carbon fiber 3D printer. All the structures can be made at one go, not just the shell, but also the moving parts. In addition, the applications of this technology is almost endless.
CC3D has developed the ability for printing multiple materials simultaneously, in order to produce a part which is completely ready to be used. All the composite pieces will be in as it comes out of the 3D printer. This process is being termed the 'continuous scaled manufacturing' by the parent company Continuous Composites.
Advantages of continuous fiber using 3D technology
The 3D printing technology has many advantages. It has the ability to 3D print functional and strong materials for the core, including carbon fiber optics, metal wire, polymer encasement, and thermoset resin. Furthermore, the company CC3D is awaiting a patent for its AMG technology, which uses multiple printing heads and tubular techniques. Moreover, this AMG tech will enable huge structures like buildings, cars and planes etc to be 3D printed out from a single 3D printer.
The CC3D edge
CC3D has the edge over its rival companies as it uses UV light as a core 'curing' factor which powers it to print into 'free space' at very fast speeds. The AMG technology has almost limitless build volume. The process can facilitate fiber optics for analysis at real time, of any printed structure. It can also handle high temperature and high current.
A look at some other continuous composite printer technologies:
SLCOM 1 system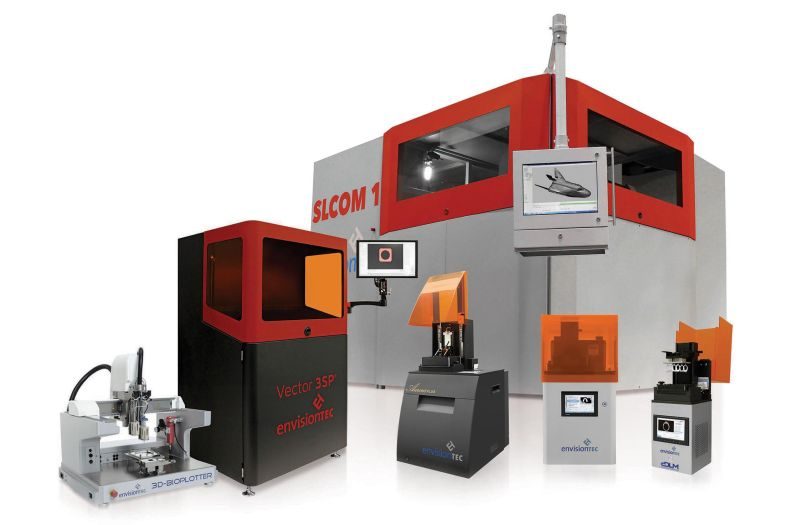 Another technology is being developed by the company Envision TEC, which would enable the printing of continuous fiber using 3D technology.It uses lamination tech and rolls of 'prepregs' in order to manufacture 3D parts. A blade made from tungsten cuts the layers of the part being made, and the thermopolymer is kept in place at fused, at a very high temperature. The process can make significantly strong parts with thermopolymers like PEEK.
MarkForged system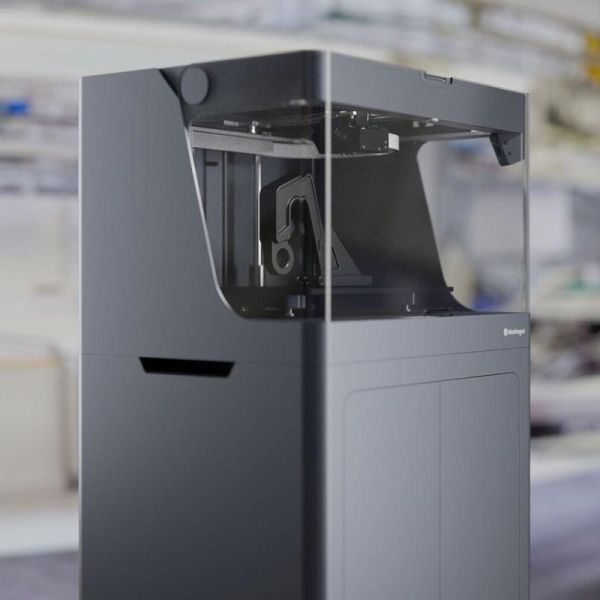 In this system of printing continuous fiber using 3D technologydeveloped by the company MarkForged, various parts are 3D printed in composite extrusion printers. The fiber reinforced 3D printingprocess uses glass fiber, carbon composite fiber and Kevlar composite nylon. In this method, MarkForged manufactured 3D printers which are capable of placing the continuous fibers between the nylon fibers. The tech is able to rotate the continuous fibers to obtain roving as well as unidirectional patterns. Right now , this is the best carbon fiber 3D printer and the only commercially profitable method to print continuous fiber using 3D technology.
Moreover, the MarkForged process saves cost, time, and material over the traditional composite production process and machining. MarkForged printers do not produce any waste and no additional processing is required after printing.
6 axe robot arm technology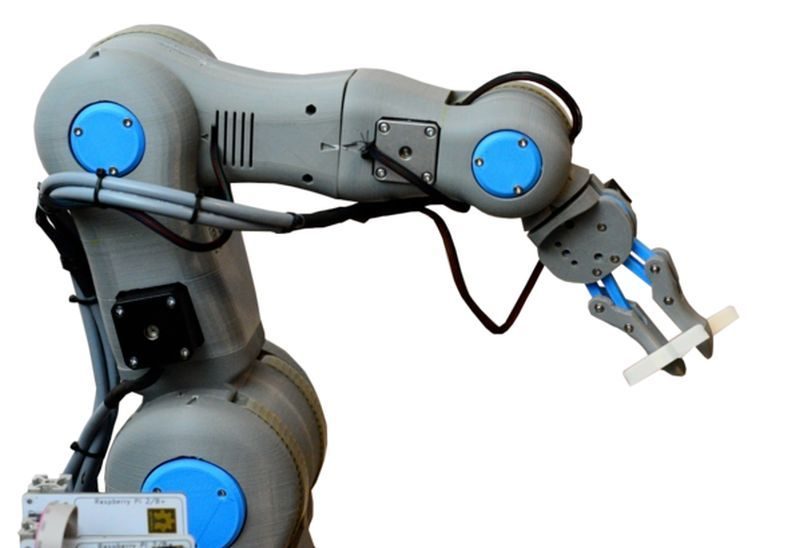 Image Source : cdn.shopify.com
The Piu Lab based in Milan, a part of Milano Politecnico University, is researching on new technologies which use 6 axes robot arms to extrude continuous fiber composites between UV curable resin and thermoset matrix. The process is under development at the moment right now.
BAAM system, Cincinnati Inc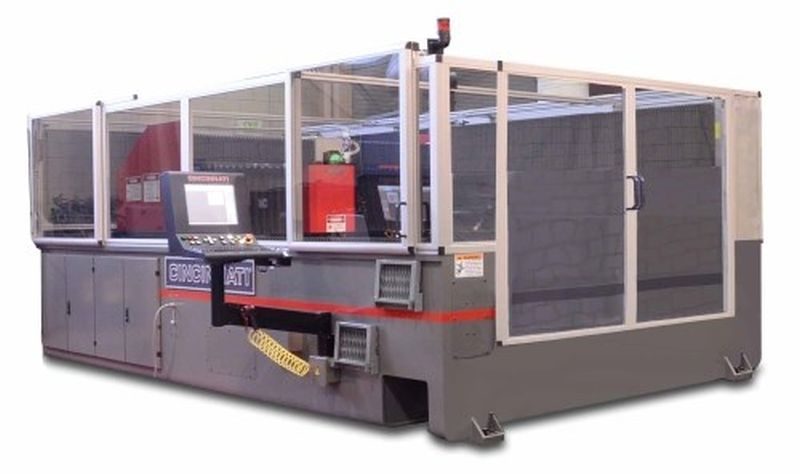 The BAAM system or Big Area Additive Manufacturing platform is being used by the Cincinnati Inc. This method prints long fiber composites or composite ABS carbon fiber pellets. A startup known as Local Motors and Lawrence Livermore National Laboratory used this method of 3D printing to print the complete body of electric cars, in one print only. Moreover, the continuous fiber using 3D technology made the homopolymers better mechanical properties. This would help reduce the warping caused by temperature differences.
Use of composites in PBF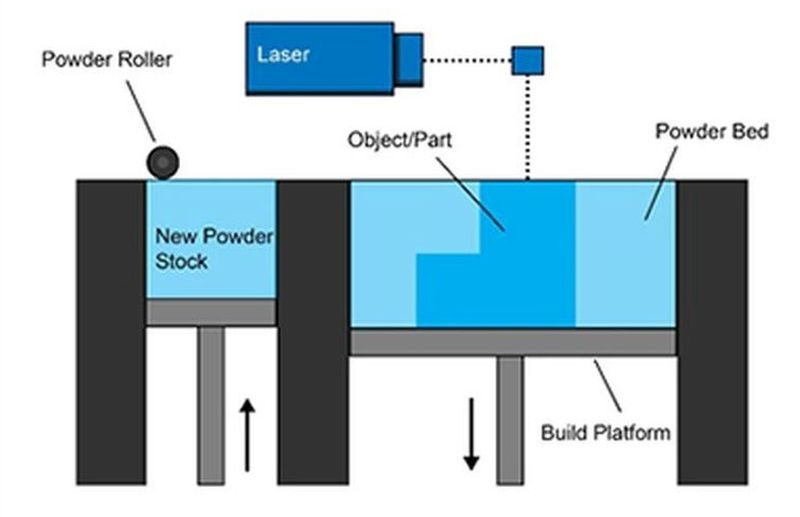 Image Source : lboro.ac.uk
PBF or Powder Bed Fusion is another area in which composite fiber materials will be used in greater degree. Many printing giants including HP, Ricoh and Prodways are developing their PBF technology using composites.
The Windform company's 3D printers were used to print the prototype of the electric superbike Energica. The competition of so many companies has led to them developing carbon fiber or glass fiber nylon composites. Though, BASF and Arkema are companies which are manufacturing in this segment, the market leader is the CRP Group (Italian), notably its Windform segment for PBF. Composite powders developed by all these companies have been used in building aerospace and automotive prototypes.
The success of composite materials being printed on 3D printers will lead to 3D printing a commercially successful technology. However, continuous fiber composites using glass and carbon fiber composites can replace many conventional processes and materials, as these have a very good strength to weight ratio. However, whether it is really eco-friendly or not is still a myth. Nevertheless, it enables composite materials to be used in many fields, especially aerospace as well as automotive industries.